While the Northeast suffers through a major snowstorm, it may be hard to believe spring is right around the corner. Soon, we'll hear birds chirping and see flowers blooming. No flowers signal spring more exuberantly than cherry blossoms. From Washington, D.C., to Las Vegas to San Francisco and around the globe to Tokyo, cherry blossom festivals delight tourists and locals annually. If you have a meeting scheduled in one of these cities, budget time for an afternoon stroll amid these flowering beauties.
The National Park Service predicts that peak bloom of cherry trees in Washington, D.C., will be from March 17 until March 20 at the National Cherry Blossom Festival—although the celebration continues through April 15. The festival represents friendship between the United States and Japan because the Asian nation gifted more than 3,000 of these emblematic trees to America in 1912. In Japanese culture, the short glory of the blossoms symbolizes the preciousness and fragility of life.
"Springtime jumpstarts D.C.'s spectacular events calendar. Our mild weather and blooms are two more invitations to explore our neighborhoods," says Elliott L. Ferguson II, president and CEO of Destination DC (DDC). "The Wharf will be a major draw for cherry blossoms, as well as a destination for outdoor dining, concerts and nightlife."
Hop on the cherry blossom bandwagon and have an explosion of pink at your meeting this spring. Meeting professionals, get inspired to carry the theme through decor, treats, tea and cocktails.
Event Design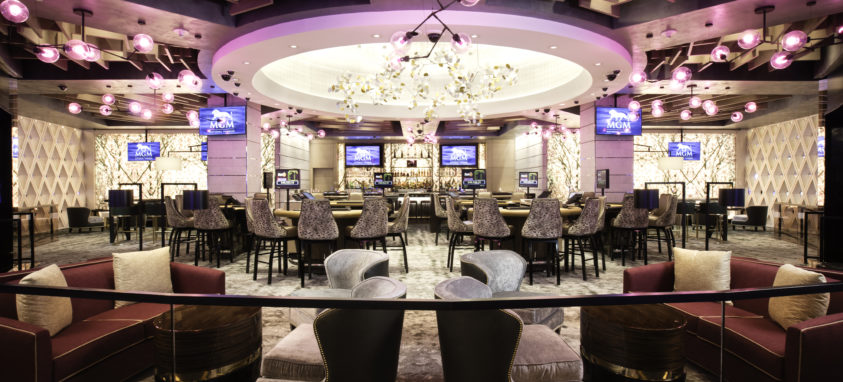 Exude pink in every pore with pastel-colored mood lighting and cherry blossom floral arrangements. The Pink Tie Party in Washington, D.C., is the cherry on the cake on March 15 in Ronald Reagan Building and International Trade Center, which has 65,000 sq. ft. of event space. The annual event is a fundraiser for the National Cherry Blossom Festival.
It's sponsored by MGM National Harbor in Oxon Hill, Maryland, whose resident deejay will be spinning at the event. In addition to 50,000 sq. ft. of meeting space, a 4,000-seat theater and 234 guest rooms, the gaming property is also home to Blossom, a cocktail lounge inspired by cherry blossoms. Enjoy cocktails and brews in its pink-hued ambiance.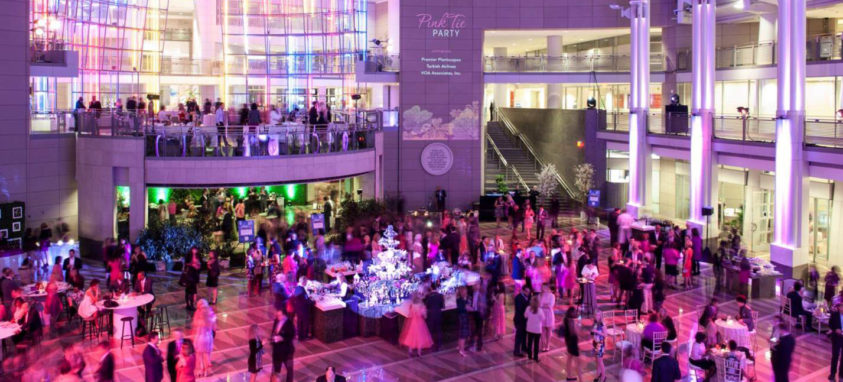 DDC also partners with other hotels in the nation's capital and neighboring states to curate special packages and amenities associated with the festival.
At another property owned by MGM, Bellagio Conservatory & Botanical Garden in Las Vegas is currently constructing a breathtaking floral display dedicated to Japanese spring. To watch its team of expert horticulturists hard at work, check out the live camera on the property's website. The big reveal is only days away, on March 10, and it'll remain open until June 2. The 3,933-room property is a popular meeting destination in Sin City, with more than 200,000 sq. ft. of convention space.
Food & Beverage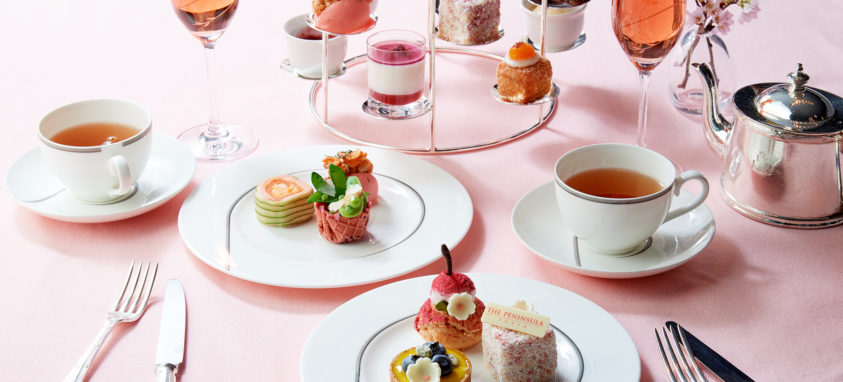 The Peninsula Tokyo fully embraces cherry blossoms, or sakura, as the Japanese call them. The Sakura Afternoon Tea in the hotel's lobby embodies the season. Continuing until April 15, guests sip on a selection of 20 teas and a glass of Deutz Sakura Rose Champagne. The chef has prepared a special sakura-inspired menu of sakura strawberry lamington, cherry biscuit choux, lemon-blueberry tartlet, sakura jelly panna cotta, savory croque-madame, smoked salmon sandwich and sakura scones accented with salted cherry petals.
Throughout the celebration, The Peninsula Tokyo will have the blossoms on display, and special food and beverage offerings throughout all its eateries. It's also giving away a commemorative pen and offering tours of the city. The hotel has 314 guest rooms and more than 14,000 sq. ft. of meeting space.