When 300 certified meeting professionals arrive in Birmingham, Alabama, the second week of November for CMP Conclave, they will be greeted by three days of immersive education on every aspect of event planning—all of which counts toward continuing education units for recertification, of course.
More: The Ultimate Road to CMP
They will also find fellow CMPs eager to talk about what they are seeing at their events and the tricks and tools that have allowed them to be successful. Smart Meetings asked three local planners about their road to certification and what attendees should know about their city before arriving at the annual Events Industry Council (EIC) gathering.
An Indication of Professionalism
When Lisa Ramsay was growing her career 15 years ago, she knew the CMP designation was something she needed. "It is highly regarded, and people take notice," says Ramsay, who is now assistant vice president of event and meeting management at Protective Life Corporation in Birmingham. "When employers see the CMP initials, they know this isn't some random person who has decided it might be fun to plan a meeting."
Certification is also difficult to attain, she reports. Just to qualify to sit for the test, a planner must have years of experience. Back when she was pursuing the designation, there were no study groups in Birmingham, so she studied a little bit every night on her own for three months. Then she drove to Atlanta to sit for the four-hour test. She waited weeks for the results of her test to arrive in the mail. Today, they come much faster online.
But she doesn't regret a minute. "My career would have been more difficult if I hadn't decided to do that hard work 15 years ago," she says. Now that she is certified, she makes a point of recertifying regularly. Her membership in Financial & Insurance Conference Professionals helps her earn and track the continuing education hours required.
Three CMPs are Better than One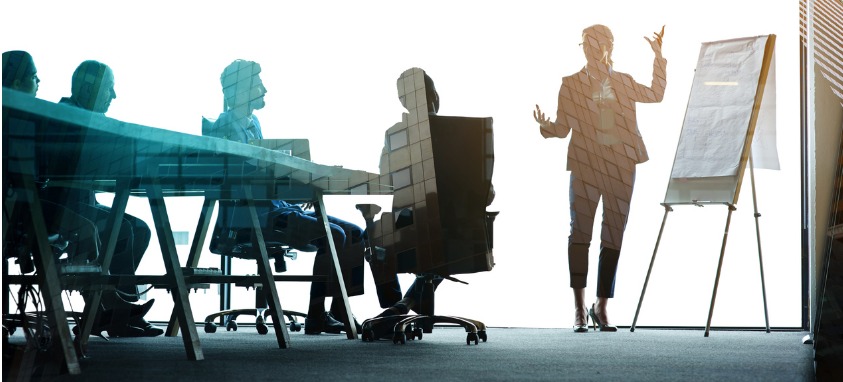 Now that Ramsay is managing a team, she looks for the certification when hiring and has written it into the job description as a preferred criterion. She has also encouraged a member of her team to earn the designation. In fact, all three members of the events team at Protective Life now have their CMP certification.
Julia Bailey, manager of marketing and events, studied for the test last year while working at Protective Life, a challenge that took no small amount of will power considering her full-time work and travel schedule, but something she classifies as totally worth it. "I honestly did not realize just how highly regarded the certification is throughout the hotel industry. Several hotel sales contacts reached out to me, congratulating me, when they learned I had earned my CMP. It was such a nice surprise!" she reports.
Jill Harris, who is now director of meetings and Incentives at Protective, moved from the event management side at a hotel property to the corporate planner side when her client, Ramsay, hired her away.
When Harris was still on the hotel side, she found that CMP at the end of her signature line put clients at ease. "They knew that I would speak the same language and was a professional," she says.
The process of studying was eye-opening as well. "I was able to look at a meeting from other points of view and it helped me be more effective at helping the customer deliver what they needed for their stakeholders," she says.
Like Ramsay, Harris drove an hour-and-a-half to take the test and waited six weeks to get the results in the mail. "I was sweating when I saw the envelope and it was just a huge relief when I finally opened it," she recalls. Staying certified proved more difficult on the hotel side as she had to go outside the company to find training that counted as accredited time. Joining MPI helped her clock the hours she needed.
Welcome to The Magic City
The three local CMPs are eager to welcome visitors to their home, known by many as The Magic City for its early rapid growth, and for its abundance of trees and rolling hills. Ramsay calls the city a well-kept secret that is getting out as the foodie world is starting to take notice.
More: Alabama—Eat Well, Sleep Well, Meet Well
Harris boasts that she lives in a progressive, diverse community full of Southern hospitality, "and all the sweet tea you could want."