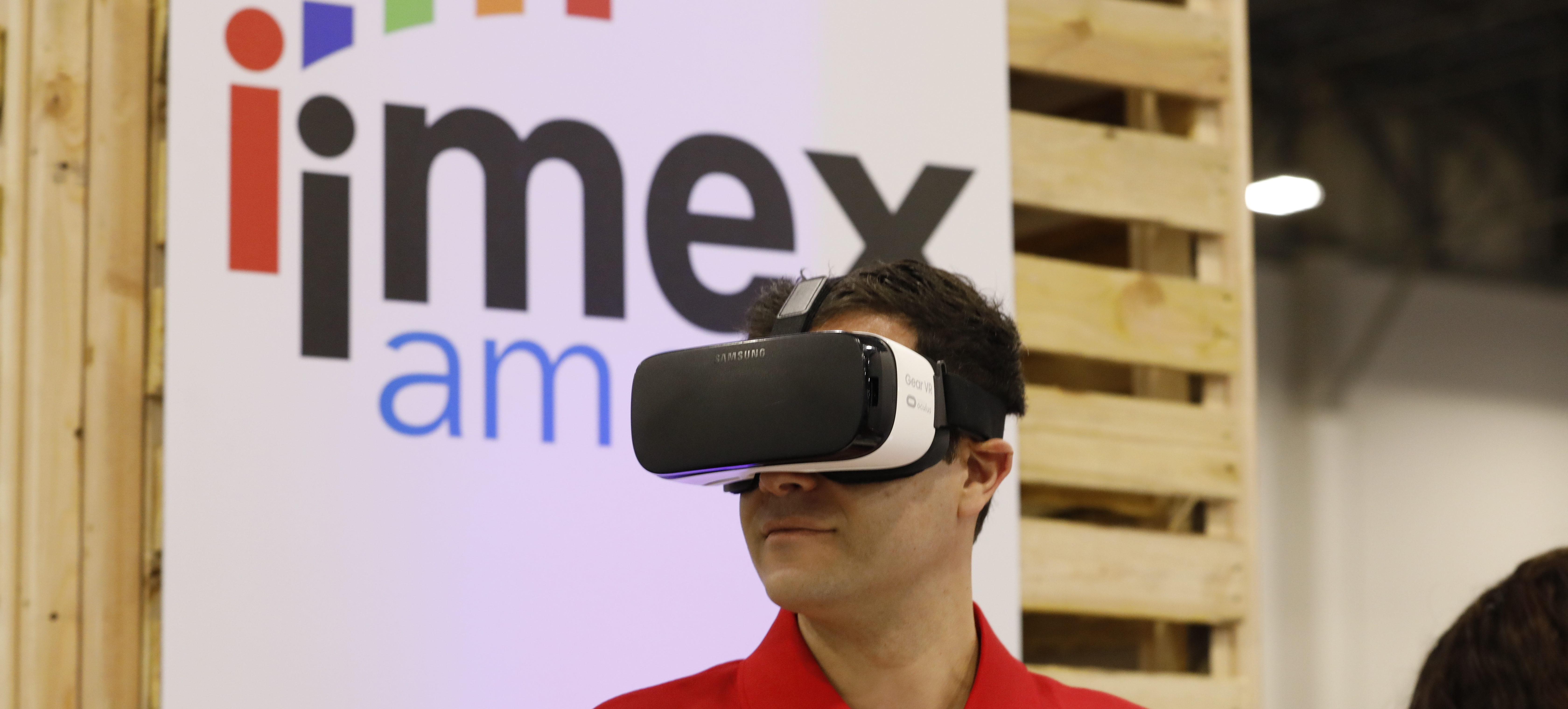 Artist and Ted Talk speaker Phil Hansen will discuss ways to embrace challenges in his keynote address at Smart Monday, IMEX America 2019's full day of free education sessions, starting on Sept. 9 in Las Vegas.
In "Embrace the Shake: Transforming Limitations into Opportunities," Hansen will describe his challenges after developing a career-ending tremor in his drawing hand and how he decided to "seize the limitation" by making it an impetus for creativity and imagination.
Hansen's talk will focus on how planners' own limitations—including reduced budgets, limited resources and rushed timelines—can be embraced to create positive outcomes. This will be a pervasive theme of Smart Monday and IMEX America 2019, which will bring together some 3,500 suppliers and 4,000 buyers Sept. 10–12 at Sands Expo.
The talk also will be one of more than 180 education offerings for meeting and event professionals during Smart Monday—powered by MPI—and IMEX America 2019. The offerings will consist of deep dives, one-on-one sessions and hot-topic tables intended to stimulate fresh thinking on how to make meetings more engaging, embrace new ways of thinking, consider the big issues, and explore innovation and creativity.
More: Agenda Highlights from IMEX Frankfurt
In one highlighted session, Jessica Pettit—who wrote the book Good Enough Now and blends stand-up comedy with diversity training—will lead a discussion on "Inclusion: Beyond the Law for Meeting Professionals" that will illuminate how to keep attendees feeling safe and welcome at events as well as provide ways of implementing features to foster inclusive environments.
The presentations by Hansen and Pettit will both focus on using imagination to generate new ideas, which is key to IMEX America's success, says Carina Bauer, CEO of IMEX Group.
More: How the Meetings Industry Can Be More Accessible and Inclusive to People of Color
"We're working to bring the power of imagination to everything we're doing at IMEX America," she says. "Absolutely everything—and everyone—is connected or capable of being connected, and the driving force behind all the positive changes we're witnessing is the power of the human imagination—a uniquely human quality.
"So, we're exploring and celebrating this aspect of being human—one that we frequently take for granted. Think of it as a human superpower—our instinct to ask, without judgment or limitation, 'What if…'"