Golf and business have gone hand in hand practically since the first links were created, and IMEX America 2015 is no exception. In a first for the Las Vegas event, the Center for Exhibition Industry Research (CEIR) will hold its inaugural golf classic during the show, on Monday, Oct. 12, on the Rio Secco Golf Club's Rees Jones-designed course.
The CEIR Golf Classic puts buyers and sellers together on the course for a bit of duffing and a heaping helping of networking, all in the majestic surroundings of the Black Mountain Range.
Holes that run through steep canyons and atop rocky plateaus provide stunning views and a challenging round of golf, all while supporting CEIR's valuable research efforts in the meetings and events industry.
Interested attendees can register at imexamerica.com.

---
My IMEX America Experience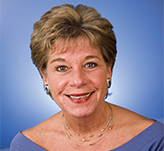 Susan Babich, director of
national accounts, Sacramento
Convention & Visitors Bureau
I had the opportunity to exhibit at IMEX America for the first time in 2014. We have had this show on our radar for the past few years and had received some good reviews from our CVB partners across the country, but needed to make some adjustments to fit it into our annual trade show budget.
We were also told by CVBs of similar size that we may not see an immediate return on our investment during the first year, but nothing could have been further from the truth. We had the opportunity to meet with key customers that we had active bids with—as well as new prospects for future opportunities in Sacramento. We booked two existing customers for over 7,500 room nights for events in 2018.
IMEX America is a well-organized and well-run program that delivers qualified customers to the exhibitor base. We are certainly returning in 2015 and most likely well beyond.