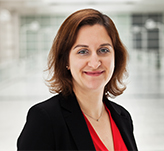 Laura d'Elsa,
regional director USA & Canada,
German Convention Bureau
Ah, fall. My favorite season of the year: The leaves change color, the weather gets colder—and apple-cider donuts! Fall is also IMEX season, IMEX America to be exact.
It even gets a bit cooler in Las Vegas, so it really is the best time to visit the city in the desert—not that I really get to see all that much of it. After all, IMEX America is my most important show of the year. Just three months after joining the German Convention Bureau (GCB), I cut my teeth on marketing Germany as a business destination at the debut IMEX America in 2011.
Four shows later, it really has become my baby: I am super involved in all aspects of our presence there, creating content that showcases Germany around our key themes of innovation, expertise and sustainability.
Each year we challenge ourselves to "up" what we did the previous year, keeping our messages and interactions relevant and interesting. I love that about the show—it's always dynamic!
IMEX America and IMEX in Frankfurt have been great for the GCB. We make a lot of appointments, reconnect with existing partners and, thankfully, receive a lot of positive feedback. I love that I get to see all my Americas clients and partners that I don't often see face to face.
I also reconnect with my U.S.-based European convention bureau counterparts to hear and learn about what they're doing, or even just to give a wave across the aisle if we're all too busy. We all collaborate by hosting the Euro Party at the show every year, where planners can meet with us and enjoy some European food and drink at the same time. If I had to sum it up, I would say IMEX America is crazy busy and well worth it!
---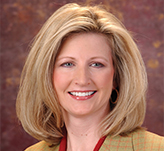 Chris Flatt
executive vice president of hotel sales and marketing
Wynn Las Vegas
Wynn Las Vegas is honored to be a part of IMEX America each year. Our participation gives us the chance to meet with thousands of industry leaders from around the world.
The opportunity to be surrounded with the brilliant and innovative ideas of these travel and hospitality professionals continues to aid us in driving our business efforts to provide the best experience for our guests. Furthermore, it allows us to showcase the many elements of Las Vegas as a world-class convention and leisure destination and how Wynn and Encore ensure that experience is memorable.
The connections that we have made as a result of our participation in IMEX America are truly priceless and we are proud of our continuous relationship with this one-of-a-kind event. If you are looking for a high-energy and ever-growing trade show that features a high value business experience, IMEX America is it.