In a major step that will affect event organizers and participants, IMEX is in the process of a technology upgrade that can be likened to the evolution of a Mercedes Benz from a 1970s model to a modern S-Class.
The upgrade is being done through a collaboration with RefTech, which provides cloud-based registration and appointment-setting software for conferences and exhibitions. RefTech has a long history of using sophisticated technology to make organizers' task easier and less stressful by combining its considerable event experience, technical and IT expertise, and knowledge of how a business needs to operate.
Simon Clayton, chief ideas officer for RefTech, spoke with Smart Meetings about the event- management system upgrade.
 In what ways has RefTech collaborated with IMEX?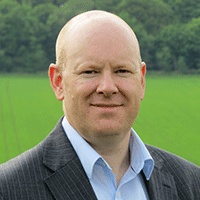 RefTech has worked with IMEX since 2001, when we created the original bespoke web and organizing systems for the very first IMEX show, in Frankfurt in 2003. IMEX use our systems to manage all online interaction with visitors, hosted buyers and exhibitors—including all registrations, the management of hosted buyer travel and schedules, and the exhibitor booth directory.
The original RefTech systems have powered every IMEX show in both Frankfurt and America [Las Vegas] ever since, but over 70,000 developer hours have been invested to ensure constant evolution. IMEX has grown, evolved its processes, and listened and adapted to the growing and changing needs of its audiences—visitors, hosted buyers and exhibitors—and so, its organizing platform has evolved hugely, too.
What are some of the main things that you are helping to upgrade?
Despite the constant development, the original bespoke systems that we started in 2001 are starting to show their age. IMEX had the choice of having a new system custom built completely from scratch, or using the RefTech web-based event management system called EventReference as the powerful "engine," and then for us to build the custom modules around it. We've been creating event management tools for almost 20 years, and we have applied all this knowledge and experience to EventReference, so the move was a no-brainer for them, as it is the best possible option.The whole web systems behind IMEX Frankfurt and IMEX America are being moved on to EventReference.
 How will the move to EventReference affect users?
Users won't see a huge change—we have been making incremental improvements to make the system slicker and easier to use, but still have a familiar look and feel. I would compare it to the evolution of a Mercedes Benz; a 1970s model may be different to a modern S Class, but it will still have the controls in the same places, and a very recognizable look and feel.
We have been finessing the interface, refining processes, and making things nicer to use and easier to complete. If you placed the new and old systems side by side, there would not be a huge difference at first glance; this was a very important consideration, because every single person attending IMEX in any capacity will be using EventReference to register, manage and plan their visit. As users dig deeper, they will become aware of changes and improvements to the system.
Are you working on any unusually progressive things that could become standards for the meetings and events industry?
IMEX is the most technologically advanced exhibition in this industry; it has always been a progressive event organizer and the leader in its field by a long, long way. The rest of the industry already has a lot to catch up on, so this move simply cements its position.
Phase 1 is simply to replace the existing systems without causing any fuss or upset from visitors and exhibitors. Just replacing and refining the systems is a huge undertaking and one that is not being taken lightly. We are building a solid foundation that will be seamlessly accepted by the IMEX audience; a steady platform that can take more innovation over the coming years as the audience requirements change.
Do you have specific timetables for completing the upgrades?
The preshow audience engagement at IMEX is paramount to its success, and our technology enables this process. Once people are on site, their use of the technology dwindles and the human interaction starts. With this in mind, the transfer to EventReference is already underway and will be complete for the end of this year so that testing can commence. The system will go live in the spring of 2018 to enable preshow engagement, buyer travel arrangements, appointment booking and exhibitor marketing for the 2018 event.