Editor's Note: This is the first in a monthly series of articles on the planning process for producing IMEX America, which will be Nov. 9-11 at Mandalay Bay in Las Vegas.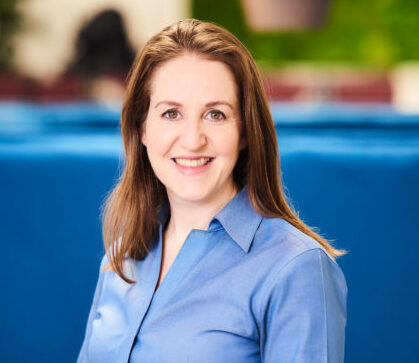 "There was never a time we weren't planning to produce IMEX America 2021," says Carina Bauer, IMEX Group CEO. She explained that rather than a go-no-go decision, her leadership team has embarked on a series of reaffirmations that they would be gathering in-person in Las Vegas in November of 2021.
That goal has been in place since March 11, 2020, when she and her father, Ray Bloom, founder and chairman of the massive industry event, announced that they would have to cancel IMEX Frankfurt. #WeWillMeetAgain was her hashtag of choice, even after she had to make that difficult decision to cancel IMEX America 2020 and IMEX Frankfurt 2021 because Covid restrictions made it impossible to deliver value for sponsors. She was always intent on getting the industry back together in Las Vegas in Fall of 2021.
Resource Management
"We are actually very democratic here," Bauer said. Her team has been talking with sponsors, holding focus groups and watching updates carefully and is confident that people will be ready to return in nine months. The vaccine is rolling out, politicians are giving optimistic signs, Las Vegas is opening up and World of Concrete, the first major convention has been approved for June. The group previously drew 60,000 people, but may host a smaller group this year. Those developments makes her confident that even if schedules slip a bit, her group will be safe with 10,000 people or more.
Based on that commitment, thousands of planners, venues and destinations are investing in developing plans and activations for the program. MGM Resorts has opened room blocks at Delano Las Vegas and Luxor Las Vegas, which are linked to Mandalay Bay Convention Center, along with nearby Park MGM Las Vegas and Vdara Hotel & Spa.
IMEX is all in on planning for the in-person experience. While it will have a digital component as in previous years, Bauer is not planning to invest in a conference replacement option such as PlanetIMEX, a 3D world that delivered waves of content in an interactive online experience last year. "We are focused on delivering value for IMEX America in Las Vegas and IMEX Frankfurt in April of next year and only have so much bandwidth," Bauer said.
A New Home
In addition to deciding what pandemic-era adjustments will be included in the November program, Bauer's team also has to come up with a plan for mapping out a new footprint at a new location since they announced in 2017 that the show would be moving from Sands Expo to Mandalay Bay Convention Center on the other side of The Strip.