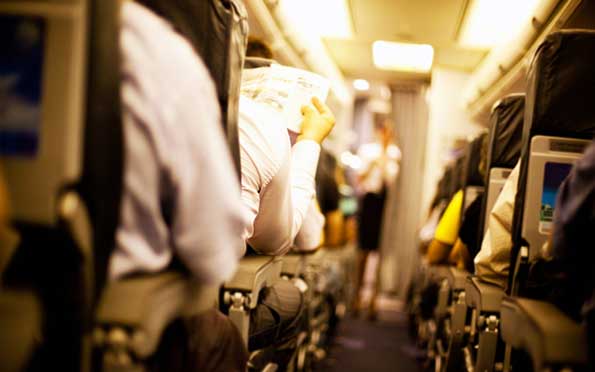 It's no surprise then that more business and recreational travelers are frustrated as they shop for airline tickets and don't see prices halving as the cost of oil drops, according to Foxnews.com.
Two consumer groups, Travelers United and Flyers Rights made their unhappiness known in a letter to a dozen airline CEOs, asking them to order immediate price reductions, which so far has gone nowhere.
Rick Seaney, an airline travel expert and the co-founder of FareCompare.com, an airfare comparison shopping site, says to blame some of it on merger-mania, which has left only four major carriers in the United States: Delta, United, American and Southwest. In addition, there is the virtual merger-mania, 'hook-ups' between U.S. airlines and international carriers that allows them to coordinate flight schedules and pricing thanks to anti-trust immunity.
U.S. airlines say they're using at least some of their profits to "enhance the customer experience." New lie-flat seats and cool amenity kits are perks typically enjoyed by business travelers, who don't worry about price very much since they usually aren't the ones paying for it. .
Seaney points out airlines can keep fares high if the want.
Demand is high and that is how business works. But if frustration reaches a boiling point and makes its way to policymakers, things could change.