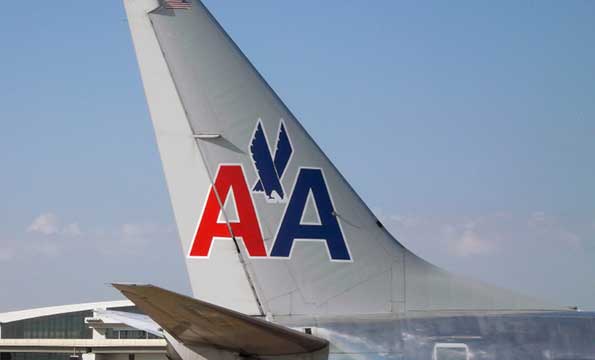 Business travelers who travel in coach will find something to like about American Airlines' new Boeing 787 Dreamliner when service begins out of Dallas/Fort Worth to Chicago O'Hare International on May 7, according to cnn.com.
A sky blue ceiling, touchscreen monitors, power outlets and USB jacks at every seat. Dimmable windows, movies and television programs at the touch of a button and wireless internet throughout.
The Dreamliner will take over the Dallas/Fort Worth (DFW) to Beijing route June 2. On June 4, the Dreamliner will also go to Buenos Aires. Tickets go on sale Feb. 14.
The interior will have 28 business class seats arranged in a 1-2-1 configuration with lay flat seats and room for personal space. Business class seats have their own Panasonic touchscreen monitor and Bose noise canceling headphones. All main cabin seats also get a 9-inch Panasonic touchscreen monitor.