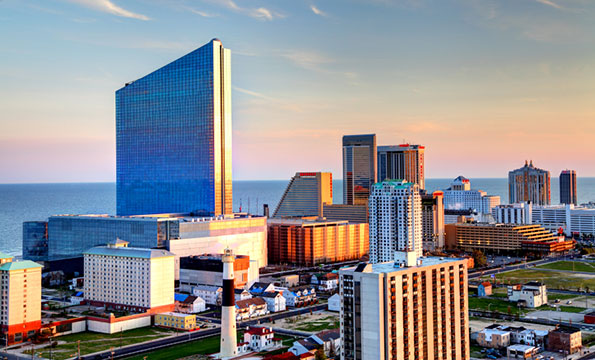 Atlantic City is continuing to focus on nongaming tourism options after four of its 12 casinos closed in 2014. This week the City Council approved an expansion of the Steel Pier on the city's famed boardwalk. New additions will include a 205-foot-tall Ferris wheel with enclosed, climate-controlled cars, a zip-line attraction and new restaurants.
In addition, the seaside resort in New Jersey is committed to a rebuilt boardwalk and an elevated walkway to contribute to the redevelopment of its northeast Inlet neighborhood. The Casino Reinvestment Development Authority is helping fund some of the projects via an $8.1 million loan, revenue it hopes to recoup from a portion of each Ferris wheel ride.
The Ferris wheel and its 40 cars are being manufactured in Italy, and should arrive in Atlantic City by December.
Gambling in Atlantic City has been on the decline due to the popularity of neighboring casinos in Pennsylvania, New York, and Maryland. Three of the eight Atlantic City casinos that are still open are in bankruptcy.