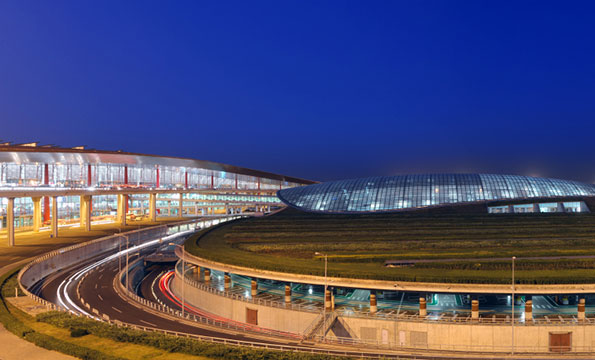 The Beijing International Capital Airport (BCIA) processed 86 million passengers in 2014, which is way more than its capacity. China is the world's fastest growing aviation market. The overcrowding has caused BCIA to earn the title as the world's most delayed airport.
The city is building a new airport terminal that when complete will be the biggest airport terminal in the world. The terminal, which resembles a space station, was designed by ADB Ingeniérie (ADPI) and Zaha Hadid Architects in Daxing County. It features a six-pointed throwing star design.
The new terminal will be adaptable and sustainable. It will have direct links to local and national rail services, and is expected to be a catalyst for the region's economic development.