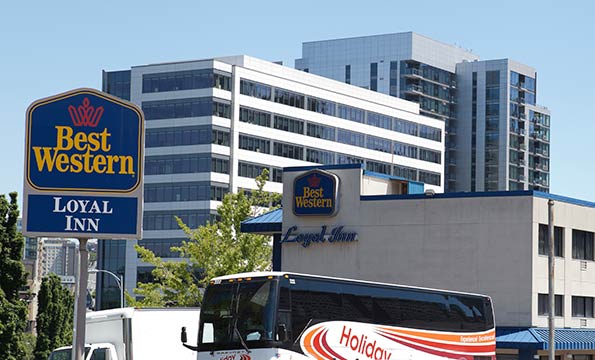 The hotel with the most loyal customers is not Marriott or Hilton. According to a recent Brand Keys customer loyalty survey, some may be surprised to hear the winner is Best Western. Unlike the other midscale brands, Best Western attracts returning guests with a lucrative combination of good value and personalized features.
Compared to other hotels run by top-down management, Best Western has an advantage because its individual hotel owners are allowed to operate independently. Properties differ greatly based on their own renovations, unique branding and amenities customized to the likes of customers in their area.
Quality remains high across Best Western locations largely because individual operators have a bigger stake in their hotel's success. Compared to a stay at another hotel chain, guests at a Best Western receive more personal attention and report higher satisfaction.
The Best Western brand also caters to different price points from budget offerings to premium stays. Regular Best Westerns include the minimum: a coffeemaker, free local calls and free WiFi. Best Western Plus offers the basics plus a gym, swimming pool and business facilities. Best Western Premier additionally includes onsite dining, better furnishings and HD TV.
While the affordable chain may have the mid-level hotel market under its hold, luxury-minded customers veer towards Hyatt Hotels and Fairmont Hotels & Resorts. In the same survey, Hyatt retained the most upscale customers, and Fairmont Hotels & Resorts rated highest among luxury brands.