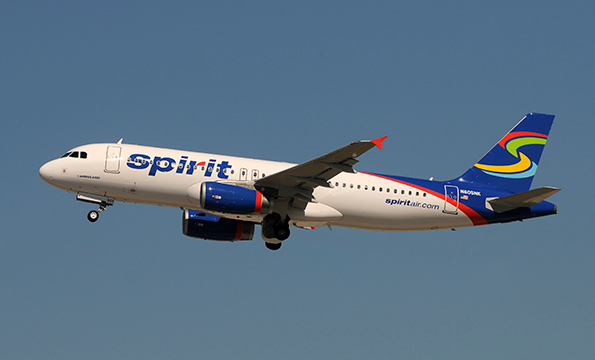 Spirit Airlines has replaced United Airlines as the lowest ranking carrier in terms of customer satisfaction, according to a survey conducted by American Customer Satisfaction Index (ACSI). Spirit scored just 54 points in the survey, the lowest among all airlines studied. In contrast, JetBlue Airways was rated as the most satisfying airline with a score of 81. Southwest came in second place with a score of 78. The industry average was 71.
Evaluations were based on on-time arrival, boarding and baggage experience, seat comfort and flight schedules.
Spirit Airlines maintains its low-cost price structure by adding extra fees for everything from printing a boarding pass at the airport to taking a carry-on bag onboard. Customers unfamiliar with their policies may perceive that with poor customer service, says company spokesperson Paul Berry, who notes that Spirit's basic fares are an average of 40% less than competitors.