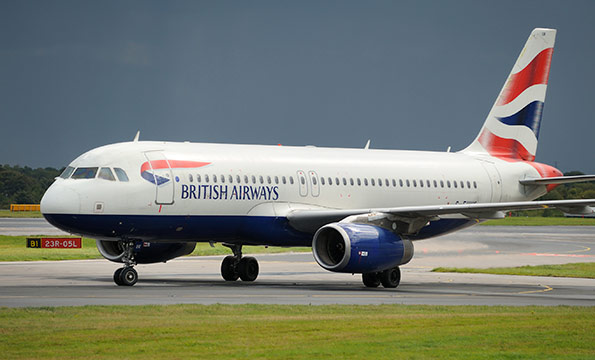 British Airways wants to calm nervous flyers with a new, in-flight Zen experience. As part of a $7.4 billion investment, the UK-based carrier yesterday announced it is launching a "Mindfulness for Travelers" program for 12 new Airbus A380 aircrafts rolling out next year.
In partnership with Bay Area-based mindfulness consultant Mark Coleman, the initiative was developed for new service between San Francisco and London. In-flight entertainment systems on the new aircrafts will feature well-being exercises, therapeutic audio playlists and a "Flying with Confidence" video. Coleman, who founded the Mindfulness Institute, is also collaborating with the airline's employees to integrate mindful practices into their work and life.
Coleman said in a statement, "The video series I created in partnership with British Airways will help travelers develop the clarity, calm and focus necessary to get the most out of their travel experiences."
The double-deck aircrafts will come equipped with new technologies, including an advanced cabin air conditioning system with different temperature zones and refreshed cabin air every three minutes. The Airbus A380 is the world's largest commercial passenger aircraft, with more floor space and headroom than the Boeing 747-400. It has the lowest emissions per seat and a quieter takeoff compared to other large aircrafts.
British Airways is based at London's Heathrow Airport and carries almost 40 million customers a year to more than 70 different countries.