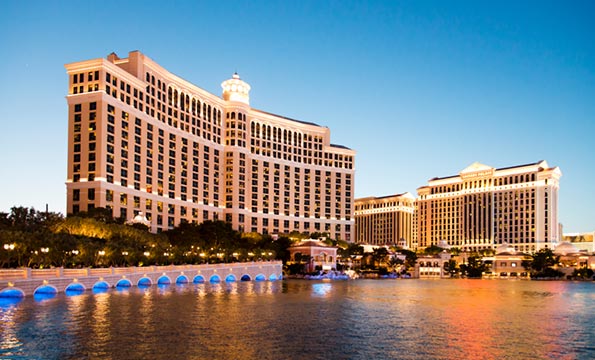 Many nightclubs in Las Vegas strive to be exclusive, however the doors to Omnia, the newest nightclub in Las Vegas' Caesars Palace, are open to everyone—not just bigwigs or high rollers. Patrons don't need to be on a special guest list or have a wad of large bills in order to gain entry into the hot spot. There is, however, a separate entrance and custom booths for VIPs.
Like many properties on the Strip that used to focus exclusively on gaming, Caesars is trying to diversify its offerings. The layout of the 75,000-square-foot megaclub will allow those paying general admission ($30 for women; $50 for men) to experience all the action. The Omnia, which will be open day and night, features an open-air deck, LED screens equipped with motion sensors, and cocktail waitresses who can descend from the ceiling.
Omnia is the latest offering from the Hakkasan Group, an entertainment group that operates more than three dozen nightclubs, day clubs and restaurants in the United States, Europe, the Middle East and Asia. They are banking on the hope that egalitarian clubs will fly. The organization expects to unveil an Omnia in San Diego's Gaslamp Quarter April 30.
For more on the Las Vegas scene, read our March feature on celebrity chef restaurants.