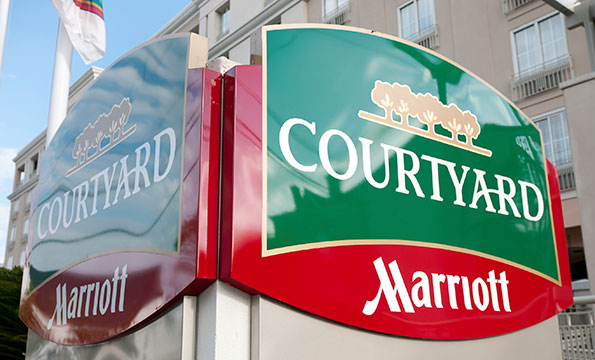 Courtyard by Marriott has partnered with the National Academy Foundation (NAF) to launch a program designed to involve 10,000 students and provide 30,000 volunteer hours over three years. The Success for Youth program is part of the organization's commitment to the Clinton Global Initiative. The program is being piloted at NAF academies in Washington, D.C., Charlotte, N.C. and Seattle, Washington, but has the potential to expand to over 500 NAF academies and nearly 900 Courtyard properties in the future. Participating NAF students will receive worksite tours, job shadowing, hands-on experience and mentorship opportunities in the hospitality industry.
"Marriott has been invested in NAF since its inception over 30 years ago, and this Courtyard partnership allows us to deepen the relationship and expand our interaction with the students," said Callette Nielsen, vice president and global brand manager for Courtyard. "Enabling youth success is Courtyard's social responsibility platform, and NAF's ability to innovate and deliver high quality experiences to thousands of young people makes them a perfect partner. We are excited at this opportunity to help shape the future workforce through this partnership."
Rich Tulikangas, director of work-based learning for NAF, points out corporate partners such as Courtyard by Marriott are a valuable and necessary part of the program. "Through work-based learning, students in NAF academies are able to make real-world connections between the classroom and the workforce. Through this initiative, Courtyard by Marriott is delivering on the promise of providing more work-based learning opportunities to more students on a grand scale," Tulikangas says.
At Courtyard by Marriott's bi-annual General Managers Conference held this week in Washington, D.C., more than 200 NAF students were informally interviewed by 800 general managers.