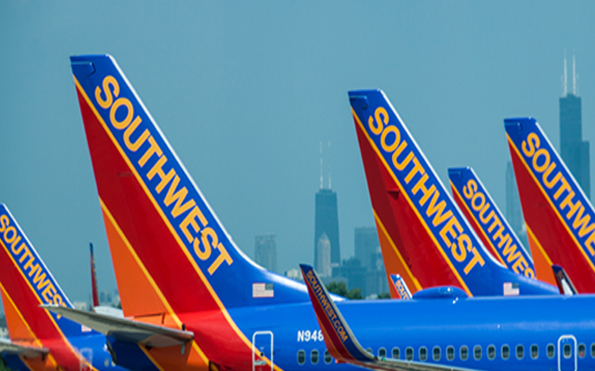 Well, the U.S. Department of Transportation has a rule about passengers getting stuck on the tarmac and has hit ng Southwest with a $1.6 million tarmac delay penalty, its largest penalty since the rule went into effect in 2009.
The DOT's Aviation Enforcement Office highlighted 16 Southwest flights at Chicago Midway from January 2 to 3, 2014 that were on the tarmac for longer than three hours, and the airline did not give passengers the option to deplane, according to USAToday.
The area got 12.3 inches of snow from December 31, 2013 to January 2, 2014, although the DOT says the two main runways remained open and operational.
"The absence of some of Southwest's ramp crew inhibited the carrier's ability to clear aircraft from gates in a timely manner," the consent order states.
Southwest was fined for failing to offer passengers the right to deplane when the three-hour mark arrived and for failing to have adequate ramp crew in place.
Southwest disagreed with the interpretation of the tarmac delay rule. Southwest argued during negotiations that the penalty should be levied on either a per-day per-flight basis. The airline agreed to the settlement.