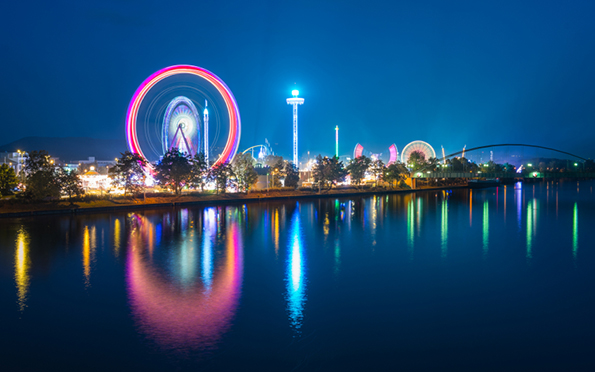 The world's first cultural center for gaming and China's first high-tech amusement park are among the many exciting attractions scheduled to debut this year.
Slated to open in March in Nottingham, England, the $3.9 million National Videogame Arcade will house more than 12,000 items and feature public programs, themed galleries and interactive exhibitions, among other things. Eternity Passage theme park just outside Beijing will weave history and technological fantasy in indoor and outdoor spaces. The park, scheduled to open this summer, will be part of Beijing Outlets World, which will also offer outlet shopping, resort hotels and a conference center.
Other top attractions that will open in 2015 are the Grand Egyptian Museum in Cairo, which will be the world's largest archaeological museum (fall); Grand Texas Sports and Entertainment District in New Caney, Texas, 30 miles northeast of Houston (spring); and Funtasy Island in the Riau Islands, Indonesia, just off the coast of Singapore and billed as the world's first eco-theme park (late 2015).
Major renovations include two New York City locations: The new wing-shaped World Trade Center Transportation Hub in New York City will serve more than 200,000 daily commuters and millions of annual visitors (December) and Whitney Museum of American Art will move into a much larger building, between the High Line and Hudson River (May).