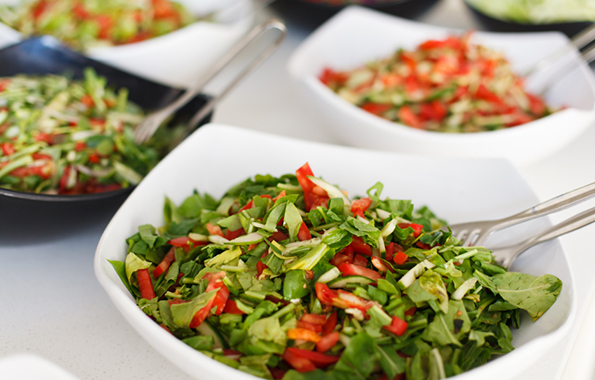 Exotic ingredients such as sorghum, salsify and sour cherries, as well as all sorts of smoked, aged and pickled foods, will be hot in 2015 according to the Kimpton Hotels & Restaurants' Culinary & Cocktails Trend Report released this week.
Kimpton, a San Francisco-based chain of boutique hotels/restaurants, surveyed 100 chefs, sommeliers and bartenders from more than 70 of its restaurants and bars across the country to compile its first-ever such report.
"The survey turned up quite a bit of variety, but there were some strong themes across the board," says James Lin, senior vice president of restaurants and bars for Kimpton Hotels & Restaurants. According to Lin, today's chefs are addressing diners' concerns about wellness by focusing on healthy food preparation methods such as juicing, poaching, dehydrating and sous vide. To satisfy guests' diverse dietary needs, they are creating more raw food, Paleo, vegan and vegetable-focused dishes, and incorporating more gluten-free grains such as farro and amaranth into their menus.
Chefs are experimenting with artisanal approaches to preserving fruits, vegetables and proteins by brining, curing, smoking, fermenting, pickling and freeze drying them. House-crafted vinegars are big, as are exotic ingredients such as sorghum, salsify, baby kale, kefir lime, sour cherries, Thai ghost chiles and Korean chili paste. Chefs at coastal restaurants are seeing a huge demand for sustainable salmon and other eco-conscious seafood. There is also interest in unusual cuts of meat such as beef tongue.
For dessert, chefs are focusing on high-end, soft serve ice cream in unusual flavors such as manchego pineapple gelato. Fried pies, mini and gluten-free options, as well as reinvented kid classics such as s'mores and Rice Krispy treats, will also be big in 2015.
As far as beverages are concerned, Kimpton predicts that house-made bitters, barrel-aged "brown" spirits, unoaked chardonnay and tiki-themed rum drinks will be the cocktails of choice in 2015. In terms of wine, old favorites such as chardonnay, malbec and cabernet will continue to reign. Fine wines served by the glass via the Coravin wine access system will also be big.