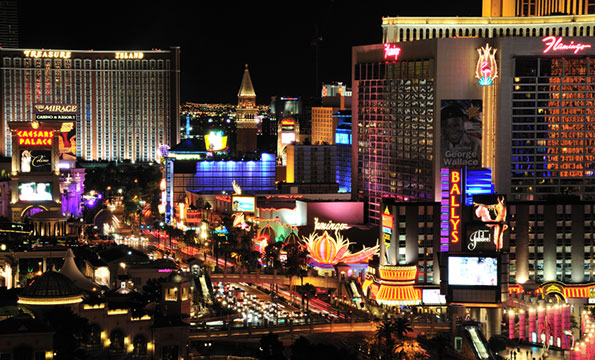 The Las Vegas Convention and Visitors Authority's (LVCVA) Board of Directors has voted to approve the purchase of the historic Riviera Hotel & Casino's 26-acre site, intended to be the cornerstone of its planned Las Vegas Global Business District.
"Today marks an exciting new milestone in Las Vegas' long history of reinvention and evolution and ensures Las Vegas' meeting and convention industry remains the envy of the world for decades to come," Rossi Ralenkotter, president/CEO of the LVCVA says. "The Las Vegas Global Business will generate thousands of good-paying jobs and help lay a strong economic foundation for the benefit of the entire community."
The project involves expansion and renovation of the Las Vegas Convention Center and surrounding district, including almost one million additional square feet of exhibit, meeting and general session space.
The LVCVA will purchase the site for $182.5 million.
The LVCVA says the project will bring 6,000 construction jobs to Southern Nevada, and the construction portion alone is projected to generate $3.6 billion in economic activity.
The Las Vegas Convention Center hosts approximately 1.2 million convention delegates each year. Those visitors and the conventions they attend support 14,000 local jobs, sustain $530 million in wages, and generate an annual economic impact of $1.7 billion.