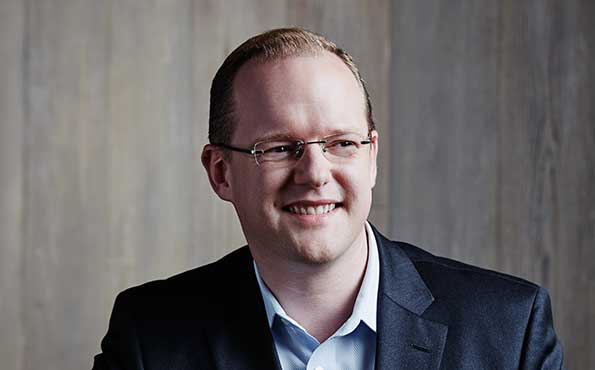 Solage Hotels & Resorts, a California-based hotel and resort management company, has appointed Marcus Mueller general manager of the brand's award-winning flagship property, Solage Calistoga. Mueller brings more than two decades of experience in the luxury hospitality industry to the company's executive leadership team.
In his new role, Mueller will oversee all aspects of the property and lead business operations for continued growth. Solage Calistoga, located in the heart of Napa Valley, features 89 contemporary guest studios; the 20,000 square foot, award-winning Spa Solage (currently undergoing a $1.2 million renovation); and the recently remodeled, six-time Michelin Star-rated Solbar restaurant, which reopened in January following a $1.1 million renovation.
"This is an exciting year for Solage Calistoga, with the addition of our sixth Michelin star, a significant refresh to our restaurant and an expansion to Spa Solage," said Richard Hill, president of Solage Hotels & Resorts. "Now, with the appointment of Marcus, we have added the ideal general manager to our leadership team. He will be instrumental in guiding our associates and operations to enhance guest and member experiences with elevated services and offerings."
Prior to joining Solage Calistoga, Mueller served as general manager for three years at the Luxe Rodeo Drive Hotel in Beverly Hills, California. Under his leadership, he received the Beverly Hills Golden Palm Award for Best Business and the 2014 AAA Four-Diamond Award. Previously, he served as director of rooms at Hotel Bel-Air in Los Angeles and held key management positions at Coworth Park (United Kingdom), the Connaught Hotel (United Kingdom) and other well-respected luxury hotels in Germany including the Kempinski Hotel Vier Jahreszeiten in Munich.