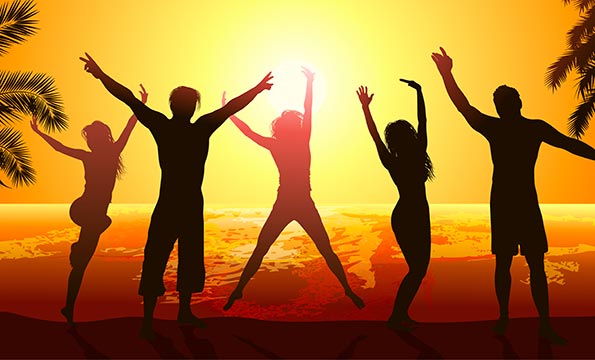 Spring break is an annual ritual for college students across the nation seeking a quick getaway. It is estimated that 73 percent of Americans between the ages of 18 and 24 will take a spring break trip in 2015. According to hotel reservations made by college students on priceline.com, the hottest destination will be Las Vegas, followed by Orlando, New York City, Phoenix and Orange County. Rounding out the top 10 most popular spring break destinations this year are Miami, Chicago, New Orleans, San Diego and San Francisco.
For students on a budget, priceline.com has also calculated the best bargain destinations for spring break 2015. Winners include Myrtle and Virginia Beach, where average daily hotel rates are below $90. Las Vegas also made the best bargain list, with an average daily hotel rate of $106. More expensive tropical destinations for spring break include the Florida Keys and Oahu, Hawaii, where average daily hotel rates are $275 and $199, respectively.
"After a particularly brutal winter…students will be on the lookout for an adventure through last-minute travel deals," says John Caine, priceline.com's chief product officer.
For priceline.com's complete list of the top 50 spring break destinations for 2015, click here.