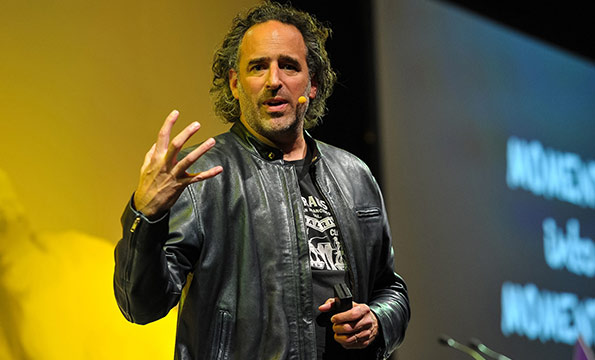 James Curleigh, executive vice president of Levi Strauss & Co.
 Photo Credit: Lucas Dawson Photography
When Meeting Professionals International (MPI) holds its annual World Education Congress (WEC) in August, attendees are in for a real San Francisco treat.
The 2015 convention will take over San Francisco's Moscone Center Aug. 1−4. The opening keynote will be delivered by James Curleigh, executive vice president of Levi Strauss & Co. and president of the Levi's brand. Curleigh's address is entitled "The Edge of the Modern Frontier."
Curleigh is expected to discuss the balance between leveraging authenticity while creating excitement with new innovative solutions for today's lifestyle. The keynote is designed to challenge attendees to identify the next modern frontier and to re-envision their world by chasing and changing the landscape.
"Hosting MPI's WEC is a tremendous opportunity for San Francisco and we intend to make the most of it," said Joe D'Alessandro, president and CEO of the San Francisco Travel Association and co-chair of the 2015 MPI WEC Host Committee. "We are looking forward to showing off what's new and different in our city, as well as sharing those experiences that keep people – and meetings – coming back. As we say, for great ideas and great gatherings, it begins here."
MPI's distinguished group of speakers will include Evelyne White, co-founder and CEO of the global social dining community, BookaLokal; Pamela Meyer, author of the national best-seller, Liespotting; Liz Murray, an international best-selling author who went from being homeless to a Harvard graduate; and Kai Kight, a multitalented violinist, composer and inspirational speaker.
"Our theme for WEC 2015 is all about finding your professional edge, so we will deliver a variety of learning experiences designed to give attendees a competitive advantage when planning meetings," said Paul Van Deventer, president and CEO of MPI. "We want to encourage attendees to sharpen their minds, push boundaries, and rediscover the unique edge that live meetings and events give to business and to society."
To learn more or register for WEC 2015, visit www.mpiweb.org/wec15.