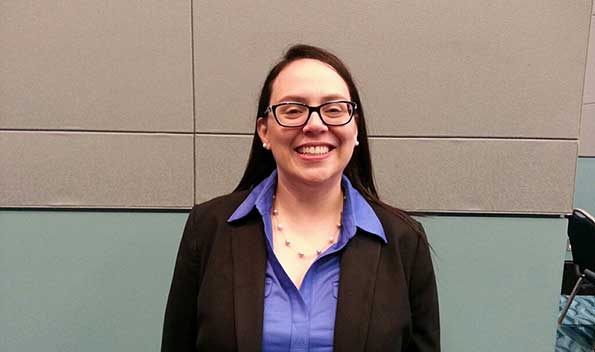 Vanessa Ledesma-Berris
Vanessa Ledesma-Berris has enthusiastically served the Caribbean Hotel & Tourism Association for 16 years, so when her promotion to director of operations was publicly announced, it wasn't surprising that she received thunderous applause.
"I've been committed to my work, and have loved the opportunities I've been given," says Ledesma-Berris, 41. "CHTA has been like a family environment, and I've made lots of friends; sometimes I spend more time with them than with my family.
"It's exciting to have this amazing opportunity to contribute a little more, to be a part of the association's future."
She will be in charge of overall daily operations for CHTA.
The appointment of Ledesma-Berris–along with Chief Marketing Officer Matt Cooper and CEO Frank Comito–to the CHTA executive leadership team was publicly announced on Wednesday during the opening ceremony of the Caribbean Travel Marketplace, taking place Jan. 27-29 at the Puerto Rico Convention Center in San Juan. All three of them are serving in newly created positions, and will join President Emil Lee on the team.
Ledesma-Berris is one of the first women to serve as in an executive leadership position for CHTA.
I've never really thought about that, but it's true," she says, adding that the organization has had one female president. "This is a wonderful opportunity for all of us to have a fresh start and take the association to the next level."
Ledesma-Berris knew early on that she wanted to pursue a career in tourism. After majoring in tourism at Sacred Heart University in Santurce, Puerto Rico, she worked as a meeting planner and then as a conference organizer for Maritza Negroni & Associates in Puerto Rico.
"I never thought that I would work for an association, but I really fell in love with the Caribbean region, and working for its tourism,"she says.