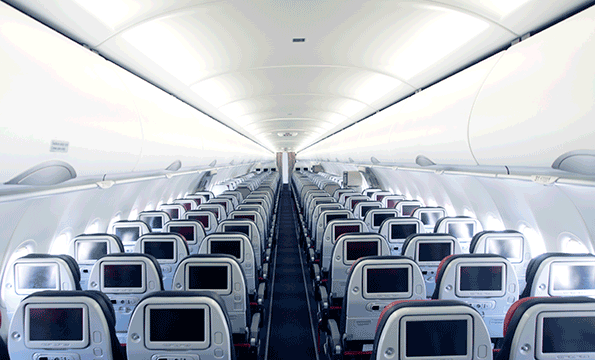 Airline companies are looking for ways to cram even more passengers into their planes, according to information provided at an aircraft expo in Germany this month.
Perhaps the biggest news at the Aircraft Interiors Expo in Hamburg is that Airbus is planning to offer rows of seats that are 11 abreast on its new economy 380. Other airlines introduced plans to have staggered economy seats and reduce storage space, among other things.
These moves are designed to improve airlines' financial profits while staying within minimum safety regulations.
One exception, Southwest Airlines, announced plans to provide slightly wider seats, but may cut the amount of armrest and aisle space.
This year's Airline Quality Report shows that customer complaints increased by nearly 18 percent last year, and the continuing reduction of space is likely to cause even more frustration.