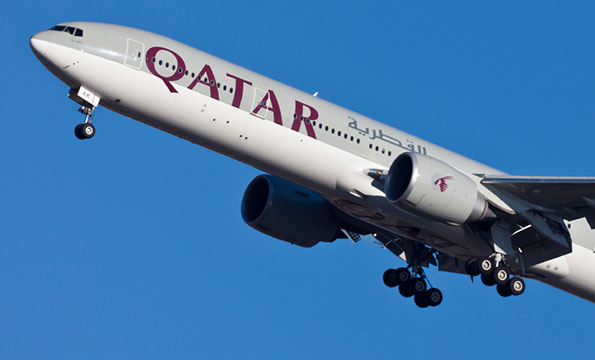 Qatar investments in the United Kingdom grew when Qatar Airways bought the Sheraton Skyline Hotel at London's Heathrow airport, according to Bloomberg's Deena Kamel Yousef.
Qatar Airways says it is planning to add further properties in the U.K. and North America.
Other Qatari investment deals include a 20 percent stake in Heathrow held by the state's sovereign wealth fund and Qatar Air's purchase of 9.99 percent of IAG SA, owner of British Airways, the hub's top carrier.
Bloomberg reports that Qatar Air says Starwood, under the Sheraton brand, will continue to manage the hotel, which features the tropical Sky Garden and pool. The purchase advances the carrier's plan to expand in property beyond the five-star Oryx Rotana Hotel in Doha, which it owns, and the Hamad International Airport Hotel, which it manages.
A Qatari-led group bought London's Canary Wharf development on Jan. 30, expanding a collection of assets that includes stakes in the Shard skyscraper, Olympic Village, Harrods department store and HSBC Holdings Plc headquarters.
Qatar Airways has six daily flights to Heathrow.