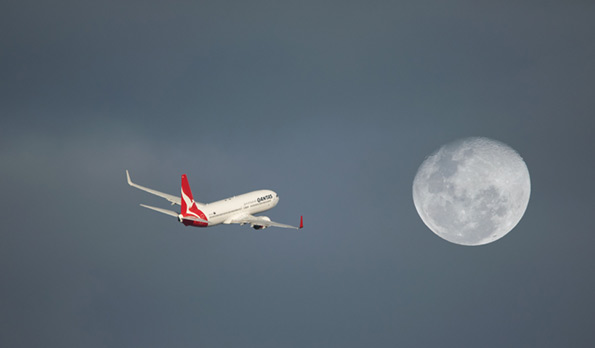 Los Angeles International Airport has opened a Qantas first-class lounge, the third premium lounge to open at the redesigned Bradley terminal.
Air New Zealand and Korean Air already operate lounges at the termina according to the Los Angeles Times. Two more are under construction, including one for Emirates Airlines. There's also room for a sixth lounge that's in negotiation, according to an airport spokeswoman.
The frosted-glass and marble entryway is identical to Qantas lounges in Melbourne and Sydney.
Hotelier Sofitel is training staff members and there are variety of seatls to choose from for those who want to work.
Australian chef Neil Perry is on hand to create menu items at a restaurant that seats 74. A la carte meals are made nearby and servers also will offer small plates at the restaurant and bar.
Qantas also operates a Business Lounge with Cathay Pacific and British Airways passengers. In the future, plans are in place to add some seating and connect the two lounges.