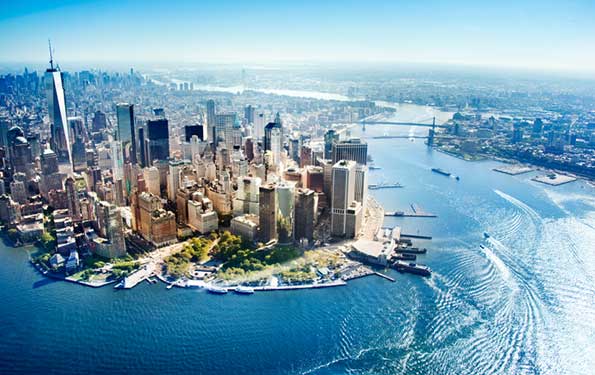 A record 56.4 million visitors arrived in New York City in 2014, says Mayor Bill de Blasio and NYC & Company CEO Fred Dixon. Visitation surpasses the previous record of 54.3 million visitors set in 2013.
Skift.com says visitors generated a record $61.3 billion in overall economic impact and supported more than 359,000 tourism-related jobs, the report says.
The majority of arrivals, 78 percent or 44.2 million travelers, came from domestic U.S. locations while 22 percent, or 12.2 million visitors, came from abroad. The city's top international markets remain the United Kingdom, Canada, Brazil, France, China, Australia, and Germany.
City officials estimate that more than 740,000 visitors came from China in 2014, nearly five times as many as 2009.
Officials report hotels sold an all-time high of 32.4 million room mights. Hotels are also continuing to be built: The city reached 102,000 available hotel rooms in 2014, a 40 percent expansion since 2006.