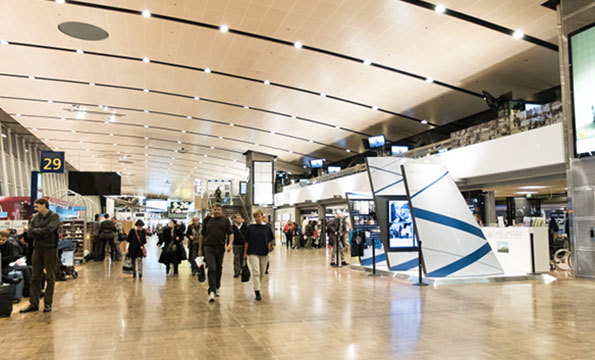 As part of a 900 million euro development program to position Helsinki as a leading transfer airport in Northern Europe, Finavia Corporation is carrying out extensive improvements at Helsinki Airport. A runway that has been in use since 1952 will be renovated between May and early August, and a total of 70 new or refurbished shops and restaurants in the airport terminal will open soon.
Officials do not expect the renovations to interrupt flight operations on high volume routes. "We have held meetings with airlines since autumn, planning summer schedules and finding solutions to possible timetable changes. Numerous analyses on how to ensure smooth operations during the renovation have been made," says Finavia's Heini Noronen-Juhola, Vice President, Aviation & Safety at Helsinki Airport.
The aim is for Helsinki Airport to serve 20 million passengers per year by 2020. A train link from Helsinki City Centre to Helsinki Airport will open in this summer, providing faster connection between the airport and downtown. The fast Allegro train combined with the Ring Rail Line will provide Russian passengers an easy train connection from St. Petersburg to Helsinki Airport.
Helsinki was profiled in a round-up of global meeting destinations in the March issue of Smart Meetings magazine. Click here to read more.