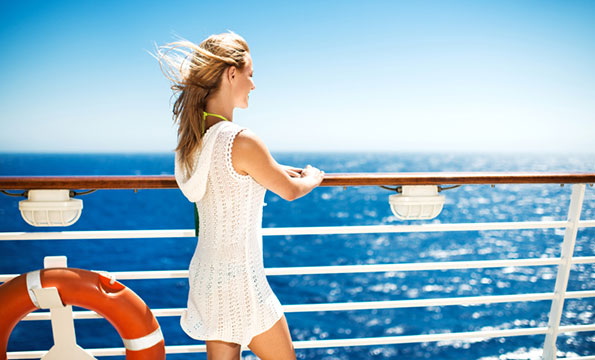 In 2016, Royal Caribbean will set sail with the world's biggest cruise ship ever. The 16-deck ship will hold 5,479 passengers at double occupancy, nearly 100 more than their Oasis and Allure vessels. The massive ship, which will be christened Harmony of the Seas, will weigh 227,000 tons. Like Oasis and Allure, Harmony will have seven distinct neighborhoods, however some of the cabins will be larger and windowless inside cabins will feature virtual balconies with a real-time view of the outdoors; a concept that debuted in 2014 on the line's Navigator of the Seas.
Harmony will feature multi-deck water slides that will twist and turn throughout the ship. One slide will contain a champagne bowl that swirls passengers around as the approach the end of the ride. The ship will also feature a bionic bar with drinks served by robot bartenders.
The vessel is currently being constructed at the STX shipyard in Saint-Nazaire, France. The first sailing will take place in April 2016. The itineraries for the ship will be announced in March.