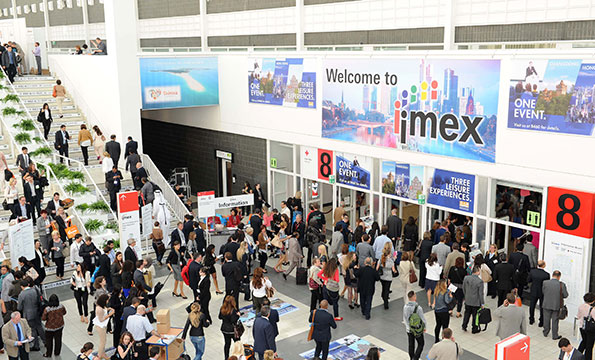 Photo Courtesy of Imex
Bill McDermott, CEO of SAP, the world's largest business software company, will deliver the keynote speech at the opening ceremony of IMEX in Frankfurt (May 19), the worldwide exhibition for incentive travel, meetings and events.
McDermott, one of the foremost leaders in business, believes in the value and effectiveness of meetings as a means to drive business growth and profit. In an interview by satellite at IMEX America in Las Vegas in October 2014, he said: "I totally believe that the pageantry associated with a great meeting or event inspires people to achieve goals, aspirations and dreams that they could never have dreamt of in an email or a boring conference call. So I always try to create a movement. I can think of no better way to bring people together and coalesce them around a movement than a great meeting or unbelievable event."
Highlighting the role of the meetings sector, he said: "Your industry is at the forefront of driving growth in the global economy."
While at IMEX in Frankfurt, Bill McDermott will also tour the exhibition and record an interview for the IMEX Politician's Forum which takes place later the same day.
Ray Bloom, Chairman of IMEX Group commented: "In the global business world, there is no greater and more authoritative corporate advocate for the power of professionally organized meetings and events in helping to generate profit than Bill McDermott."
IMEX in Frankfurt takes place from May 19 to 21 at Messe Frankfurt. www.imex-frankfurt.com