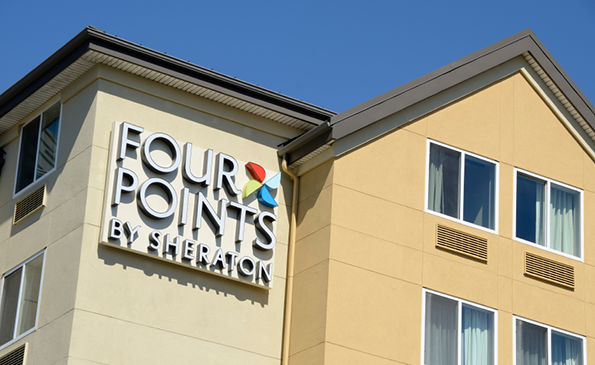 Starwood Hotels & Resorts Worldwide, Inc., expects to surpass its 600th hotel milestone in the next two months. Growth is being driven by the rapid expansion of the chain's Specialty Select Brands, the continued growth of its Upper Upscale brands and increased demand for luxury offerings.
"North America remains one of Starwood's most important global markets, accounting for approximately a third of our hotel openings in 2014, and we expect strong growth trends to continue this year," says Simon Turner, President of Global Development for Starwood Hotels & Resorts Worldwide, Inc.
Starwood's Specialty Select brands—Four Points by Sheraton, Aloft and Element—continue to lead the company's growth in North America. Four Points by Sheraton is on track to open its 125th hotel in North America. The "best for business" Four Points brand also anticipates openings in Las Vegas, Coral Gables, and Raleigh.
Designed for the next generation of travelers, Starwood's Aloft brand will reach the 75th milestone. The leading-edge brand will open an adaptive re-use project in Sunnyvale, California, the heart of Silicon Valley, later this year.
Starwood's trailblazing eco-wise Element brand will also hit a milestone with the addition of four new hotels, including new sites in Bozeman, Montana; and Fargo, North Dakota. Element will also open its second hotel in Miami (Element Miami Doral) and its second in Canada (Element Vancouver Metrotown).