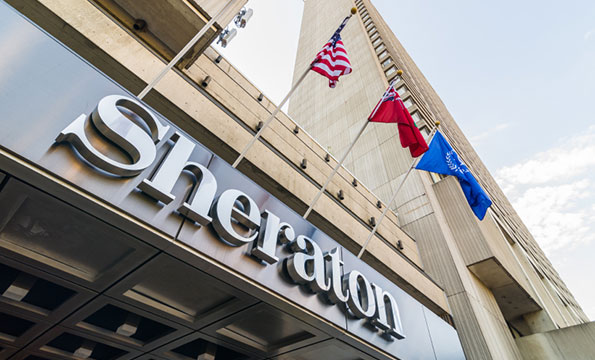 Frits van Paasschen, CEO of Starwood Hotels & Resorts Worldwide Inc., resigned suddenly February 17. According to the Associated Press, the departure was "by mutual agreement" with the board of directors.
The AP reports that Starwood Chairman of the Board Bruce W. Duncan told investors "now is the right time to turn to new leadership," adding there was no disagreement over strategy, but the move was made to better execute the company's growth plan.
Van Paasschen, 53, had been at the helm of the Stamford, Connecticut-based company since 2007. Starwood Hotels & Resorts Worldwide Inc. operates Westin, Sheraton, W, St. Regis and other hotel brands. It does not focus on limited-service brands such as Holiday Inn Express or Marriott's Fairfield Inn, however this may be a market that the company will explore in the future. The company recently announced it will spin off its timeshare business as a separate company.
Starwood Hotels & Resorts Worldwide Inc. board member Adam Aron will serve as interim CEO until a permanent replacement is named. He has served on Starwood's board since 2006. Van Paasschen will stay on as a consultant to assist with the transition.
An unorthodox leader, van Paasschen took the leadership team to China in 2011 and to the United Arab Emirates in 2013 so they could better understand the cultures in which they were opening hotels. As a vegan and triathlete, he stressed health at Starwood-branded properties.
He began his career as a consultant at the Boston Consulting Group and McKinsey & Co. Prior to Starwood van Paasschen served as CEO of Coors Brewing Co., a VP in finance at Disney Consumer Products and held several positions with Nike.