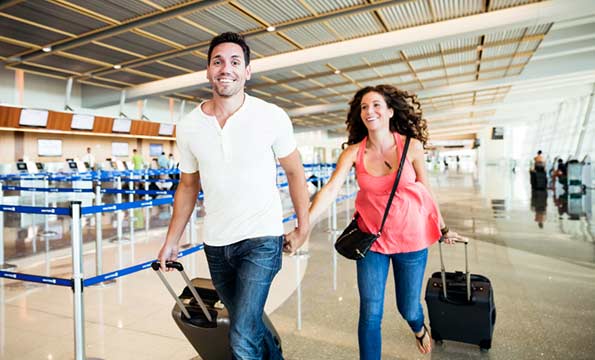 Impatient American travelers want to get through airport security faster and want to get their bags quicker, according to a recent survey conducted by air transport IT specialist SITA. More than three-quarters of respondents (77 percent) cited security and border patrol procedures as the area most in need of improvement at airports, while 73 percent said baggage retrieval was of primary concern.
Automated processes to speed things up, a specialty of SITA's, are not yet widely available in the U.S. Less than a quarter (24 percent) of American respondents reported using a self-service bag-drop station at the airport, however 30 percent said they would do so if such service was an option. Sixty five percent of respondents indicated that they would like to receive real-time baggage updates on their mobile devices.
When asked where airlines should focus future investment, those who took the SITA survey ranked in-flight wireless, better real-time flight information and better comparability of airline fares as the top three suggestions. Half of those queried said they would use their smart phones to rebook delayed flights if that service was available. A majority (67 percent) said they would take advantage of unstaffed boarding gate pass services, and 52 percent indicated that they would use self-service transfer kiosks at connecting airports if those options were available.
SITA's automated passport control kiosks, currently installed at several American airports including LAX, MIA, PHL and BOS, have reportedly cut passenger wait times by up to 40 percent.