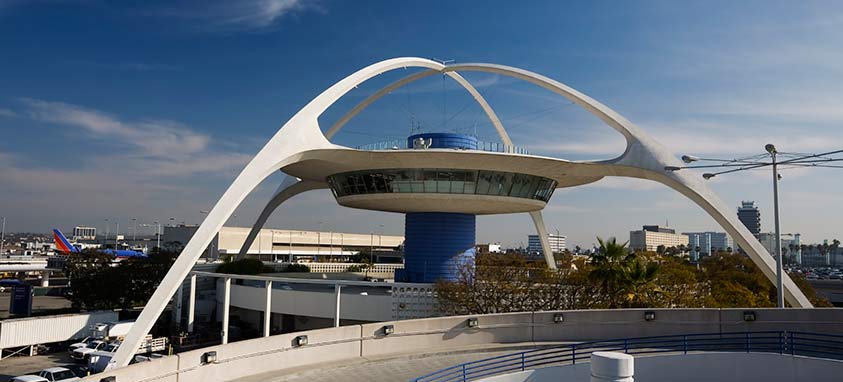 Despite recent setbacks in California, Uber and Lyft got a potential boost in the state yesterday. Los Angeles International Airport (LAX) took the first step in allowing the ride-sharing companies to legally pick up passengers flying into the third-busiest airport in the country.
The Los Angeles Airport Commission unanimously approved a plan that would lift restrictions on Uber and Lyft (and other ride-sharing companies) from operating in LAX's arrivals area. Ride-shares are currently barred from picking up airport passengers in cities all across the country, with exceptions in 16 cities including San Francisco, Atlanta, Dallas, Seattle Washington, D.C., New Orleans and Nashville.
The proposal still has to be green-lighted by the city attorney and the airport itself, according to the Associated Press, but the plan could go into effect as early as August.
Taxi, limousine and airport shuttle services have been fighting to keep Uber and the like out of airports for years, but public demand seems to be pushing through the cracks.
"The reality is they're here," said Ruben Gonzalez, vice president of the L.A. Area Chamber of Commerce, according to the Los Angeles Times. "The customers want them. They're adding to the economy. They're creating jobs."
Support for Uber has been increasing as of late, and LAX would be the largest airport in the United States to allow ride-sharing companies to pick up passengers. Drivers would have to park in an assigned area—offsite from the airport, so as not to clog traffic lanes—until summoned by a passenger.
A digital fence would alert the airport when ride-share drivers entered the airport area, and the companies would have to pay a $4 fee to the airport for every pickup and drop-off (drop-offs are currently allowed without a fee).
The approval of the plan came the day after a California judge recommended the state fine Uber $7.3 million unless they comply with certain reporting standards within 30 days.
Also read: 7 Tricks to Get the Most out of Uber.