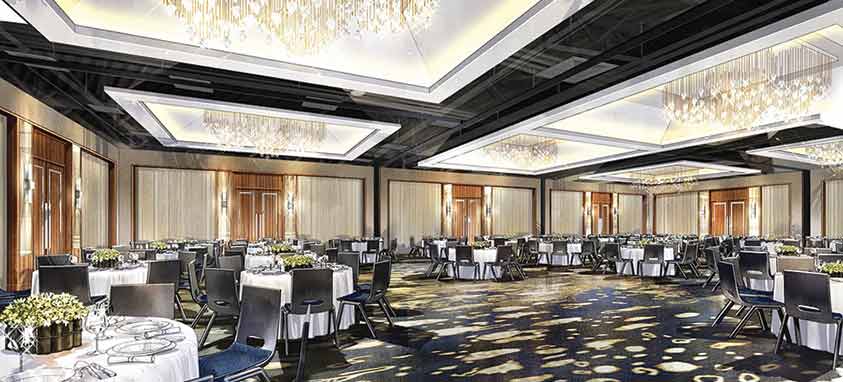 JB Duke Hotel rendering, Durham, North Carolina
Uncertainty suggests a conservative year for meetings
Predictions are a matter of cause and effect. Sure, there's some guessing, some hunches. But most of the trends and happenings we expect to see take hold of the meetings industry in 2017 are the direct result of what has already happened and what we know today.
We know that despite not having taken effect yet, Brexit will be a topic of interest and concern for European meetings, as will be the impending Donald Trump presidency for the United States. We know Zika and terrorism threats will be among the issues that haunt the travel industry, prompting planners to remain alert, prepared and educated about security measures. And considering the number of major meetings that are booked well in advance these days—four or more years in some cases—we know what, where and when meetings are happening.
We also know that, based on the history of trends, the hot topics of 2016 won't disappear. They'll evolve, grow, digress or expand, but they won't just go dark. The farm-to-table craze may go hyper-local. The attentive focus on millennials may abate to encompass not just Gen-Y, but their relationships with elder colleagues. Virtual reality may become an industry standard that transforms site selection.
One thing we can confidently predict is that the resources and tools for meeting planners will be better than ever. Today, hotels, venues and tourism boards are going out of their way to find out how they can best assist meeting planners and help put on flawless events that exceed attendee expectations.
We've enlisted a group of meeting industry experts to shed some light on what we can anticipate in 2017 and how planners can use these insights to their best advantage.
Global Trends
Several forecasts from trusted sources have all come to a similar conclusion: 2017 will be an overall stagnant year, reflective of 2016 in most areas. Budgets are more or less the same, as are the amount of meetings planned, with some exceptions.
American Express Meetings & Events' annual report is one such trusted resource, and Senior Vice President and General Manager Issa Jouaneh gave Smart Meetings deep insight into the company's findings. He cited the political uncertainties of the United States and Europe as one reason for a lack of international travel growth, as well as a surge in acquisitions that require in-house training meetings, which may take the place of travel budgets.
"It is somewhat surprising how global uncertainty has permeated our industry," Jouaneh says. "There is some hesitancy driven by political and economic shifts in certain regions of the world. As organizations are more connected than ever, this could explain how this shifting sentiment has become a global topic of discussion.
"We believe that the realities of individual countries and regions will drive the business environment, and corporations who are able to understand those regional shifts and direct their meetings investments accordingly will be able to drive a higher return on their investment."
Rachel Lunderborg, director of global solutions and analytics at Carlson Wagonlit Travel (CWT) offered similar insights.
"I believe that buyers are in a wait-and-see mode—there's a lot of unpredictability driven by these circumstances that will play out in upcoming months," Lunderborg says. "I think that buyers will be ready to adjust strategies and approaches based on the impact of key drivers such as the fluctuation of oil prices, interest rates and inflation; the U.S. presidential election; the softening U.S. market; and uncertainty surrounding Brexit."
Jouaneh cites hotel consolidation as another major impact on planners in 2017.
"While the impact of these mergers in the industry will take some time to fully realize, decision-makers need to plan ahead to ensure they're prepared to navigate the changing supplier environment," he advises.
---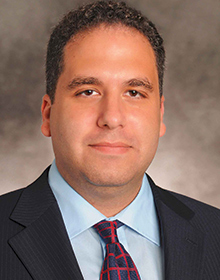 "The turn of the year is always a good time to take a step back, reflect on [the previous year], and use the forecast to inform new trends and shifts in the market place to establish goals for the year ahead. We see significant opportunity for meetings and events to be a competitive advantage for organizations in 2017."
–Issa Jouaneh, senior vice president and general manager for American Express Meetings & Events
---
One substantial change CWT predicts for the coming year is North America moving to a buyer's market, due to the expectation that hotel supply will surpass demand for the first time since 2009. The travel research company urges planners to be flexible with destinations and dates in order to take advantage of this market change.
In Brazil, hotel rates are expected to decrease as the recent World Cup and Olympic Games created a solid infrastructure and a supply surplus. However, Zika will continue to be a factor for booking in Central and South America, likely decreasing their figures.
For Asia Pacific, costs per attendee and group size are expected to grow, with a 25 percent increase in the number of meetings, according to CWT.
In Europe, strict company guidelines, reduced budgets, saving targets and increasing industry regulations for buyers could benefit midscale hotels poised to get more meeting and event bookings. Despite the uncertainly of Brexit, the dropping value of the pound has proven to be a motivator for planners, and London & Partners, London's tourism agency, reported no drop or cancellation in bookings for 2017.
---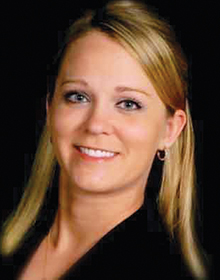 "I believe that buyers are in a wait-and-see mode—there's a lot of unpredictability driven by these circumstances that will play out in upcoming months."
–Rachel Lunderborg, director of global solutions and analytics at Carlson Wagonlit Travel
---
One country that did report a predicted uptick in meetings budgets for next year compared to 2016 was Germany, with an expected 3.3 percent growth.
Minimal changes in international travel and bookings doesn't mean the coming year will imitate 2016, however. In fact, zeroing in on the specific moving parts of meetings and types of meetings shows a wealth of change, growth and innovation are on the horizon.
"In previous years, buyers were expected to do more with less budget," Lunderborg says. "However, even with flat budgets year over year, there is an expectation to elevate the strategic impact meetings drive for their organizations. They will be looking for creative, cost-effective ways to reach more attendees, drive greater engagement, and positively impact and measure return on event (ROE). We are going to see technology and the integrations of marketing tools be the enabler to drive these objectives forward while they wait and see how the global landscape is impacted as these key drivers unfold."
Focused Meeting Space
Minimalism is a growing trend in fashion, architecture, furniture design—and yes, meeting space. The more advanced our technology becomes, the fewer materials are needed in the physical meeting room, so all the focus is funneled into one area: the work at hand.
According to Matej Zalar, CEO of technology company Visionect, wireless rooms that foster creative collaboration are on the rise.
"As much as 70 percent of offices today have an open floor plan and the average square footage per person has declined by 40 percent in the last 10 years," Zalar says. "This new collaborative workplace calls for tools allowing for effective space management and a flexible approach to what a meeting should look like.

---
"I have been receiving many requests from meeting planners who want their attendees to walk away with an experience and not just another meeting."
–Rose DiLiello, sales manager for Discover Long Island
---
"In an era where an average employee will change jobs every four years or less, encouraging flexible and dynamic models of meetings is a huge opportunity for forward-thinking organizations, resulting in improved employee satisfaction and retention."
As meeting planners gain a better idea of what works for their groups, they visualize a very specific kind of meeting space that aligns with their needs for meetings, breakouts, networking and downtime activities.
"Within the last year, I have been receiving many requests from meeting planners who want their attendees to walk away with an experience and not just another meeting," says Rose DiLiello, sales manager for Discover Long Island. "They want their meeting to take place in a boutique hotel, ideally in a walking village. When I hear this, the first places I think of are properties such as Danford's Hotel Marina and Spa, located in the heart of historic Port Jefferson Village, and Gurney's Inn, a beachfront resort in Montauk."
According to DiLiello, planners are looking for hotels that offer a relaxed social setting to unwind. Melville Marriott Long Island and Long Island Marriott, for example, have transitioned their public space into the Great Room, where guests experience a relaxing work and socializing atmosphere.
When it comes to the meeting spaces themselves, rooms that can accommodate all technology needs, speakers, brainstorm sessions, team building and social breakouts are the future. One such space is preparing to open in January on the Duke University campus in Durham, North Carolina. The 198-room JB Duke Hotel's boardrooms, team rooms and meeting rooms will boast ergonomic, tiered seating with optimum acoustics for speakers and presentations, flat-panel smart TVs, data ports, power stations, tack-friendly walls and the flexibility to suit just about any event.
Advancing with Tech
Technology is doing more than creating convenience—it's minimizing our carbon footprint by eliminating many of the wasteful practices we're used to. E-paper technology is just one of the tools that boosts sustainability and cut electricity costs.
"Electronic paper is definitely on the rise," Zalar says. "In the last couple of years, we've seen ePaper-based screens maturing into the mainstream, surpassing their use in e-readers and powering everything from wearables to traffic signs and room-booking devices.
"When it comes to energy-saving solutions that can be powered without the need for constant access to the electrical grid, electronic paper is the obvious choice for any business environment. And in a world where office equipment consumption represents 15 percent of total electricity use in offices, this choice is more important than you might think."
Visionect's Joan Meeting Room Assistant is one such tool—a digital door label and scheduling solution for conference rooms that recently won the CES 2016 Eco-Design and Sustainability Innovation Award.
---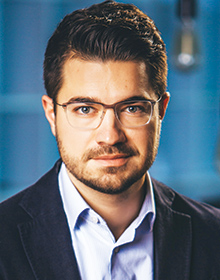 "Encouraging flexible and dynamic models of meetings is a huge opportunity for forward-thinking organizations."
–Matej Zalar, CEO of Visionect
---
Technology is growing at a speed too fast for most of us to keep up, thanks to the innovators behind it who are thinking years ahead. That's great news for meeting professionals, who have a surplus of solutions to choose from today.
Acquisitions are as common in the tech field as they are in hospitality—a trend that will without a doubt continue into 2017. Tech companies that join efforts to offer a suite of solutions will rise above their competitors, because why have four apps that each serve a specific purpose when one app does it all?
DoubleDutch is one such all-encompassing solution, which is probably why IMEX Group decided to choose it as the worldwide exhibition company's official platform for six of its events in the next three years.
One thing that will remain the same in technology, as Jouaneh points out, is that no matter how advanced, it will always enhance meetings, not replace them.
"While technology has helped us communicate more easily with colleagues and customers around the world, it has also increased the importance of quality in-person and face-to-face interactions," Jouaneh says. "Meetings and events provide the fundamental platform to learn, network, plan, ideate and build new relationships. We are excited about the future of our industry as we continue to help organizations make meaningful and lasting connections throughout the world."
Evolving Med/Pharma Compliance
Medical and pharmaceutical meetings will be directly affected by the appointment of the new U.S. president-elect and forthcoming decisions on health care. However, there is another game-changer in the med/pharma meetings world that was already announced: Maritz Travel's introduction of Maritz Travel Healthcare Solutions hopes to revolutionize the way planners of these meetings seek compliance.
"Maritz Travel Healthcare Solutions will automate the process of ensuring medical meetings are planned and remain compliant throughout the life cycle of the program," says Steve O'Malley, division president of Maritz Travel. "This will give the planners and device manufacturers the time they need to ensure that the critical education objectives of these meetings are met instead of tracking down all of the details of compliance.
"As [health care professionals'] compliance and reporting continues to evolve and change, the industry will be continually evaluating the integration of data systems in order to provide more seamless reporting. We are confident we are ahead of this trend with our new Healthcare Solution, but we will also need to be flexible and nimble as we navigate changes in regulations and client needs."
---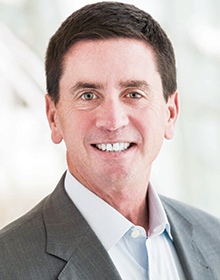 "The industry will be continually evaluating the integration of data systems in order to provide more seamless reporting."
–Steve O'Malley, division president of Maritz Travel
---
O'Malley agrees that despite the comprehensive solution that has recently become available, outside factors will still force planners in the industry to be on their toes in 2017.
"We will have to keep an eye on the effects of the U.S. presidential election," O'Malley notes. "Some changes may be forthcoming from the new president regarding The Patient Protection and the Affordable Care Act–Open Payments. And there will be definite effects from Brexit on medical meetings in the U.K. We will have to be mindful of the transition."
Tomorrow's F&B
No-name, forgettable hotel restaurants are on their way out. Restaurants are becoming as important a factor in hotel amenities as guest rooms and meeting space, as planners are seeking bigger, bolder F&B experiences for their meetings.
Hotels are taking the emphasis on food a step further by allowing restaurants and chefs to dictate the hotel's personality. Take, for example, The Line DC, a 220-room hotel opening in early 2017 in the Adams Morgan neighborhood of Washington, DC. The property is defined by the chefs who will operate its two restaurants and catering services: Spike Gjerde and Corey Polyoka of Baltimore's Woodberry Kitchen and Erik Bruner-Yang of DC's Maketto.
Hotels that don't boast an onsite restaurant but are within close quarters to iconic eateries have the ability to partner with them to offer outstanding catering for meetings and events. Sonoma Valley Inn, in California, is a perfect example, offering the exquisite cuisine of neighboring Girl and the Fig as its exclusive catering partner. The 82-room Sonoma Valley Inn offers 2,000 sq. ft. of meeting space.
---
"Meeting professionals and vendors that can go with the flow will survive and thrive with what is proving to be a very uncertain year. Our No. 1 piece of advice—be prepared."
–Andrew Freeman, founder of consulting firm Andrew Freeman & Co.
For a deeper dive into Freeman's predictions, register for his webinar on Dec. 8 at 11 a.m. PST at smartmeetings.com/webinars.
---
Hospitality consulting firm Andrew Freeman & Co. releases its own annual trends report, and this year's is loaded with F&B predictions for 2017. Most notable is the decline of formal banquet dinners, replacing them with interactive, fun meal experiences.
Freeman quotes Mitch Mehr, vice president of F&B operations for Terranea Resort, who suggests "changing the traditional buffet to a 'kitchen' with a chef serving/composing dishes for the guests…Offering the client these options, with food and beverage that is well-prepared and creatively displayed, is a recent improvement in traditional 'bland' meeting and catering facilities."
As most meeting planners are already well aware, dietary requests are at an all-time high. Vegetarian and vegan options are no longer sparse. Fresh, organic and creative offerings are a staple and are expected to make an even bigger appearance at next year's events.
"For the menu, amazing vegetable options and well-thought-out dishes for guests with dietary restrictions (not the simple vegetable plate) have gone from being an option to the norm," Freeman says.
Family-style dining is another trend Freeman expects to see grow, which allows attendees to craft their own experiences (and plates).
"Just like restaurant trends, today's meetings and events are about the customization of everything—decor, tabletops and food/drink menus," Freeman says. "Guests are looking for variety and choices. This is why the family-style dining trend for meetings is becoming the norm."