Marie-Claire Andrews
Vice President, Association for Women in Events
Incoming President, Association for Women in Events
Advisor, EventOPS
Definition of Hospitality
Strangers Become Friends
Why I Get Up in the Morning
AWE and EventOPS have something in common that I love: We're all about lifting planners up to be the best they can be. With AWE, we create opportunities to ensure women can shine, and with EventOPS we take away the logistic stress so that planners can focus on making magic.
Proudest Achievement
Winning a boxing fight, getting married, moving, changing jobs, becoming vice president of the most AWEsome association—all in my 40th year (last year). That year made me proud; of myself for changing things up, trying things out and taking risks. It reminded me the sky's the limit.
Amy Calvert
CEO, Events Industry Council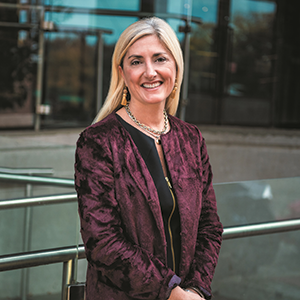 Definition of Hospitality
Love, Service, Generosity
Why I Get Up in the Morning
EIC serves our members and the industry by offering thought leadership, education and a unified voice to support the global events community. We advance the premier credential for the meeting professional, the CMP; EIC provides a vibrant, collaborative platform to address critical issues, such as sustainability, to ensure a thriving events industry.
Proudest Achievement
Raising two incredibly loving, caring, smart, funny and passionate children who strive to give back, lead in their communities and live their values. Professionally, I have been extremely fortunate to be part of some world-class teams; seeing them learn, grow and connect with others in meaningful ways is a blessing and something that I will carry with me always.
Joe D'Alessandro
President and CEO, SF Travel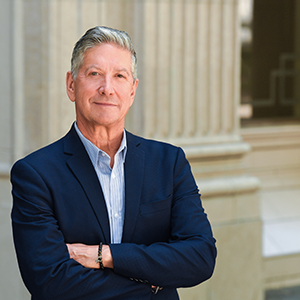 Definition of Hospitality
Welcoming, Committed, Bold
Why I Get Up in the Morning
I believe that a destination marketing organization (DMO) not only has a responsibility to promote the destination, but also to speak up, address and solve problems, and help make the destination a better place for all.
Proudest Achievement
I have helped raise the voice of the hospitality industry on issues that are typically uncomfortable for DMOs in an effort to make the experience of visiting San Francisco more enjoyable for everyone in our most welcoming city. I'm proud that the newly expanded Moscone Center now has the highest LEED score of any new-build convention center in the world. And I'm proud of the city's culinary excellence, with the most Michelin three-star restaurants in America.
Fred Dixon
President and CEO, NYC & Company
Incoming Co-Chair, Meetings Mean Business Coalition
Definition of Hospitality
Authentic, Inclusive, Attentive
Why I Get Up in the Morning
I'm honored to work alongside some of the best convention sales and destination experts in the business at NYC & Company. Through our combined expertise and connections, we offer planners advice, honesty and resources to make planning a meeting, event, convention or incentive trip to the five boroughs a reality.
Proudest Achievement
It has been the highlight of my career to serve as the leader of one of the most respected CVBs in the nation, if not the world, here in New York City. I look forward to continuing in this role, as NYC & Company innovates and inspires planners and groups who "Make It NYC."
John Ehlenfeldt,CDME, CMP
Executive Vice President and Chief Operating Officer, Visit Huntington Beach
2019 International Board of MPI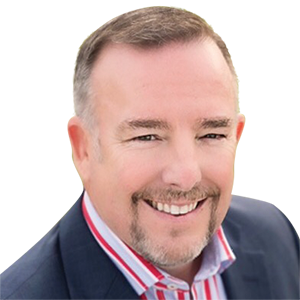 Definition of Hospitality
Inclusion, Smiling, Welcoming
Why I Get Up in the Morning
I approach all aspects of my job and relationships with meeting planners with the mission of providing an environment and destination that encourages all attendees to bring their true authentic selves in every facet of their participation, which creates real inclusion.
Proudest Achievement
My involvement with diversity and inclusion (D&I) within the meetings industry. I obtained my certification in D&I from Cornell University earlier this year and have put best practices to work within my own organization, industry chapters and my international board position with Meeting Professionals International.
Christina Fischer
Director of National Accounts, Atlantis, Paradise Island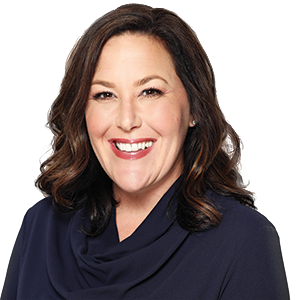 Definition of Hospitality
Welcoming, Generous, Gracious
Why I Get Up in the Morning
Our team partners with our clients, understanding their program and, more importantly, the goals of their program. With that understanding, we tailor an experience that is specific for that client.
Proudest Achievement
I have earned multiple awards throughout my hospitality career, but those don't compare to the daily interactions with the team. Being a person who is trustworthy is an achievement I am most proud of. Atlantis is helping with the hurricane recovery through monetary donations, physical donations and opening our kitchens to chef Jose Andres. By visiting atlantisbahamas.com, you can donate to our hurricane relief fund and help others, too.
Tony Lorenz
CMM, CEO, PRA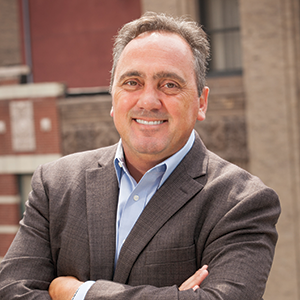 Definition of Hospitality
Experience, Growth, Connection
Why I Get Up in the Morning
PRA delivers experiences that move hearts, minds and businesses forward. We do so through a complex system that is remarkably easy to engage. Planners have significant responsibility and no second chance at a first impression. We execute brand-building ideas to make the most of the experiences we deliver, together.
Proudest Achievement
Life is a series of chapters that results in a story told. My story is the product of so many people who wrote those chapters with me. I am most proud of those enduring relationships I have throughout my life, and the value we have created together.
Nicole Tilzer, MBA
Director, Global Brand Marketing, Hilton Hotels & Resorts and Signia Hilton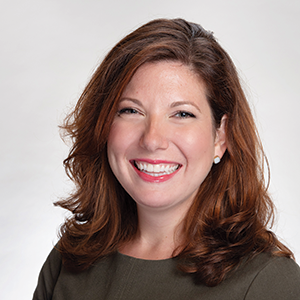 Definition of Hospitality
Welcoming, Expanding, Intuitive
Why I Get Up in the Morning
The most important thing that we do at Hilton for meeting professionals is listen to them. We see ourselves as an extraordinary partner to extraordinary planners. We focus on what we learn from them, as well as what we can do to innovate and delight them and their guests.
Proudest Achievement
My proudest achievement is the team I built as director of destination marketing for New York City. Together—with passion, enthusiasm and a growth mindset—we developed incredible relationships with more than 50 area Hilton hotels and became a reliable source of expertise as they grew their business.