Lydia Bates
Director of Sales and Marketing, Hotel San Luis Obispo
Joyful, Appreciative, Driven
Aha Moment: For me, the aha moment came when I realized that my love for travel, representing a beautiful destination and brand, and my passion for creating memorable experiences could be aligned with the goals of the meetings industry. It was then that I knew this was the field I wanted to pursue. I love the idea of being able to create one-of-a-kind experiences that would not only meet but exceed a guest's expectations. It was also rewarding to see recommendations come to life and know that I had helped make a difference in someone's event. Knowing that I had played a part in making someone's meeting a success was incredibly fulfilling.
What One Thing Made All the Difference? Embracing change. The ability to adapt to change has been the most important factor in my career. When I made the shift to hospitality, I had to identify my strengths and apply them in a new industry. This process of self-reflection and understanding my own skill set was crucial in making a successful transition. Adapting to change continued to help me move into new, more challenging positions which meant I needed to develop new roots at each new role (and destination) that I pursued.  These things have helped me build a foundation for a successful career.
Advice for My Younger Self: The most important piece of advice I can give my younger self is to have a reasonable expectation of success. It is important to set goals that are achievable and to have a realistic understanding of the amount of work required to achieve them.  I would be less critical of myself and my accomplishments.
Next Goal: The Piazza Hospitality brand has seen much success in recent years, and I want to be part of that success by continuing to grow within the brand. I would like to bring Hotel San Luis Obispo to a top-of-mind meetings destination and to advise and support other new projects at fabulous destinations within California. 
Samantha Bauch
Director of Sales & Catering, Spring Creek Ranch, Jackson Hole Wyoming
Embrace the Unknown 
Aha Moment: I love to travel and experience new cultures. I really enjoy helping others do the same and learn the ways of living out West. I also work with couples that are planning their special day, their wedding day. It is very humbling and rewarding to know that you get to be a part of someone else's memorable day, even in a very small way. Planning someone's vacation, meeting, and/or wedding is just my way of bringing some joy and happiness back to someone's life, especially after such a tough few years of Covid. 
What One Thing Made All the Difference? Actually changing careers to Hotel Hospitality and moving out West. I have a Bachelor's degree in marine biology and spent about 8 years working as a veterinary technician. My husband and I picked up our lives in South Florida and moved out to Wyoming in 2019 where I switched career paths and started my journey into the Sales world. I worked as a sales coordinator and three years later I am now the head of three departments. I manage the sales team, catering and events team, and our food and beverage department. Overseeing three departments is challenging but I have always loved a good challenge! 
Advice for My Younger Self: Embrace the Unknown. You can not control everything that comes your way in life so embrace it. Don't let fear stop you from making that change, making that move, starting that new job, or starting that family you have always wanted. Covid has taught me that life is short and unpredictable, so cherish the moments, create the memories, and live it in the best way possible. Help others see the beauty of life and challenge them to stop for a moment and take in everything that life can bring; the good, the bad, and the unknown.
Next Goal: I am currently enrolled in classes to earn my Certified Food and Beverage Executive certification and Certified Hospitality Sales Professional certification. There is always room for improvement and I want to fill myself with enough knowledge to help the next generation succeed. I want to spend the next several years teaching young students and staff members how to essentially replace me one day. I want to help them learn and grow so they can move on to something bigger and better in their career paths. I just had a baby boy, and wanting to create a better future for him and for others is on the top of my list! 
Deborah Borak, CMM, SMMC
Vice President and Team Director, ConferenceDirect
Trust Your Gut
Aha Moment: While obtaining my degree in advertising and public relations, I read an article about meeting planners. The job required being detail oriented, a diligent list maker and the ability to meet deadlines under pressure. Since I was in my senior year of college, I decided to graduate with my intended degree but pursue jobs that would get me one step closer to an exclusive role as a meeting planner. It took me a few years, but I knew I was in the right field when it no longer felt like a job and it was truly my passion.
What One Thing Made All the Difference? That would be marrying someone who has always supported me. Our industry oftentimes requires long hours and lots of travel, which can take a toll on people and their families. Whether I am attending a convention for ten days or leaving a salaried position to become an independent contractor, my husband and our two daughters have always been encouraging and supportive of my career.
Advice for My Younger Self: Don't take everything so personally. Be a duck! Learn to let things roll off your back and don't overanalyze and beat yourself up. If you make a mistake, learn from it and move on. When you lay your head on your pillow each night, remind yourself you did your best that day and that tomorrow is a new day.
Next Goal: I am enrolled in the Customer Experience Certificate Program in the Leeds School of Business at the University of Colorado Boulder. I have always been an advocate of excellent customer service and know obtaining this certification will teach me best practices and sharpen my skills to better interact with my clients.
Jody Brandes, HMCC, CMP, CMM
Title Associate Director, Sales & Leadership Meetings, Gilead Sciences, Inc.
Find Your Passion
Aha Moment: What made me realize that I loved this industry is seeing how those of us in the industry support each other. When I had a meeting in Boston and the Celtics won and all my buses were suddenly unavailable for a group transfer, I called a transportation friend in San Francisco and he was able to get me what I needed within hours. My industry partners have all become friends, which makes the work so much better.
What One Thing Made All the Difference? Get involved in Meeting Professionals International. I fell into this industry, and I can say that almost every job I've had over the last 24 years has come from the MPI job board or a personal connection through someone I met at MPI. Holding leadership positions within the organization allowed me to learn and craft my own leadership style as I grew within my career.
Advice for My Younger Self: When nothing goes right, go left. There will always be highs and lows. If something isn't working, try it another way and learn from your actions.
Next Goal: I put sustainability at the forefront at meetings. We have so much control as meeting professionals to do the right thing and there is SO MUCH we can do that does not need permission. With menu planning, you can replace beef with other proteins. You can work with the hotel to ensure to-go boxes/utensils are compostable or made of recyclable plastic. It all comes down to communication and taking the time to think through ways you can make a difference that your attendees will likely not notice but will definitely appreciate.
Melinda L. Burdette, CMP, CMM, HMCC
Senior Director of Events, Meeting Professionals International 
Live, Love, Laugh
Aha moment: Back in the early 90's, I was asked by our director to lead the planning of the trade show portion of a regional meeting of hospital pharmacy directors. I didn't even really know what a tradeshow entailed but knew that I was up for the task. After meeting with the planning committee, I developed a sales packet, distributed it to pharmaceutical representatives throughout the region and sold more booths than ever. Seeing my first trade show in action and I was hooked!
What One Thing Made All the Difference? Taking leaps!  Whether that is in learning something new or changing careers, it is that leap of faith or confidence or whatever you want to call it that propelled me to where I am now. Was it hard? YES!  Did I question myself sometimes on the decision? Most definitely. However, I would not trade any single leap for the experiences I have gained as a result. 
Advice for My Younger Self: Stay strong and be confident. Sometimes you will not be able to see the forest for the large number of trees in your way.  Move forward anyway.  Forge that path.
Next Goal: I have been at this for some time now, so my next (ultimate) goal is retirement.  In the interim, however, I want to pay it forward to the emerging professionals who will lead the industry that I love on its continued journey by creating opportunities for mentorship that will open doors to the magical world of hospitality.
Lisa Chamberlain, CMP
Group Sales Manager, Naples, Marco Island, Everglades Convention & Visitors Bureau
Count Your Blessings
Aha Moment: Many believe that once you are immersed in the hospitality industry, it becomes challenging to leave it. I loved being a server in high school and college, but my true hospitality career began after graduation with a hotel sales position. I realized early on that I enjoyed my client relationships and being a part of a team that resulted in creating successful events for clients. I transitioned into the CVB/DMO world, which I love and where I have spent the majority of my career. I enjoy promoting each of my destinations by producing unique and creative client events.
What One Thing Made All the Difference? I made a conscious decision to GET INVOLVED, especially in our tourism industry. I earned my CMP designation in 2002. I joined various networking groups and organizations, serving on committees and in leadership roles for MPI and the Florida Society of Association Executives. Through my involvement, I have learned a lot, made lasting friends and strong connections in the hospitality industry. Relationships matter. I whole-heartedly believe this has had the most positive impact on my career. 
Advice for My Younger Self: I've had some challenges and I strive to not worry about things you have no control over. This too shall pass and you'll get through this. Rely on your family and friends. I am a pretty positive person, and try to see the best in all situations. This question relates to my three words listed above – count your blessings.    
Next Goal: The tourism industry provides us with the opportunity to travel to some great places for work, but I'd like to focus on personal travel. I plan to explore unique destinations with friends and family in the near future. Group travel can be so fun and create lasting memories.
Mary Cline
Vice President, National Sales, Wolfgang Puck Catering
Ask More Questions
Aha Moment: I caught the "hospitality bug" in college – what began as a part-time job for a paycheck and free food spawned a lifetime career.  I love the energy and "buzz" of a successful event – whether it is the electricity of minds collaborating, or the audible joy of colleagues gathering from across the world together once a year – it is always inspiring and satisfying to be a part of sparking that joy.
What One Thing Made All the Difference? I raised my hand to take on additional responsibilities….I was "that kid" that always jumped on a new opportunity to learn and reached for the next step/role once it opened up – I still do it now, at every chance. 
 Advice for My Younger Self: No one is coming to save you – figure it out, advocate for yourself, and remember "this too shall pass."  Each hurdle you pass over and through is honing your critical thinking skills and ability to be more agile and nimble, thus making you sharper and stronger.
Next Goal: 2023 is the year I am reaping the achievement of many longtime/lifelong goals, so my next goal is an evaluation of "where it started, how it's going, where do we go from here?"
Growing up, in my wildest dreams, I never thought I would reach an executive leadership role – I am now starting my second year leaning into it.  Each day, week and month I reflect on where I am, balanced against my core missions in life (personally and professionally), and am working toward a next-phase plan for continued growth, improvement and education. I am fortunate to be in a space and place where I am empowered to balance my own learning while mentoring and teaching others, and this will be an integral part of my future direction – stay tuned! 
Gladi Colón, CMP
Complex Director of Event Management & Catering, Caribe Royale Orlando & Buena Vista Suites
 Integrity, Tenacity, Resilience 
Aha Moment: The moment I knew this career was it for me wasn't truly until I was already 10 years in. After being furloughed during the pandemic, I was presented the opportunity I have today and I could not be more grateful for it. The resort, the people, the heart that we bring to work every day – I finally felt home.
What One Thing Made All the Difference? Treating people with kindness and respect in every aspect of my life and career. Trust me when I say, you catch more bees with honey.
 Advice for My Young Self: I would tell my younger self that it's not what happens that matters, it's how you handle it.  When you're young, it's easy to feel like the whole world is crashing when you make a mistake, but failure is human and it's how you learn. There's always room for growth and recovery.
Next Goal: My husband and I set out to visit every state in the country. 28 down, 22 more to go!
Michelle Crespo
President, ACCESS XP, LLC 4
Curious, Resilient, Engaged
Aha moment: My love for the meetings industry began before it became my career. For many years, I was an attendee at annual meetings and incentives. The opportunity to feel connected to my community, share experiences and have an outlet for continued education through in-person meetings had a tremendous impact and inspired my professional growth. When the opportunity presented itself to join the meetings industry, I grabbed it with both hands. I love the energy shared with our clients and attendees as the proverbial curtains are pulled and the excitement revealed – the aha moment solidifying the meetings industry as home. 
What One Thing Made All the Difference? Making the decision to continue my commitment to this industry, despite the unknown following 2020, was a pivotal and significant decision in my career as it was for many of us. It's moments like that which lead us to ask ourselves – what is most important? What drives us and how can we use that to create positive change? We could have either chosen to let the circumstances define us or use it to redefine how we positioned our organization in the industry. ACCESS is stronger today than we were before, and we continue to take the lessons learned and turn them into great opportunities. 
Advice for My Younger Self: Keep perspective. It's about progress and not perfection.Too many times my younger self would have worked to find the "perfect solution", which at times would stall momentum. I've had the greatest successes when I stopped believing there is only one "perfect solution", made a thoughtful decision, spent time with that decision, continued to evaluate the outcomes of that decision, and pivoted to a new solution when appropriate. Experiences shape our perspective and my experiences have not only shaped my own but have also highlighted the importance of understanding others.
Next Goal: My goal is to continue to evolve, both personally and professionally. We've just come out of one of the strongest years the meetings industry has had, and we are now in a moment where we have begun to catch up to the speed in which the industry rebounded. We bring forward the best practices with a new perspective, we are innovating both internally and within the meetings space and we have evolved with the changes our industry has seen. While evolving, we will continue with what makes ACCESS, ACCESS – to provide creative solutions, coast to coast, at a level of service unmatched with the purpose of inspiring people through shared experiences.
Karin Davis
Vice President of Sales, The Venetian Resort 
Optimistic, Determined, Thoughtful 
Aha Moment: Initially I thought of my peers and customers that I interacted with as business relationships. Over time, I realized the value of relationships and I now have family, friends and partners in the meetings industry that continue to grow stronger as the years progress. I enjoy helping customers create amazing events and I am excited to come to work every day. 
What One Thing Made All the Difference? Remaining with The Venetian Resort over the last 15 years has made the biggest difference in my career. I found a home where I have mentors, I am able to develop others and be supported. I have a network of contacts who I can rely on to learn from and guide me. 
Advice for My Younger Self: Business is cyclical, over tough times deepen your relationships, be empathetic and recognize we are all in this together. Use the tough times to build resilience, reflect and come though the other side a better stronger person.
Next Goal: The next goal I am pursuing is related to my family. I have two teenagers who will soon head off to college and on their own. My priority is to enjoy the remaining time I have with my kids and help support them in the next chapter of their lives.
Angele du Passage, CMP
Partner, Co-Owner, Cypress Planning Group
Tenacious, Nurturing, Passionate
Aha Moment: From a very early age, I felt called to the service industry. I started working at Café du Monde at age 15, and later on followed my joy for human connection and interaction to pursue a degree in Hospitality and Tourism Management. Eventually, I found myself within the hotel and hospitality field, and my love for sales and meetings grew from there – and I've never looked back. When you live in a city like New Orleans, it's hard not to feel called to the hospitality community. I think in a way, this industry has always been my home.
What One Thing Made All the Difference? Having been in the hospitality industry for over 30 years, I've had the privilege to serve in varying roles, and that has made all the difference. Having "boots on the ground" gave me a front row seat to understand the many moving parts of hotels and meetings. These opportunities led me to a position where I was in front of decision-makers and influencers determining whether to bring their convention, board meeting, conference, you name it – to my city and hotel, and there's a great responsibility with that. I've had the opportunity to see the industry from many viewpoints and perspectives, and this has allowed me to truly understand my purpose.
 Advice for My Younger Self: This too shall pass. Good and bad, you have to take each event in your life and use it as a learning opportunity. As good as it's going, it may not stay that way, and as bad as it's going, it's going to get better. Stay with the process. Learn from the tough times and mistakes and grow from them. And, you really are a strong woman – you got this.
Next Goal: I'm already in the process – the goal I'm currently pursuing is building a successful company that leaves a legacy in the hospitality industry and inspires and affirms women in the industry. We want to build and grow an organization that people want to work for and with. Beyond this, I want to use my experience, education and knowledge of the industry to mentor and inspire others.
Michelle Flippo
Operations & Sales Manager, Visit Oxnard
Flexible, Loyal, Resilient
Aha Moment: I would have to say my Aha moment where I felt I found a home in the meetings industry would have to be my first meetings show. The energy in the room as the suppliers and destinations pitched their businesses to potential planners was exhilarating. The dedication that so many planners have to make their customer's event a success was enlightening. Also, being new to the sales side of the meetings industry at the time, the welcome I received from all made me sure I was doing the right thing at the right time for the right organization.
What One Thing Made All the Difference? The one thing I did that made a difference in my career was to look for ways to make whatever team I was working with successful. I would use my strengths but also learn what I could to make the task at hand easier for everyone. I made friends with as many people as possible to help the process easier for all involved. I listened for opportunities to make my teammates' jobs easier and make sure the project was successful so that we looked good as a team so we could all accomplish hard things together. 
Advice for My Younger Self: The advice I would give my younger self is to enjoy what you do and the people you work with. Look for ways to make yourself valuable to the organization and never tire of expanding your knowledge base and types of experiences. Keep on swimming because you never know when your dream job will just fall in your lap.
Next Goal: The next goal I am pursuing is to make Oxnard a "household" name in the destination industry. As a smaller destination, I get blank stares when I mention that I work for Visit Oxnard. Because of the current team that we have in place, that is changing and my goal is to see recognition and excitement on people's faces when I say I work for Visit Oxnard. I want them to be able to acknowledge all we have to offer and to experience it for themselves because of the great work our team has done.  
Amanda Fox, CMP
Director of Event Services, Visit Rochester
Optimistic, Tenacious, Motivated
Aha Moment: I first learned of the hospitality industry as a career option while on a college visit. As soon as I learned more about the program, I knew this was a career I could see myself in. After school, I was lucky enough to start my career in the tourism industry and began working in event services. I was immediately passionate about events and ever since I began servicing and working with a number of clients and different conventions and events, I can't imagine myself doing anything else. I love the space that exists for creative servicing and have enjoyed navigating the waters of the industry as it continues to change.
What One Thing Made All the Difference? The best lesson I learned in my career that has allowed me to continue to grow is seeing everything as an opportunity. Whether it be getting to know a colleague in the industry, dealing with difficult situations, taking ownership of new projects or tasks, or taking chances on career paths you may not have originally seen for yourself, there is always something to learn and grow from. With this optimistic view on situations, I have already been able to learn an incredible amount in a short period of time over my 10 year career.
Advice for My Younger Self: The advice I have for my younger self when she encounters tough times and for anyone looking to start and grow his or her career in the industry is, continue to persevere.  Every goal you have is achievable if you just keep your head up and push on.
Next Goal: I have a continuous goal to grow myself personally and professionally as a leader.  I strive to better service the events I am working on each year and am currently working to achieve my CDME(Certified Destination Management Executive) credential through Destinations International, the tourism industry's highest individual educational achievement.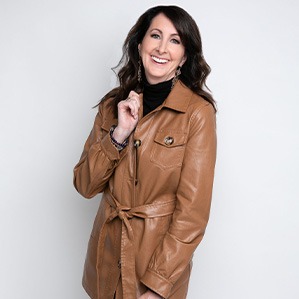 Kelly Gleeson Smith
Vice President of Sales, Caesars Entertainment 
Never Stop Learning
Aha Moment: I knew this was the industry for me when I saw all the good that comes from meetings. Medical meetings finding cures for diseases, educational meetings helping people advance and better themselves and our planet and technology literally changing the world before our eyes. That's pretty incredible when you think about it.
What One Thing Made All the Difference? I was willing to do jobs that no one else would do. I didn't realize at the time that leadership was watching and it paid off with opportunities that I believe would not have been available otherwise.
Advice for My Younger Self: Admit when you messed up, learn from it and don't repeat your mistakes.  We all make mistakes, it's how you move forward that matters.
Next Goal: Personally, I have a big birthday this year and my goal is to write a letter to all of the people that have helped me throughout my life to become the person I am today. It's a year of gratitude! 
Jacqueline Ann Goldy, CIS, CITP
Vice President Strategic Accounts, MGM Resorts International
Thoughtful, Genuine, Purposeful 
Aha Moment: Growing up, my home was and still is, a safe place surrounded by those who love and nurture. My Mother's mantra "Our family is a circle of love. With every birth and every union, the circle grows. Every joy shared adds more love. Every crisis faced together makes the circle stronger."
As a young girl, I watched and admired my mother in her success in the hotel industry, and I was forever inspired. My "aha" moment was the realization that the hospitality industry was also my "home" with an ever-widening extension of family and friends on every continent.
What One Thing Made All the Difference? I never limited myself when opportunities were presented to me.  I took the move, the promotion, and the new city with anticipation and excitement.  As a result, for over 35 years, I have had an exciting, fulfilling, and successful career. Strong relationships are essential to success in sales and, I was humbled when one of my long-time customers said, "not only do you do amazing things for MGM Resorts, but you have also established your own personal brand over the past three decades!"
Advice for My Younger Self: Remember to capitalize on your strengths. Always have a plan B, C and D. Treat others the way you would like to be treated.  Understand that you have support from family and friends and accept it graciously. Rise above matters when you should. Focus on all the positives in life and love. Cherish each day and live life to the fullest!
Next Goal: My plan is to continue making an impact in, and giving back to, the Hospitality industry as I lead others to help them find their way.  I will continue mentorships with MGM Resorts, Women in Hospitality and young up and coming leaders. I will also stay actively involved in organizations outside of Hospitality for my personal and professional growth. As I have done throughout my career, I will stay active in volunteer organizations as I focus on work/life balance to "work hard and play hard!"
Yolanda Gonzalez, DMCP
National Sales Director, Discover Puerto Rico
Heart, Corazon (heart in Spanish), Grace
Aha Moment: Seeing a binder full of papers, diagrams, tabs, menus, resumes, contact names come to life. Events made/make me feel empowered to impact people's lives positively. Collaborating with vendors who wanted to surprise and delight the same way I wanted too, and they had different ideas that added to my ideas. The rush of the hours just prior to an event when all the conversations and written plans will finally come together. Looking out for the wonder in attendee's faces when they first walked into the space and seeing your creation. Receiving the blessing of a thank you. Planning meetings is priceless.
What One Thing Made All the Difference? What I did consistently was always say, "yes." Even if I was afraid, I said yes. When asked to clean rooms because there was a large group checking in, I recall, the fun I had getting to know the housekeepers, sorting room amenities, delivering customized gifts to attendee rooms correctly was challenging and not part of my job that day. I never said, "That is not my job." Owning requests until the end with a "Yes, I'll take care of that." Saying yes to preparing last minute presentations to earn the business, stressing over the limited time I had to customize, so I said less about myself and found out more about them.
Advice for My Younger Self: Go run a marathon! Preparing to run a marathon and accomplishing it, gave me the mental stamina to withstand the "little things" that build up to destroy momentum. It taught me how to breathe and listen to my rhythms. A marathon taught me patience. I couldn't move any faster than my legs could take me, but it was those very legs that took me to the finish line so I had to be patient with them. Depleted by physical stress, running long distances showed me how to switch gears into mental stamina, self-control, so I could complete the task. I had to remove the emotional stress from the task, a great lesson for future complex situations. It gave me enormous confidence that I didn't have when I was younger.
Next Goal: Obtaining my Masters in Tourism, Events and Hospitality (MTH) from George Washington University with an awarded 30% scholarship! Forever restrained from going back to school because of timing, finances and other responsibilities, I finally started this Spring (after 30+ years) with the journey of my Second Act. Teaching has been my sales style from the beginning. Learning is my peaceful time and teaching is my rewarding time. My second act might also be Policy Changes on a National Level, it's another avenue I might pursue. But first, I need to finish that degree before I am 60.
Annette Gregg, CMM, MBA
CEO, The Society for Incentive Travel Excellence
Authentic, Abundance, Curiosity 
Aha Moment: My first job in the industry was selling exhibit space for Food Marketing Institute in 1995. I didn't fully grasp the complexity of the show (1200 exhibits, 36,000 people) until I worked the show for the first time in McCormick Place. Watching the move in, set up, show dates, and tear down all just blew me away. I loved seeing the variety of booth activations – from Stevie Wonder performing to new products like Coke Zero being launched, I was drawn to the energy and creativity. From that job, I never looked back and continued to explore other sectors in our industry like planning for agencies, associations, and corporations as well as working for DMOs, a convention center and DMC.
What One Thing Made All the Difference? When I look back at the first 10 years of my career, I was fortunate enough to have wonderful bosses – all female. They showed me how to lead with head and heart. They were strong yet caring, strategic yet detailed, brave and authentic. They gave me the confidence to grow professionally while still being a committed wife and mother. I was given opportunities that challenged me, and they stayed with me along the journey. These women modeled for me how I wanted to lead and how to share their expertise to truly mentor their teams. I still count many of them as friends and mentors today.
Advice for My Younger Self: Like many women, I've struggled with wanting acceptance and wanting to be liked. Looking back, I've spent an enormous amount of energy and time worrying about others' opinions and tying it to my feelings of self-worth. While I still believe that being kind and likable can be important, I've found it's much more important to ground myself outside of others' perceptions of me. I have my worth foundationally connected to my faith, family, friends and the person I've become. It's gratifying to have come to that place and that tethers me when I'm weathering tough times.
Next Goal: Professionally, I'm thrilled to be the CEO of SITE. It's my goal to continue fortifying this community and setting it up for long-term sustainability, building on its successful last 50 years. On a larger scale, I'm motivated to help position the business events industry for the next generation. My son is a recent college graduate and seeing my industry through his eyes has been enlightening. There's a lot of opportunity for us to better explain the diversity of roles in our industry and why this is such a wonderful career path. I am having conversations with other industry leaders how we can better partner to show a more compelling united front to that next generation.
Katie Grice,
CMP, MBA
Vice President of Sales, Boyne Resorts
Integrity, Inclusion, Service
Aha Moment: I recall an early morning check in on a general session of a large conference that I booked as a sales manager. I was exhausted from wrapping a site-visit the previous evening. The prospects would bring high-end vehicles and celebrities to the very same room I was checking in on. The lecture that morning was research on a medical breakthrough and I remember thinking, if only these conference center walls could talk. I felt pride in playing a small role in the ideas presented, connections made and celebrations that have taken place in this room. It was inspiring.
What One Thing Made All the Difference? Being coachable, and more importantly, asking to be coached. Our industry is complex and dynamic and I quickly recognized the importance of building rapport and connections. I've been fortunate to have mentors inside and outside our industry who have inspired and challenged me. This guidance has been a valuable gift to my career that I work to repay to future leaders.
Advice for My Younger Self: We can't avoid tough times, and it's important to identify when they are outside of your control. Whether it's a personal disappointment, an economic downturn, a global pandemic, priorities changing, or being held accountable for a mistake made, I'd remind myself that it's okay to feel the anguish of tough times. I'd also remind myself of the opportunity to become resilient. Resilience allows for creativity, prioritizing values, and building connections by asking for help to lift the burden.
Next Goal: I'm energized by a new sales onboarding/development initiative. Through feedback and proof of concept research, I'm working on a comprehensive plan that provides development opportunities for our sales teams regardless of tenure within the company. I know through personal experience of how having the right tools and training ultimately improves the guest and sales manager experience. We all owe it to our teams to facilitate endless potential.  
Alice Harrington-Caravello
Vice President, Account Sales & National Group Sales, Marriott International
Passionate, Bold, Tenacious
Aha Moment: Like many young adults graduating college, I was not sure what I wanted to do with my life. I started working in a hotel as international sales coordinator and I absolutely fell in love with hospitality. I like to say hospitality found me! This industry is all about discovering human connection. We create memorable experiences for our customers and guests that will be forever part of their story. Travel exposes us to different cultures and allows us to embrace and celebrate both our similarities and our differences, which has shifted my mindset and outlook on life. 
What One Thing Made All the Difference? A pivotal point in my career was when the small hotel company I was working for was acquired by Starwood Hotels. I decided to stay with the hotel which led to an opportunity to work with W Hotels. Being part of a bold brand like W was invigorating, fun and launched my career. Fast forward to almost twenty years later, Marriott acquired Starwood and significant change was again in my future. I was honored to take on the role to launch the Account Sales Organization for Marriott, which has been the most rewarding experience of my career to date.
Advice for My Younger Self: There is a quote by Gina Milicia that I keep top of mind each day, "A comfort zone is a wonderful place, but nothing ever grows there." You need to step outside your comfort zone and challenge yourself every day. Be open minded, embrace adventures as they come and share meaningful experiences with those you love. I believe we have a responsibility to help lift each other up, and to try and make this world better than how we found it. The Meeting and Event industry has a great ability to ignite the passion of connecting people while helping the greater good.
Next Goal: As the meetings and events landscape becomes more dynamic, there is a need to focus on improving the sourcing and contracting process for planners, especially those booking smaller meetings. Working with our sales teams to leverage Marriott's direct integration with GroupSync (Marriott's online instant booking for group guest rooms and meeting space through GroupSync in the U.S. & Canada) is a current focus area. I am excited about this new offering, as it gives our group customers what they have told us they are looking for – a much more seamless and efficient booking experience.
Megan Hemming
Professional Development Director, California Special Districts Association
Always Be Kind
Aha Moment: Not really an aha but a realization that built over time for me – My father was on the board of an association when I was growing up and he thought I'd really enjoy a career getting to utilize my organization and planning skills. I planned events for organizations in college and continued from there. When friends from college hear that I'm in the events industry now – literally no one is surprised!
What One Thing Made All the Difference? I learned to embrace being myself. Being myself enabled me to tap into my creative side and come up with innovative programs and solutions. I'm not afraid to show my enthusiasm and I think people appreciate that.
Advice for My Younger Self: Show yourself the same compassion and kindness you would show anyone else.
Next Goal: I'm enjoying serving on our local Society of Association Executives/Professionals (CalSAE) and hope to advance in my board position to continue to contribute to the association community. 
Cathy Jones
Owner/CEO, Shamrock Innovations
Integrity, Adventurer, Discoverer
Aha Moment: My AHA moment would be when I was in high school in New Jersey. You might say I was born and raised in the hospitality industry.  My mother worked for a cruise line, was a former flight attendant and eventually taught travel at a local university. My father owned a restaurant.  I was a senior and studying stenography and planning to continue towards a career as a court stenographer. As my mom and I visited various colleges and researched various careers, she steered me in a different direction. I now believe my late mom was being kind as she already knew my true strengths. When I finally thought it through (if you know me you will understand) I could not see myself sitting in a court without TALKING. I soon realized I belonged in hotel management. That was it. I found my career path and never looked back! I am continuing to build the legacy my late mother started.
What One Thing Made All the Difference? During my career I was blessed to have had many leadership roles, but there is nothing better than running your own company. I opened the doors in 2018, and our industry was experiencing some hard times, due to Covid. Now,  here we are, bigger and better than ever. One of my goals is to encourage other women to take the leap and become independent. My business model encourages empowerment to take charge of your own destiny. I call it the "Golden Girls Goal", we can continue to work at what we love and still enjoy our lives! I want to share my experience and wisdom, to hopefully encourage our future hospitality leaders. This is why I mentor young people that are going to school for hospitality. To sum it all up, I want to encourage the elder members to preserve our legacy by helping mentor the future generation to become successful industry leaders.
Advice for My Younger Self: Never give up and never let anyone tell you that you cannot do something. Problems are the biggest blessings, we all learn from them.  Don't be afraid to ask for help and build a network of professions that work together. Network,  network, network. You never know when you will also need help, so give freely. I think we can all agree that economically, 2020 and 2021 were among the toughest years in our industry. But because we are hospitality strong we made it through together! Be there for others, you never know what they are going through and it will come back to you. Always give without expecting anything in return. My faith leads me to believe that if He takes you to it, He will bring you through it.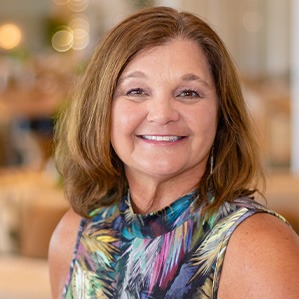 Kathi Kelly
Senior Group Sales East Coast, Turtle Bay Resort
Enjoy the Ride! 
Aha Moment: My father was an Executive with Eastern Air Lines. As the youngest child I was able to travel with my parents extensively and was bitten by the hospitality bug at an early age.  I decided that while the airlines were amazing, the resort world is where I wanted to be.
What One Thing Made All the Difference? I started learning operations by opening a resort as Front Desk Manager, then did a stint in Housekeeping, then moved to Reservations Manager, then some time with a DMC before making the move into hotel sales. From being on the front lines, I understood the process and how what we sell affects operations.
Advice for My Younger Self: When things go sideways, my mantra has always been "This Too Shall Pass". Sometimes it takes a minute to realize every hurdle is either achievable – or not – and it is okay if you don't always get it, or even ever get to the goal. Just try your best and examine the situation. Try not to get too twisted. Although I don't always stay untwisted!
Next Goal: My husband and I just bought a boat last week. I will be taking boating operation and safety classes this week! Then I need to convince my husband we should name the boat "Enjoy The Ride!"
Courtney Lohmann, CMP, DEI in the Workplace Certification from USF
Senior Director, Corporate Social Responsibility, PRA
Curiosity, Discovery, Adventurous 
Aha Moment: It was in college. I had been planning events and activities my whole life up until that point and didn't know there was a career that I could actually pursue. I think I was 20 at the time. And it has been a joy ever since. Stepping into that major was exciting and then discovering all the avenues the events world offered was exciting. I was about seven years into my career when I made my way into the corporate meeting space. I loved all the varied elements of these meetings and how education played a role. Then in 2014 I found my ultimate purpose through sustainable event planning. It's been a continuous evolution. But it's all rooted in being a part of creating memorable experiences for others. 
What One Thing Made All the Difference? Continuous curiosity. I have never stopped finding new things to discover. This industry is full of new opportunities and new approaches. I have always asked "why?" and "what is the purpose?" These things have kept me on a path of seeking the next evolution. How can we continue to lead and create new and better experiences? How can we create better ways to care for our attendees and care for our communities where our events take place? This is a career that allows for the space to drive into new ideas. I have always fully embraced that and continue to pursue my passion for sustainable and social impact through this industry.    
Advice for My Younger Self: Never stop looking forward. This is an industry that requires us to continuously change. Learning from what we've done is important, but we can't dwell. We need to look forward and continue to discover what more we can do. There are times where we tend to get "stuck" in what we've always done. When we look forward and continue to explore, we continue to create and drive new experiences and elevate our attendees' impact. 
Next Goal: Our industry as a whole can have a profoundly positive impact on the communities where the events take place. I want to see us really lean into the possibilities of that impact. To really engage with the local communities and create experiences and events that don't feel cookie cutter but feel unique and memorable while also positively lifting up the local community.  I want to engage planners and communities more. I want them to see the power of each other through these meetings and events and how that power can be used to change communities for the better.  And of course, I want to continue the drive towards more sustainable and regenerative practices. We need to be an industry that sets a positive example for all when it comes to taking care of our planet and our people.       
Michele Maynard MacArthur, MCHC, CHC
Founder & CEO, MacArthur Accommodations
Embrace, Resilience, Integrity
Aha Moment: My AHA moment was after graduating from high school. I attended a community college in my hometown and later moved to Dallas to obtain a "Real Job". In 1987, I began working at Marriott as a Catering Assistant while also working part-time as a Maitre'D at Benihana's to supplement my income. It was then I was struck with the hospitality and meetings industry bug. I saw this as a home and how it is truly embedded into my DNA. Marriott offered me so many opportunities, one of which allowed me to further my education under their Tuition Reimbursement Program. I am forever grateful!
What One Thing Made All the Difference? The one thing I did that made all the difference in my career was never giving up. Learning to overcome real life hard obstacles and transforming from survivor to thriver of a neuromuscular disorder. The appreciation I was able to acquire in customer service and retention, allowed me to climb the ladder becoming a "go-to" in the industry despite many limitations and unique differing abilities. My purpose, passion, why is to "Make A Difference" being a voice for those who do not have and helping guide hospitality executives through a positive process for change while improving their own health & well-being.
 Advice for My Younger Self: The advice I have for my younger self when she encounters tough times is it's okay to be different. "I can do all things through Christ Who Strengthens Me." It's not necessary to try so hard to "fit in" being like everyone else. Embrace your differences and limitations with resilience, integrity, grace, compassion and forgiving those who do not treat you kindly nor understand your challenges. Rise above the adversities you will encounter to "Make A Difference" with love and humility. Focus on your strengths, your God Gifted talents and what makes you stand out to others instead of your weaknesses. Never stop learning!
 Next Goal: The next goal I am pursuing as a Hospitality Health & Wellness Strategist is to become a National Board Certified Health & Wellness Coach while furthering my education and growing the company into multiple entities. The Hospitality side will continue in Groups, Meetings, Events, Entertainment, & Travel to top luxury wellness destinations all over the world. The Health & Wellness side transforms focus to guiding executives, entrepreneurs, retirees through a positive process for change with a L.E.A.N. (Lifestyle, Exercise, Attitude, Nutrition) Holistic Healing approach from the inside out. Our Services include wellness retreats, wellness workshops, executive coaching and consulting and a wellness center.
Trish McClean
Chief Marketing Officer, Visit Baltimore
Atomic, Curious, Motivated
Ah Moment: My "Aha" moment came when I first joined Visit Baltimore after having left the extremely competitive world of advertising agencies. Though the meetings industry is also competitive, there is a shared love of place and travel as something that enriches the soul and encourages personal growth. With that in mind, we try to highlight what people can learn from a visit to Baltimore so that the experience here is additive to what they may gain somewhere else. Where you can feel the culture and weave it into attendee experiences through performances, artist collaborations, food, music, history and more. 
What One Thing Made All the Difference? I realized early that if you want people to champion an outcome, you need to bring them to the table. One of my first challenges at Visit Baltimore was to revolutionize our brand and make it something the entire city would embrace. Rather than doing that in a vacuum, we assembled a vast group of stakeholders to gather input. The result was a 2 brand and campaign that we socialized back with stakeholders so that when it was launched, everyone was invested in its success. Taking the steps to listen and truly collaborate has smoothed the process of countless projects since.
Advice for My Younger Self: Tough times are inevitable, but they don't have to stop your forward progress. My advice to my younger self would be, when you feel like you've hit a roadblock, try a different way around. It touches on the definition of insanity often attributed to Albert Einstein: You can't do the same thing over and over again and expect a different result. If you're not moving forward with the processes, relationships, skills, habits, etc. that you have now, you may need to change or enhance those things in order to get over your current and even your future obstacles. 
Next Goal: With many challenges in our world today, we're directing our people-first culture toward employee mental wellness with a goal of ensuring everyone has the mental capacity and strength to take care of themselves and their families in order to also bring their best to work. Spurred by a Fast Company article on the link between work and health, we have committed to creating an environment where people can thrive. In addition to typical benefits and social opportunities, we are incorporating wellness coaching, creating interest-based communities and more, while modeling respect and our shared values of mindfulness, collaboration, adaptability and diversity.
Juanita Metzler, CMP, CGMP, SEPC
Senior Director, Conventions, Eugene, Cascades & Coast
Zestful, Generous, Purposeful
Aha Moment: The meetings industry became my home in the late 1990s after planning and orchestrating my first statewide event. The energy, enthusiasm and momentum that I experienced was truly a defining moment. If I could be the answer to someone's need for that day, then I had found my calling. Building a home requires a good foundation, a plan, backup options and a willingness to put your heart and soul into it. That's the meeting industry for me.
What One Thing Made All the Difference? I strive to be a lifelong learner and a participant, not an observer in life. If I can continue to listen, observe, ask questions and learn then I am a better human. This enables me to be able to share with and assist others.  One of the mottos that I live by is: "We have two hands. One to help ourselves and one to help others," by Audrey Hepburn.
Advice to My Younger Self: Know you are tougher, braver and stronger than you realize. Don't be afraid to take that first step when you can't see the path. You can balance work, family and life by being creative and willing to accept help. Forgive yourself and others, daily. Pay it forward whenever you can. Hold to your faith while keeping your heart open to listen, learn and love. Look for quality over quantity, you deserve it and so do those around you. You will be thrilled with the ride your life is taking, so enjoy each step and moment.
Next Goal: One of my goals in life is to be a continual learner. I just completed the EIC Sustainable Events Professional Certification, and I am so excited to be able to share this with others. If we can learn to make small daily changes in our life and to enjoy them then our habits become positive influences. I am challenging myself to fly with carry-on luggage whenever possible (did I mention that I LOVE shoes) to help reduce the carbon footprint I create. And I signed up to earn my CGMP in February 2023. I love learning!
Sally Noona, CMP
Director of Convention Sales & Marketing, Virginia Beach Convention & Visitors Bureau
Open, Welcoming and Committed
Aha Moment: I fell into this industry backwards and had no idea what a CVB was! During my college years at UVA, I gave prospective tours to students for free. When I conducted my first site visit, I attended my first annual industry trade show for the CVB, and it was definitely an "aha" moment! "You mean I get paid to make sure my clients have a great experience and fall in love with my destination? Count me in!" And I have never looked back! Being that destination curator/ambassador for each unique organization on behalf of my city is such an honor/rush for each side of the business I serve.
What One Thing Made All the Difference? Finding great mentors has made a huge difference in my career. I was blessed in that these mentors taught me early on that listening is more magical than having all the answers. Asking great questions and trying to speak last will provide you with incredible insights for ALL involved. I also made the choice long ago to find a career that allows me to serve with joyful passion while creating partnerships that make a difference not only in the lives of those buying my product but also in the lives of those providing the service of those products.
Advice for My Younger Self: Adversity coupled with  truth, perseverance and patience allows for growth and resilience. Equally important is to have grace – not only for yourself but for others. Nobody is perfect and hopefully together we can learn, grow and win!
Next Goal: Such a great question! Currently, my team is gearing up to host Smart Meetings' National event in Virginia Beach this Spring! We look forward to showcasing the newest compendium of hotels in our coastal resort! Bring it to the Beach!  Looking forward to serving you! Past that, I am a firm believer in life-long learning and that you must learn something new every day. "When you're green you grow; and when you're ripe, you die." So never stop learning by being open, welcoming to new ideas and committed to making a difference for all involved in your areas of influence!
Ainsley C. Onstott, CMP, DMCP, DES
Senior Vice President, Global Operations, CSI DMC
Community, Trust, Inspire
Aha Moment: Entering college, I was in a 6-year doctoral program for Physical Therapy. After 3 years of volunteering with the student activities board and running events and concerts, I decided to change my major heading in my senior year after a Rhianna concert I planned for homecoming. At graduation, I was recognized by the University president for my leadership and service to the community. This year, more than 15 years later, Rhianna is performing at the Super Bowl. This has made my event career come full circle. At the moment, it was a huge decision, but I love my event community and have never looked back!
What One Thing Made All the Difference? While we all know what happened in March 2020, I made the difficult decision to stay in events and risk a very unknown future. I developed virtual programming that immersed attendees in destinations remotely with tangible items to supplement their experiences.  From singing along in a private Keith Urban concert to learning to Hula and Helicopter rides in Maui, I was able to create unique attendee experiences in lieu of fully canceling a program or incentive. These creative ideas were recognized by our leadership, and in 2022 I was promoted to be the youngest Senior Vice President in the company. 
Advice for My Younger Self: "Be Where Your Feet Are." Nobody is exactly where they thought they would be in 10 years, 10 years ago.  Enjoy every moment. Work hard and don't be afraid to advocate for yourself. Sometimes you have to "toot your own horn" or nobody is going to toot it for you! I was lucky to have some amazing mentors and family who encouraged me to work hard and always believe in myself. 
Next Goal: I was recently promoted to Senior Vice President, Global Operations where I oversee Event Management company wide. My goal is to create more automated processes and build tools to support the team in productivity, so we can continue to produce exceptional experiences for our clients while taking care of ourselves and our families with better work-life balance. Our team is constantly saying how grateful they are to work for us, and I want CSI DMC to continue to be the best place to work for everyone across the company and the globe!
Mary Patchin, CDME
Vice President of Sales, Chicago Southland Convention and Visitors Bureau
Optimistic, Caring, Thoughtful
Aha Moment: I came to see the meetings industry as my home when I started with the Chicago Southland CVB as a Sales Executive in 1999 after graduating from Purdue University Northwest with a bachelor's degree in Restaurant, Hotel, Institutional, and Tourism Management.  I have wanted to work for a CVB since I was 16 years old. I was the teenager who called all of the 1-800 numbers for CVBs and State Tourism Offices requesting information – all because I had a love to travel and seeing what exciting things destinations offered!
What One Thing Made All the Difference? The one thing that made a difference in my career was enrolling and completing the Certified Destination Management Executive program with Destinations International.This program provided me with a wonderful opportunity to learn more about the DMO world – everything from advocacy to destination management, along with networking with my peers from around the country. I am extremely thankful that our President & CEO, along with our Executive Vice President, encouraged me to pursue this prestigious designation in the DMO world.
Advice to My Younger Self: My advice to my younger self would be to take one day at a time, no more, no less. Focusing on the present is what matters – reliving the past and worrying about the future are two things that we cannot change nor control. However, focusing our energy on the present is where we can make the difference. Also, remembering that kindness in this industry is so incredibly important (no matter the circumstance). The hospitality industry is for the people by the people – nothing inspires more than kindness!
Next Goal: My next goal would be to continue my career here at the Chicago Southland CVB. I look forward to what the future holds for the tourism industry!  Growing and adapting with those future changes will only help us to market and sell the Chicago Southland Region (Chicago's 62 South & Southwest Suburbs) to visitors and groups alike.
Zena Phillips, MBA, CMP
Senior Director, Sales Operations, Americas, Hilton
Fueled by Purpose
Aha Moment: When I planned my very first meeting in the late 1990s and had so much fun doing it! I loved being in charge of creating memorable experiences. I was later reminded of how much I love the meetings industry when I had the opportunity to co-lead the development and execution of Hilton's EventReady global program at the height of the pandemic. Despite being a time of great uncertainty, the entire industry united to solve for safe, responsible meetings and events.
What One Thing Made All the Difference? I found mentors who were willing to invest their time in me. At each stage of my career, I have sought out mentors who possess the skills and traits that I aspired to acquire. I surrounded myself with these individuals who made me better by giving me constructive feedback, which I always consider to be such a gift. I'm grateful to all my mentors – past and present – for challenging me to be my best self. A big shout out to my current mentor who encourages me to be intentional, humble, hungry and smart.
Advice for My Younger Self: For some context, I'm originally from Canada and grew up in a hockey family. As Wayne Gretzky famously said, "you miss 100% of the shots you don't take". So to my younger self, don't be afraid of trying and failing – take the calculated risks. At the very least, you will learn some valuable lessons from your mistakes.
Next Goal: I've taken a 2-year break from most of my volunteer work and industry involvement while I obtained my Professional MBA from the University of Florida. I'm ready and eager to get back to being an actively involved member of the meetings community. Also, freshly equipped with some new skills and with more free time on my hands, I'm currently pondering ways to innovate our industry. I'm grateful to work for an amazing company that encourages thought leadership across all levels of the organization.
Mindi Premo
Executive Director of Sales, JW Marriott Turnberry 
Gratitude, Courage, Respect
Aha moment: Having the opportunity to work with the best of the best in hospitality in my career,  I remember watching my fearless leaders either take the stage as a keynote at a conference or network a room at a trade show or event and thinking to myself, I can do that!  And I WANT to do that!  I want to help people connect with other people! I want to be in an environment where I can bring people together. Where my sole job is to share experiences, stories and ideas that will then be passed on to another conversation with another group of people to share, and another and another – and then watch what opportunities, business ventures or new capabilities unfold and fantastic life memories are made.
What One Thing Made All the Difference? Taking an incredible opportunity with an amazing entertainment and hospitality company that not only provided me tremendous resources and amazing experiences, but also surrounded me with the strongest, smartest and most innovative leaders who empowered me, believed in me and pushed me to accept nothing less than excellence as the bare minimum. That single handedly made me hustle and work hard to be better every single day.
Advice for My Younger Self: I would tell myself to write this mantra on my bathroom mirror in bright red lipstick and read it out loud every single day – my favorite quote from Winnie The Pooh –  "Always remember, you are braver than you believe, stronger than you seem and smarter than you think. Now go out and show them how it's done!"
Next Goal: I have started to pursue continuing education to eventually have an opportunity to teach hospitality at a college level. I feel with all the changes we have seen over the past few years, there is a chance the desire to pursue a career in hospitality is growing dim and I want to reignite the flame. 
Naz Sabripour, CEM, CVP
Executive Director, Pasadena Convention Center
Authenticity, Empathy, Integrity 
Aha Moment: I was working part-time at a radio station in college with the hope that it would open doors to a career in the entertainment industry. While working at the radio station, I heard about an Event Manager position at the George R. Brown Convention Center. I applied and got the position! At that time, I didn't know this industry existed – I was simply ecstatic that I was offered a full-time job out of college. A few weeks into the job, a lightbulb went off (my Oprah Aha moment) and it became apparent to me that I enjoyed being an Event Manager. I was enjoying work, having fun and I wanted to learn as much as possible about all aspects of venue management. 
What One Thing Made All the Difference? I was open to pursuing opportunities that are a bit outside of my comfort zone. Having an open mind leads to open doors that you might have never thought would be possible. Reflecting on my career and professional growth, I have realized that taking calculated risks and being confident and fearless were essential traits not only for career advancement, but in life as well. Additionally, having an open mind towards new opportunities as well as different points of views. Engaging people with different points of view leads to meaningful and impactful discussions and consultations where common ground can be achieved.
Advice for My Younger Self: To not lose focus and keep your eyes on the prize. Self-doubt and questioning your skills are distractions that can quickly overcome your ability to persevere and push through to get the job done. Had I known how to quiet those distractions and remain steadfast and calm, those tough times would have been easier to address. However, those tough times and uncomfortable situations ultimately develop your emotional and mental capacity and allow you to navigate through tough times. It truly does make you a stronger person and, in the end, you learn and grow from every setback. 
Next Goal: To allocate more time for community service. I want to be able to make more time for volunteering and mentoring. Not only is it important for me to give back to the community and industry, but it's also very fulfilling. It's so important to me to take time and invest in our youth and future leaders. I had amazing mentors growing up that not only helped me in my professional development, but also my personal development. It is extremely gratifying to share your knowledge and experience with the younger generation and help them achieve their dreams.
Stephanie Sadri, CMP
Director of Meetings and Events, American Craft Spirits Association
Playful, Adaptive, Driven 
Aha Moment: When my youngest asked me why we had such a big family. We legitimately do have a lot of relatives, so it took me a bit to realize she meant all my hospitality colleagues. My kids had come to see so many (and refer to them) as aunts, uncles, cousins, even have an extra set of grandparents thrown in because both of my kids grew up surrounded by this amazing community. Our jobs are to connect people, and we get to be a part of monumental moments. Which means we are bonded as we create those connections and moments together.
What One Thing Made All the Difference? When I decided to be vulnerable and open to the people I admired and respected in the industry and asked for advice and guidance. It enabled me to take a few leaps of faith while relying on others to believe in me when I couldn't. Every time I reached out and said I don't think I can do this and someone else said yes you can, they were right. I truly feel we all want everyone to succeed and when you allow yourself to be coached, mentored, and supported it changes everything!
Advice for My Younger Self: It's cliché, but this too will pass. Every tough moment, hurdle, and problem will be dealt with, and you will move on from it. You will probably learn from it, and maybe even laugh about it later (sometimes much later!) But also, to take a breath and appreciate what you are doing. So many times, I just powered through an overwhelming event and now I wish I had paused to step back and realize what I got to be a part of. To take a moment and reflect on that I get to be a piece in so many amazing puzzles.
Next Goal: The craft spirits industry is an incredible community as well. To be a part of supporting it and growing this community is super exciting. I am ready to take them to the next phase of success by creating conduits to their connections with each other. We have a lot of exciting new ideas, and I cannot wait to execute them. I am also wrapping up my time on the MPI board and I am so excited to see the new wave come through. I look forward to cheering them on, but a little bit more from the sidelines!      
Kelly Saling
Senior Vice President & Chief Sales Officer, Visit Seattle
Everything is Figureoutable
Aha Moment: In all my college group assignments, team activities, volunteer projects, and roommate circumstances, I realized that collaboration, communication, and community are what fed my brain and my soul. Eventually, I connected that each of those exactly describes what an event is. Adding that to an understanding of the economic and social impact of the meetings industry, I found that I couldn't look away from this awesome universe.
 What One Thing Made All the Difference? Realizing that being a middle child can translate into a career! Born into being a team player, a peacekeeper and negotiator, I've recognized that it's an art to make room for everyone at the table, to collaborate, empathize, represent fairly, and be diplomatic. I've found that utilizing the skills developed and honed throughout my life–not just those gained in the workplace–takes full advantage of the things most innate, essential and authentic to who I am. When I can fully be my whole self, I believe more strongly, subscribe more completely, and dedicate myself more fully. Middle children, unite to embrace your competitiveness, your adaptability and your mediation superpowers!
Advice for My Younger Self: Perseverance and resilience are everything. Having fun isn't optional. Rules are guidelines. Hard work matters. Perspective brings focus. Memes make things better.
New Goal Pursuing: I need to learn how to be still. How to exist with just my thoughts, not writing it down, finding a spot on my calendar, looking up information or otherwise actioning it. Discovering how to let my mind wonder, not just focus. To be low-key chill, as the cool kids would say, needs to be the next step in my evolution. I'm sure there's a Taylor Swift remedy–she sings about shaking it off, the need to calm down and recognizing when you're the obstacle (it's me, hi, I'm the problem, it's me!). I could play all things Taylor on repeat and get lost in the lyrics. I know I'd learn something. 
Nicole Schmitz
Director of Sales, The Fontainebleau Las Vegas
Curious, Grateful, Ambitious
Aha Moment: I started my hotel career as a Reservation Agent. Sales piqued my interest as it seemed they had a "normal" schedule (rare in hospitality!), they were often entertaining customers, and there were opportunities to travel. What wasn't to love?! I was fortunate enough to transition into Sales as an Assistant, then a Manager role where I learned sales was so much more. I came to enjoy the strategic side and wanted to learn more, which lead me to relocate to Las Vegas – a destination I considered the "mecca" of meetings and events! It was then I knew this industry was home.
What One Thing Made All the Difference? Embrace change. Reflecting on my career thus far, my biggest strides have come when I embraced change. Whether it was moving to a brand-new city, transitioning to a new role, or signing up for a new experience. It's rarely comfortable but there is so much to learn through the process, especially about yourself. 
Advice for My Younger Self: Stay positive and find peace in knowing you can only control what you can control. 
Next Goal: Opening Fontainebleau Las Vegas! I feel incredibly lucky to be a part of the team that gets to bring this resort to life. As we continue to grow our department, a focus is building upon the culture of "we're in this together." With this mentality, I have no doubt that we will be positioned well for an extremely successful opening in the fourth quarter this year.
Pamela Shepherd, CITP, CIS, CTA
National Sales Manager, Henderson Beach Resort, Aimbridge Hospitality
Passion, Collaboration, Responsibility          
Aha Moment: It actually came when I was about 7 years old. We accompanied my dad to a national sales meeting in Lake Geneva WI. I saw all the energy and people moving about, and I stood in the back of the ballroom and was amazed and in awe of how everything was coming together.  It was motivational, it was educational and it was all about the connections. I knew it was my destiny.
What One Thing Made All the Difference? Getting involved with our industry association and assuming leadership roles. You learn skills you didn't have, you collaborate with a team of different disciplines and you make connections you can't make sitting behind your desk every day.
Advice for My Younger Self: Take a breath!  Reach out to others for emotional support and "connections." Have a plan and be patient. Rethink your priorities and "go to bed with a dream and wake up with a goal!"
Next Goal: I love connecting people and I have a passion for making dreams come true for our next generation of hospitality leaders. My goal in the upcoming year (s) is to work with industry associations like MPI and SITE along with university hospitality programs to further develop the students who want to  pursue a hospitality career.
Hillary Smith, CMP, CSEP
Senior Vice President, Strategy & Creative, PRA
Freedom, Accountability, Empathy
Aha moment: Being in the same industry for over 20 years is like a long-term relationship, it requires us to fall in and out of love many times yet it must possess the intrigue needed to keep us engaged and fulfilled over time. This is true for me. The beauty I see in this industry is recognizing that every decade, every year, month, week, day and especially event brings with it new opportunities to imagine, to grow, to learn, to be challenged, to succeed and to bring new ideas and experiences into the world that impact people on a meaningful level. How many other industries can claim that? It has always been my home and no, like anything in life, it isn't always easy, in fact, it is rather consuming and demanding at times but for me, it is ecstasy and has always felt right.  
What One Thing Made All the Difference? I have taken a number of important leaps of faith but the biggest one was going from entrepreneur to executive. I had a very successful creative-cored events business and we were in our prime but no matter how much we grew, on the inside, I knew I needed to make a change. This decision brought me instantly from being the "it girl" to the "new girl". Not only did I have to prove myself in a new community of almost 300 ppl, I was no longer calling the shots! As if that wasn't enough pressure, I was brought on to establish the first centralized function in a 40-year old company that was decentralized. I was not immediately popular to say the least and I felt totally alone. There was no blueprint or playbook, in fact, this had never been done in our sector so I had to start from scratch and build it. Outside of the normal resistance and obstacles that come with any change, this task brought me back to the state of creation which thankfully is where I thrive, in the unknown. I felt reborn during this period and it was pivotal for me because it led me to discover the wonder of the Design Thinking Process, a creative problem solving methodology used by megabrands all over the world. I ultimately introduced this to PRA and helped author our own version of the DTP which has since become the foundation for unifying all 29 offices. While launching that, the function I built grew to almost twenty designers and strategic thinkers who have delivered extraordinary event experiences and business results for our clients and company. Lastly, we just completed the roll out of a proprietary six step creative process that directly answers "how" we deliver on our company's value proposition statement. These people and these processes are what I consider to be my legacy. They will live on long after I am gone. To me, there is no bigger difference than that.  
Advice for My Younger Self: Listen to your gut and follow it. That voice inside your head will never steer you wrong. Discomfort is movement, it is expansion and it is growth. Embrace it. Own it. Use it to propel you towards your dreams. Quiet all the noise around you and keep your focus on your long-term goal or vision. It is easy to get caught up in a near term set back or to replay a negative narrative until it becomes your truth. Look for the positive in everything, I promise when you look for it, it will be everywhere. You really do have the power within you to achieve greatness, be persistent, patient and play the long game. 
Next Goal: Speaking authentically in the present, I have spent the last fifteen years having an insatiable hunger to pursue and achieve goals. I am hard wired to "ring the bell" and that served me well to this point. However, along the way, I seemed to forget how to relish and truly celebrate each victory in the moment. That is not a healthy or sustainable pattern and I want others to know it is ok to not have some massive goal to tackle all.the.time. I don't know that I would have believed that earlier in my career but I do now. After a period of creation, we all need to make time for strategic unstructured white space in order to rejuvenate ourselves so that we can be at our best. For me, this has been an elusive goal but one that I have intentionally prioritized for this year. It will not only sustain but reignite my creativity, imagination and passion which are the skills I will need when I am ready to make my next significant impact. The unknown is an exciting place for me and after 20 years, I have learned that I cannot plan the future nor control everything but I am certainly capable of big things (whatever they may be!)
Michaelene Sullivan
Vice President of Sales and Services, San Diego Tourism Authority
Mindful, Enjoyable, Laughter
Aha Moment: Early in my career, I had organized a large outdoor event for a group of 1,200+ attendees and as the event was in full swing and I was seeing people network, connect, and laugh, I realized the huge impact our industry has in that we literally bring people together. And nothing showed the need for human connection more than the last three years.      
What One Thing Made All the Difference? I put myself in the place of the other person and tried to see whatever we were dealing with from their perspective. That has helped me come to countless resolutions and form truly lasting relationships. It gives me the confidence I need to know whatever the situation is, I can handle it, because I don't need to know what to do, I just need to know what they need from me, from their perspective.     
Advice for My Younger Self: That she's stronger than she thinks she is and even though people are going to attempt to dim her light, it's her right to shine as bright as she wants. And that being vulnerable, and showing vulnerability, especially as a Leader and as a Mom, is not a weakness, it shows her strength. She doesn't have to have it all together all the time and letting people help her is not a failure or her not "having it all". And that her friendships, especially with the women in her life, will be invaluable to building her back up when she is in moments of crisis.    
Next Goal: To keep trying to help normalize working Mom culture, where we understand that work-life balance is not an actual obtainable existence, but we can, and should, have the ability to do work things and mom things throughout the day without feeling guilty about one over the other. They should be able to co-exist, not one stops at the door, and the other takes over. We have to have more conversations about the challenges we all go through daily and more leaders that are willing to fully grasp how they can support it. And we need to stop asking working moms about who is watching their kids when they travel for business.        
Allison K. Summers, CAE
Executive Director, Zonta International
Choose Less Ordinary!
Aha Moment: I started in Detroit working with auto shows and my first on-site experience was a national dealer announcement installation at the Fairmont Hotel in Chicago. I found it to be crazy interesting to see the ballroom transform into a showcase of cars on spinning platforms and so I was hooked. My big contribution was running all over the city looking for a red handheld phone to be used as a 'hotline' prop. I quickly learned no two days are alike in the meetings industry which was perfect.
What One Thing Made All the Difference? Say 'yes' to frequent flier miles and getting a passport. I had a manager who told me if you wanted to get ahead in the events industry you had to go on the road because the magic we delivered for our clients was out in the field. Over the years I have done some incredibly cool events and met ridiculous celebrities and government leaders, but to be honest the thrill is just being connected to the people that work in the space everyday – and especially to my incentive friends at SITE who hold a very special place in my heart.  
Advice to My Younger Self: Own the problem and just work it. I used to be afraid that people would think less of me for mistakes or needing help, but the reality is they think less of you if you are evasive, tap dance around the truth, try to cover up or attempt to solve things that are beyond your skills. In the events industry, facing daily challenges is just like breathing air so get used to it and get over yourself. Events happen by a team not an individual.
Next Goal: I would love to be a part of delivering events in more countries as I am at 35 and counting. But I also have a lot more interests that I pursue now such as giving back through speaking and mentoring, hosting The Disruptive CEO Nation podcast and writing books. I am passionate about doing more as a champion for women which is how I ended up at Zonta International – they stand up for gender equity. So, I think what is next is continuing to do more of what I have been doing. I am not interested in slowing down. 
Sarah Veldhuis
Managing Director, Meeting Services & Business Operations, NHS Global Events
Hustle, Creativity, Authentic
Aha moment: I discovered that I was right where I was meant to be in the meetings industry in my first job out of college, which was working as a sales coordinator for the Starwood Hotels global sales organization. Truthfully, I didn't even know the industry existed until I was in it. Within weeks of learning my role, I immediately became fascinated with hotels, destinations around the world and the entire process of assisting customers who were looking for support and guidance on where to hold their meetings and events.
What One Thing Made All the Difference? One thing I did that made all the difference in my career was to be a good listener. Listening to peers in the industry who had more or different experience than me, allowed me to absorb a wealth of knowledge that helped me expand my skill set and grow my career. Listening to clients was something that came natural to me – I thrive on going above and beyond to provide superior service to my clients I work with which isn't possible unless you can truly listen and understand their needs, as if they were your own.
Advice for My Younger Self: I would tell my younger self to not forget that you are resilient. That the challenges we face happen for a reason and always provide an opportunity for learning and growth. That life works itself out the way that it is supposed to happen. Always try your best, always be on time, and always remember to treat others with kindness.
Next Goal: I am currently introducing and leading the build and implementation of brand new project management software for our company. We've worked off of excel checklists and outlook calendar reminders for far too long, and determined it's time for our company to modernize the way we do business to benefit both ourselves and our customers. We are transitioning all of our internal events and business operations into this software. The ultimate goal for using this software is to make working more efficient, organized, and visible for all involved. It's a goal that I'm really excited about achieving this year!
Carolina Voullieme
Director of Sales & Marketing, Aruba Marriott Resort & Stellaris Casino
Explore, Fun, Adapt Fast
Aha Moment: I've always known that I wanted to work in hospitality. Even at the beginning of my career, I felt like sales and marketing was my calling as I'm able to use both my creative side and analytical side. After negotiating and thinking outside of the box to make sure we closed the business on my first incentive group, I realized that this is where my true passion lies. 
What One Thing Made All the Difference? Traveling. Throughout my career, I've traveled to and have lived in multiple countries and destinations, including Chile, Puerto Rico, Grand Cayman and of course Aruba. Nothing opens your mind and expands your creativity like embracing a new culture and way of life. And in turn, you're able to take that new found inspiration and knowledge and apply it to your everyday life and career setting.
Advice for My Younger Self: Persistence pays off. Don't give up when you start to face adversities. I'd also say that customers are like unicorns. Each one has different needs and ways to best work with them. Being able to adapt quickly and adjust how you handle situations and ways of business will take you far and will be your key to future success. And last but not least, never lose your passion for what you do. Make the selling experience fun and enjoy the opportunity to be able to work with and learn from a variety of personalities. 
Next Goal: I'd say this is two-fold. On a property level, we're always challenging the status quo and looking for ways to bring something new to the group/guest experience and meet new revenue goals. Personally, I've also found pride in seeing my team grow. We have some team members who have been with the resort for over ten years now, and it's been a true pleasure to see them develop in their careers. I hope to be able to continue to guide and help form the next generation of hoteliers.