Two veteran planners share strategies for managing shifts in regulations, budgets and expectations
Aside from the pharmaceutical sector, perhaps, no other industry is as highly regulated as financial services and insurance. While the regulatory changes are often aimed at protecting consumers, they can have a ripple effect in operations within these firms—including their meetings and incentives.
Here's a prime example. The Trump administration decided late last year that there will be yet another postponement—from January 2018 to July 2019—of new regulations requiring that clients be told which financial and insurance products pay commissions to brokers or agents. Consumer advocates cried foul, and the U.S. Department of Labor hinted it may ultimately revise or repeal the Obama-era directive, yet the delay does give financial and insurance companies more time to re-examine and possibly change the ways their agents or broker-dealers qualify for incentive-travel programs.
There's also more time to adapt to the possibility that longtime event sponsors—some of the same companies that pay broker commissions—might reduce their financial contributions to such events if this regulation ever comes.
As if this uncertainty isn't enough of a stressor for the event departments at financial and insurance firms, they must also huddle with their accounting and legal teams on the recent changes to federal tax law. The corporate tax rate dropped, but some corporate deductions also disappeared, such as the one for meals and entertainment in many business settings. The potential effect on entertainment spending, and food and beverage spending at meetings and incentives could be significant.
On top of these regulatory and tax issues, add the more typical evolutions for meeting and incentive planners in the financial services and insurance niche. To flesh these out, we spoke to Koleen Roach, director of meeting and conference management for Securian Financial Group in St. Paul, Minnesota. Roach was board chair of Financial & Insurance Conference Professionals (FICP) in 2012. And we reached out to another former FICP board chair who is a senior executive at an East Coast financial company.
Issue #1: Revenues are Up, Event Budgets are Not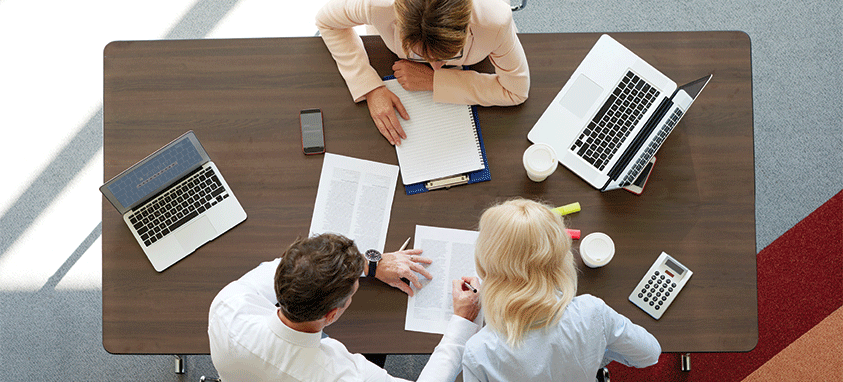 With the economy humming and expected to do so for the foreseeable future, costs for hotel and resort accommodations—plus other event-related expenses—have risen noticeably, especially in high seasons. Most financial and insurance companies have benefited from the robust economy. But this doesn't necessarily mean that a company's event-budget will go up at the rate of its revenues. In fact, some budgets are not even being adjusted to hospitality suppliers' annual price increases.
"The pressure we're constantly under is a combination of delivering a unique experience versus last year's program while being experts in expense management," Roach says.
She focuses her firm's executive team on the return on investment that will come from an event's total spend, as well as how much she is able to save the organization, based on her expertise.
"I had to say, 'Let's stop talking about how big the budget is, and talk more about how much we are saving. Let's see where we can combine 'like' meetings, reduce spend in ways that won't impact the event's integrity, and understand that adding a few people here and there has an impact on spend. It's important to think about who must be there versus who doesn't really need to be there," she says.
To make her contributions clear to management, Roach asks the host property to quantify the value of concessions she gets, including the discount on guest-room rates, based on total on-property spend, waived fees for meeting-room rental and others.
"Having the hotel's cooperation on this allows me to show the difference in cost I've achieved for each area. It also helps me break out every cost item—even down to things such as F&B-related taxes, service charges and gratuities—so we know all the places where we might be able to save at our next event," she says.
As an aside, it's worth noting that companies are adopting strategies to save hospitality dollars beyond incentive programs. David Reiderman, director of global accounts in the financial and insurance group market for Hyatt Hotels & Resorts and a member of the hospitality committee of FICP, says this healthy economy is bringing Hyatt more shorter-term bookings for financial and insurance training. "But our big accounts will piggyback their training meetings at one property, either in consecutive weeks or even in consecutive days, with a half-day of overlap," he notes.
Particularly with the latter option, companies can reap considerable savings on meeting space, audiovisual setups, and other logistical elements by having their people on property continuously from Sunday evening to Friday afternoon, across two waves.
Issue #2: Bringing the Family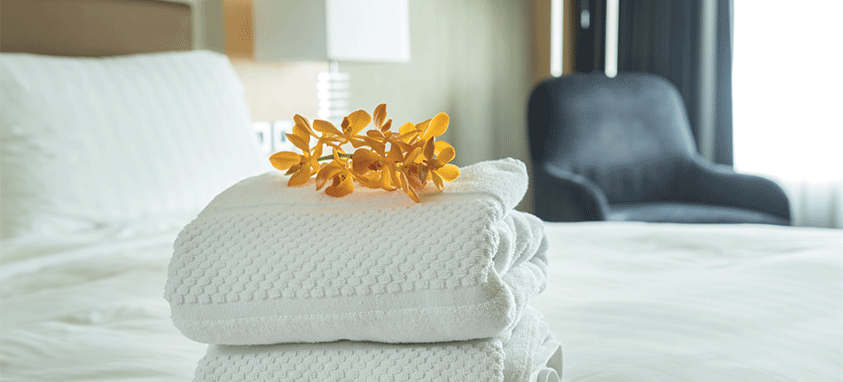 "The financial and insurance business has an older-than-average demographic," Roach says. "But as younger people come into it, we have to strike a balance in how we construct our incentive programs to satisfy all qualifiers." In particular, younger employees are less willing to travel alone. "For domestic programs, many winners will now only come on a trip if they can bring the family along, and we're making many accommodations for that," she says.
The family focus as a broader trend, says the East Coast financial executive. "Even among qualifiers who are a bit older, we're hearing more frequently that their kids are about to finish college, so they want to have one last great excursion as a family before the kids leave the nest," she says. "These folks have so little downtime, they want to bring along family and experience things together."
This shift is affecting nearly every aspect of programs, starting with destination choices. Las Vegas is still a perennial favorite because stalwarts such as Caesars Entertainment offer many family-friendly activities. Roach recently used Orlando for the first time for her largest incentive, and total family participation was the highest her firm ever had.
"So many people go there for vacation and association conferences that Orlando was never on our radar," she says. "But it has an obvious appeal for families. We are definitely thinking differently about where we go and the types of properties we use."
Then again, smaller destinations with multifaceted appeal are also making headway with incentives. For instance, Asheville, North Carolina, is landing more programs of three and four nights. Its luxury hotels and event venues—including Biltmore Estate, the largest private home in America—combine with the spectacular setting of the Blue Ridge Mountains, and a strong arts and culinary scene to entice program planners. Explore Asheville has all the details.
Roach has conducted events in this small city, which is a 2 1/2-hour drive from Charlotte. "Asheville is on par with the ritzy Colorado mountain towns," she says. "It has a regional airport, but attendees sometimes prefer to coordinate their flights into Charlotte, rent a vehicle together and take the scenic ride to Asheville." In fact, to replace the connecting flight, planners sometimes hire a luxury coach in Charlotte and give arriving attendees a relaxing sightseeing experience, complete with food and beverage.
Such destinations play into the evolving preferences of program qualifiers. "We conduct surveys of our workforce all the time to see what their travel interests are," the East Coast executive says. "It's important to provide the type of experience most desirable to them, and that's often not in destinations that are simply the most convenient to get to. They'll do the convenient destinations on their own."
Issue #3: Free Time, Kids Time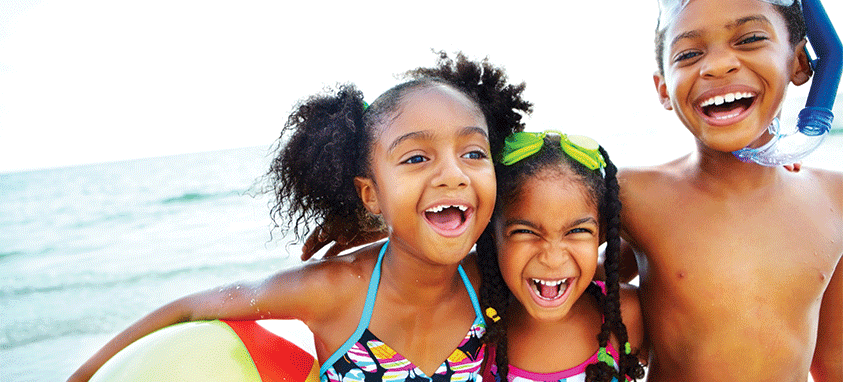 Whether the kids coming along are younger children or older ones, incentive qualifiers want more free time. The East Coast executive notes that her incentive groups still meet at least four hours per day for education, but the remaining daylight hours are often less structured, even for social activities.
"Participants definitely don't want to be pushed along from one thing to the next," Roach adds. "We used to give them one full day of free time, but now it can be up to 2 1/2 days in a four-day program." And while many participants opt to enjoy the pool area or beachfront with their families, Roach also designs a menu of off-site, sign-up activities. "Much of that is physically active stuff, rather than passive tours," she says.
This trend also fosters enhanced focus on adult-only events that can reinforce business objectives—recognition, reward, networking and bonding. "We've had to make our evening events more strongly themed to be more engaging, so when qualifiers and their spouses all come together, there is maximum impact," Roach says.
Attendees still love meeting the CEO and interacting with other top executives, the East Coast executive says, but high touch must now extend to their kids, as well. "The parents have to be able to celebrate with the knowledge that their children are also getting an exciting and fun experience, not simply being baby-sat," she says. Resorts with strong kids' clubs in her preferred destination move up her list of potential host properties.
But there's more work to do than that. "We have to be very clear in saying, 'Here are the parts of the event where family members beyond your spouse can participate, and here's what they can do when we have the adults-only events,'" Roach says. "The kids' clubs on property and the activity programs we bring in from outside vendors are wildly popular; it's just a moderate expense for us, and our participants really appreciate it."
If her firm buys out an entire property, then the kids' club is theirs alone. If that's not the case, so Roach reserves ballroom space or even puts up a tent nearby, where an outside firm can conduct programming for kids between ages 4 and 15. For younger children and those with special needs, she provides information for attendees to make personal arrangements. The goal is that everyone feel welcome.
Issue #4: Power Gifting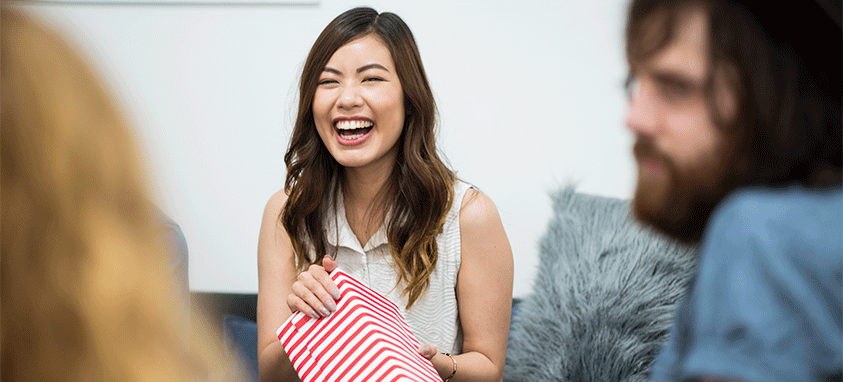 Merchandise is the tangible element that connects incentive travel to participants' lives back home, extending the benefits of a program. As a result, financial and insurance planners work with their executives to give serious thought to what those gifts should be, and how they will be presented.
The tried-and-true method of gifting, of course, is to sneak luxury swag into guest rooms while attendees are elsewhere. "Everyone likes to have a little something waiting for them that's reflective of the destination or the program theme," Roach says.
Some companies are creating a "gifting suite," where attendees get a set amount to spend on luxury-brand items on display. At the four Hard Rock all-inclusive resorts in Mexico and the Caribbean, incentive groups routinely hold gifting receptions—not in suites but around the pool deck, providing offerings such as Tumi luggage, Olukai sandals, Maui Jim sunglasses, Swarovski crystal, and Bang and Olufsen audio products, along with local products such as handmade artwork, jewelry and clothing.
The East Coast executive sees rising popularity in an interactive gift experience. "It's just more fun when people are focused on selecting their gifts, perhaps with an expert on hand to guide them," she says. For instance, when participants arrive, they can be welcomed with a choice of hats, robes and other wearables for use during the stay and then taken home.
With music in the background, participants and their family members sip on drinks as they try on items before making their selections. "It's the epitome of hospitality—a celebratory 'feel right' from the moment they arrive," she says.
---
Rob Carey is a business journalist and principal of Meetings & Hospitality Insight, a content marketing firm for the group-business market.