Who: Melia Hotels International
What: After the Cuban government called for building more than 100,000 new accommodations in next 13 years, Melia Hotels International announced that it would be adding eight hotels in partnership with Cuban hotel groups for a combined total of almost 1,000 new rooms in three cities. Much of the attention will be in the lesser-known areas outside Havana that encompass extensive navigable coastline, sparkling bays and almost 2,500 miles of coral reefs.
When: By 2030
Where: The International Tourism Fair, FITCuba 2017 (Holguin, Cuba)
Why: "We are taking on a commitment to strengthen the multi-destination vacation segment, guaranteeing the service and quality of the Melia, Innside and Sol House brands from the east to the west of the island." –Gabriel Escarrer Jaume, vice president of Melia Hotels International
---
Who: Wyndham Hotel Group
What: Wyndham launched a new soft brand, The Trademark Hotel Collection, to bring upper-midscale independent hotels on board. Hoteliers can take advantage of Wyndham's "scale, distribution, services and loyalty program." Trademark seeks to give travelers a variety of options. Each location will have a distinct personality. Trademark, the company's 19th hotel brand, debuted with 50-plus hotels.
When: June 5
Where: Parsippany, New Jersey
Why: "Trademark isn't just another brand—it's a rally cry for independent entrepreneurs who aren't afraid to make their own mark. [Trademark] is the next step in our mission to flip the script on existing expectations and champion all hoteliers by offering them an independent choice outside of the current luxury and upscale options available." –Lisa Checchio, vice president of brand marketing and insights for Wyndham Hotel Group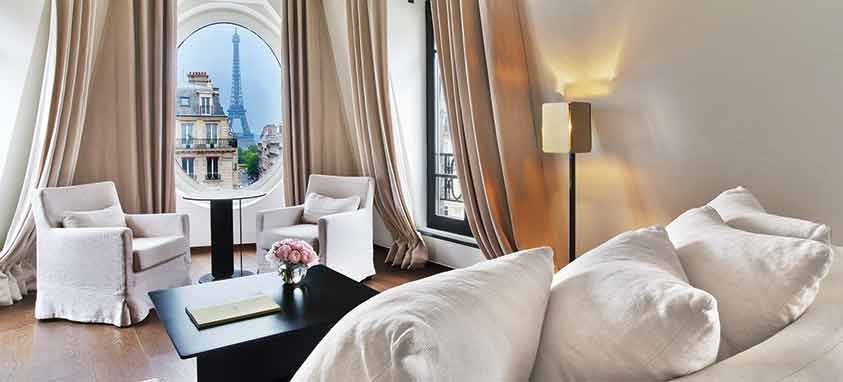 Who: Marriott International
What: Marriott International is expanding its independent hotel portfolio. The chain already counts more than 240 indie hotels within The Luxury Collection, Autograph Collection and Tribute Portfolio brands. Marriott aspires to increase this figure by 50 percent in the next two years, with projected growth of 20 percent in 2017. It will open more than 40 properties globally this year, and eventually reach 50 countries and territories.
When: By 2019
Where: NYU International Hospitality Industry Investment Conference (New York City)
Why: "We're seeing increased demand for Marriott's collection brands, given consumers' desire to stay at properties with unique stories and independent hotel owners realizing that Marriott's size and scale can drive significant value to their properties." –Tony Capuano, executive vice president and global chief development officer for Marriott
---
Who: Trump Hotels
What: Trump Hotels announced the launch of its new midscale hotel brand, American Idea, as an alternative to "run-of-the-mill offerings." The hotels will focus on providing guests with an experience "that pays respect to the unique culture of each destination." Three agreements to open American Idea properties in the Mississippi Delta region have been signed. According to The New York Times, some Holiday Inn and Comfort Inn locations will be rebranded as American Idea hotels.
When: June 6
Where: New York City
Why: "While we will continue in pursuit of…our luxury Trump Hotel brand, we look forward to leveraging our expertise and experience across the various segments of the hotel business and bringing our trademark hospitality to many more guests, owners and markets across the nation." –Eric Danziger, CEO of Trump Hotels