Photo by Amway Grand Plaza Hotel
Grand Rapids fast-learned the appropriate way to welcome an Indian citywide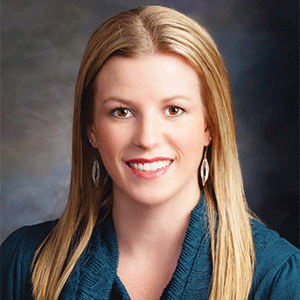 Editor's Note: For a behind-the-scenes look at how to host a massive, culturally sensitive event, Smart Meetings talked to Kelly Van Dyke, director of convention services for Amway Grand Plaza Hotel in Grand Rapids, Michigan. She was part of a team that coordinated 2017 Bruhan Maharashtra Mandal (BMM) of North America conference for 4,000 people—a literal citywide for the community of 196,000.
Business Goal: BMM Conference is a way to preserve all forms of Indian culture from the diverse state of Maharashtra, which includes the city of Mumbai and the rugged Konkan Coast. The group—60 percent of whom live in the United States—gathers each year to ensure that they and their children preserve the language, cultures and cuisine of their ancestors. It resembles a big family reunion, but one where not everyone is related.
Challenge: The city had to be prepared to welcome a group of that size, speaking different languages and wearing unfamiliar clothes—and they had to do all of this in less than a year.
Solution: Representatives of BMM group visited in advance of the gathering to meet with restaurant owners, hotel staff, government representatives and citizens to explain what they were doing and what to expect. The event was centered at DeVos Place Convention Center, but also took up space at Van Andel Arena, normally home to AHL Grand Rapids Griffins ice hockey team. Just about every hotel room in the city was booked.
Focal Point: Cuisine was the star of the event. An Indian caterer from New Jersey brought in four semi-tractor trailers of foodstuffs and a team of experts who taught local chefs how to prepare traditional Desh and Malvana dishes. The logistics of serving 4,000 people over four days was challenging enough—the hotel serving meals did not have enough dishware or dishwasher space even if it had the china and chafing dishes, so it had to invest in disposables. The hotel also didn't have enough people to do all the work. Valets were recruited to clear tables.
Adding to the complexity was a lack of understanding about what was being served, since the menu was written in the Devanagari script and for many items, there was not an English equivalent. Was it hot? Cold? Served in a bowl or on a plate? This was not cheese cubes on a tray. The Grand Rapids team quickly became friends with the Indian chefs, who generously taught them the basics and made them feel as if they were part of the family. The entire hotel ate Indian food for breakfast, lunch and dinner for four days, and it is now a favorite of many.
Another requirement was that long waits for food be limited. That led to 22 buffet lines at each meal, with separate areas for the elderly and children to ensure that proper respect was given.
Interactive Elements: A youth dance and speed dating-type exercise helped the next generation foster relationships within their culture. And for the final day, the city shut down the main street for a parade, thrumming with white shirts, orange banners, scarves and headbands, and chest-beating drum music.
Lesson Learned: We had to allow them to show us how to be successful.