You can't predict cancellations or staff levels, but you can build in flexibility
At a recent international event that had been rescheduled three times due to Covid, a major sponsor backed out of reserved rooms at the last minute. There goes the room minimum! With literally days until the event, there was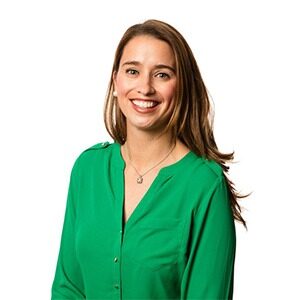 nothing the event planner could do—except plan ahead for the next event.
As an event planner, last-minute cancellations (or registrations) can raise your blood pressure and jeopardize your plans. But right now, as we adjust to "normal/not normal" post-Covid times, those fluctuations go with the industry.
How can you, as a planner, structure contracts to be flexible? Can you include clauses requiring minimum levels of staffing or locking in F&B pricing? What can you do at the contract level to make sure that last-minute changes don't have a negative impact on your event or your budget?
Study the Market: Guest and Site Knowledge
Getting Room Numbers Right
The first thing to consider is leisure demand at your host hotel over your program dates. If that demand is high (as it is in so many destinations right now, and always will be at peak holiday periods), you may be able to get more space than you normally would as hotels know those extra rooms will sell to leisure guests.
Read More: 5 Tips for Flexible Event Budgeting, No Matter the Format or Economic State
The flip side of that is the demand for pre/post stays for that particular location and/or with that particular group of attendees. Look into the history of pre/post stays with your attendees and contract accordingly. The contract signor may not want to take the risk of increasing a block to accommodate those stays, but review and discuss, particularly for destinations with long travel times or in-demand destinations.
Start Sooner
If you can start the contract sooner, even though it means numbers are harder to gauge, you could consider a tiered attrition schedule with a more generous allowance. That creates regular checkpoints between the hotel and you to provide accurate updates with real numbers as registrations are finalized.
Motivate Early Registration
Last, this is a great time to incentivize early registration. In general, there seems to be a strong desire to meet in-person again and registrations numbers are trending higher. If you can make the price more palatable to lock in your numbers, all the better.
Plan for the Unplanned: Labor and Food
Even with the best knowledge of your host hotel and your clients, and the most flexible contract, you will still face cancellations. Right now, many are due to last-minute travel delays and, unfortunately, positive Covid cases. There's no way to predict that volume, so how do you adjust for labor and food pricing, the two large contract variables?
Read More: Tips on Catering to All Types of Event Attendees
Trust But Verify
In terms of staffing, while minimum staffing agreements is a good start, seeing is believing. As you build your budgets, if possible, aim for an additional planning visit (if not more than one) to assess staffing levels first-hand.
With that knowledge, you can decide if a contractual clause mandating a certain number of employees is helpful. If staff is in constant flux, due to labor shortages, the minimum level may not help, but you'll be better prepared to have contingency plans. You can tell a lot by observing staff in action, too. Are they calm or flustered? How do guests interact with staff? You can't put all the weight on one site visit, but you can use it to inform the rest of the data the host site provides.
Avoid the Elaborate
In terms of food pricing, if a hotel will agree to lock in F&B pricing now, that's a great way to set some common ground in a contract. Approaching menus with some flexibility is critical, given global inflation and hiccups in the supply chain. And back to staff issues—a buffet option may be better than an elaborate seated dinner, for example, if staffing levels are at all in question.
From a frantic switch to online events and now a pivot back to in person, the meeting planning industry continues to need agile and creative leaders. Last-minute mayhem goes with the territory, but the more we can plan ahead and build-in flexibility—much more so than in the past—the more successful and less stressful our events will be.
—
Nicole McCoy, Bishop-McCann head of global sourcing, and her team understands that fantastic events need the perfect setting, which is where global sourcing comes in. They bring an extensive knowledge of the best venues for meetings and events of all sizes.
This article appears in the October 2022 issue. You can subscribe to the magazine here.