New LVCVA President and Chief Operating Officer Steve Hill has a message for the event industry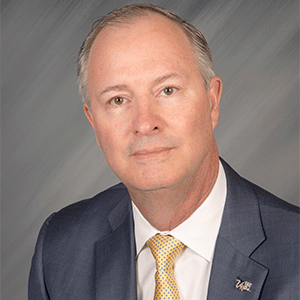 Advocacy is a critical role for new Las Vegas Convention and Visitors Authority President and Chief Operating Officer Steve Hill as he works with a reorganized executive team to manage a major expansion of the Convention Center District.
Q: What does LVCVA's new executive structure mean for meeting planners?
A: It's an honor to join the LVCVA team. In January 2016, LVCVA announced an executive reorganization at the C-suite level to better align the organization with the corporate structure of our resort partners and to further enhance our relationships. Rossi Ralenkotter, who has served as a visionary force at the LVCVA and in the tourism industry for nearly 45 years, will continue to provide the vision and direction. As president and COO, I will concentrate on day-to-day operation of the organization, particularly oversight of our expansion and renovation project. Meeting planners will continue to receive the same great service.
Q: Your background includes time at the Governor's Office of Economic Development and Banking. How will you use that experience to shape Las Vegas as a destination for meetings?
A: I am extremely grateful for my previous experiences, which have given me a true appreciation and understanding of the tourism industry as the No. 1 driving force for our state's economy. In southern Nevada alone, the tourism industry supports an estimated 407,000 jobs, generating $60 billion for the economy. Leaders throughout our state have a responsibility to continually invest in projects that will keep the tourism industry strong, and business travel represents an extremely important sector of our overall visitation mix.
I join the LVCVA in the midst of a historic period for the organization, and southern Nevada's meeting and convention industry in its entirety—the progression of the Las Vegas Convention Center District (LVCCD). The $1.4 billion expansion and renovation of the Las Vegas Convention Center will add 600,000 sq. ft. of exhibit space, new meeting rooms and other amenities. Development of the LVCCD is currently underway, with an anticipated completion date of December 2020 to accommodate use of the facility for CES 2021.
Q: You will continue to serve as chairman of Las Vegas Stadium Authority. Professional sports has taken on a larger role in the city. Where do you see that going in the coming years?
A: Las Vegas has been celebrated as a top sports destination for years, and the excitement only continues to grow. The city has long been considered the prize-fight capital and plays host to high-profile events like the National Finals Rodeo, two NASCAR race weekends, a PGA golf tournament, NBA Summer League, professional bull riders, USA Sevens rugby and more.
We look forward to expanding our reputation as a sports capital. It's an exciting time for fans in southern Nevada, and we look forward to continued successes and opportunities.