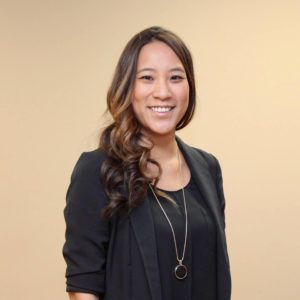 Home base: Calgary, Alberta, Canada
Education: Decision information systems degree, University of Alberta
Side hustle: Instigator behind #GMIDGoesVirtual movement and Arise Event Collective
Advice to younger self: Humility, kindness and authenticity will get you further than any titles.
How did your planner career start?
When I was at university, I did volunteer work, onboarding first-year business students and introducing them to each other. I also organized a beer garden fundraiser. I enjoyed making plans, watching things come to fruition, but I didn't know it was a career possibility.
I have a business degree with a minor in information systems and data. Later, I completed a certificate in event management. My formal education is now colliding with the event career. Now that we all live online, those data skills are even more relevant.
Why Spark?
I believe in the ability for humans to change the world when they connect. They just need a tiny spark. It can change the course of lives, companies, communities, whatever. Meeting planners are powerful catalysts for change.
We are a strategic planning company, not just someone you call to book a room. We see ourselves as long-term partners. Our business is based on trust, and sometimes that means giving the advice that they don't need a meeting to reach their goals. Those long-term relationships have gotten us through all the low periods in the last nine years.
Describe the moment it dawned on you that f2f meetings wouldn't be happening for a while?
I remember it vividly. I had a big event planned for March 15-17. The week before, we were fluctuating between doing all the things you do before an event and making contingency plans. Then, on Wednesday night, March 11, the NBA canceled, NHL games were put on hold and Tom Hanks was diagnosed with COVID-19. It was no-brainer that we had to cancel. I spent March 12 putting together the plan to cancel.
On March 13, I was still full of adrenaline from doing what had before been unthinkable, when it hit me that it would be the first of many—including industry events. That is where the tweet about #GMIDGoesVirtual came from. I have always felt a responsibility to give back, whether it was at my school or for the industry. Global Meetings Industry Day had such an impact on my career, I wanted to see that go on.
Were you shocked by the reaction?
I think many people were feeling that way. I use Twitter like self-therapy and sometimes forget people can see it. There is a lack of authenticity in the world, so being vulnerable can break through the noise. A little humor and humanity can make it feel like there is another human at the other end of the tweet and resonate with people. I posted what I was thinking, and the rest is history.
It is one thing to have the idea, but it is another to get the right people behind it, reach out to Guinness World Records and get more than 12,000 people to participate in less than a month. How did you push it forward?
I live by a couple of rules. The first one is surround yourself with great people. You can't accomplish things that big alone. I reached out to the people I knew could help me build that community. The second is: Just do it and deal with the consequences later. It has gotten me into trouble sometimes, but generally speaking, it has served me well.
Also, if I had a life motto, it would be: "When in doubt, just buy the domain." That makes it real.
Throughout the whole thing, I wanted everyone to feel like they owned it. That is sometimes difficult because people would come with an idea, and even if it moved us in a different direction on a short deadline, I let them do it. When people are given that trust, they really perform. It is often hard for planners to let go, but everyone needed to feel they were essential. It truly was a group effort. That was the only way it could happen so quickly.
How have you changed, and how will you plan differently in the future?
I have become more bullish in terms of going out and doing things. Whether it is testing a virtual networking tool—another random tweet resulted in hundreds of people trying to break YoTribe in June—or anything else, you have to take charge of your own career and trajectory.
The events world isn't like a hair salon, where you will just continue to cut hair like you did before. COVID-19 has changed our industry so drastically that it won't be the same. We have to adapt to that.
What is the first live event you have planned?
It will be in Q1 of 2021 in Saskatchewan for a long-time client. It is a hybrid event.