Participants were challenged to brainstorm new solutions.
IncuBaker introduced interactive problem-solving to annual conference
Editor's Note: Sometimes, you don't know something is broken until you fix it. Smart Meetings sat down with American Bakers Association Education Manager Pippa O'Shea and Senior Director of Meetings and Education Samantha Moore to find out how the two convinced a group of 250 cookie- and cracker-makers to add a little chaos into an annual conference that had been meeting for 94 years.
Business Goal: American Bakers Association's 2018 Technical Conference at Hyatt Regency Indianapolis in October was a chance to bring members together a year after a merger with Biscuit and Cracker Manufacturing Association for in-depth educational discussions about quality controls, audit procedures, plant safety and sanitation standards.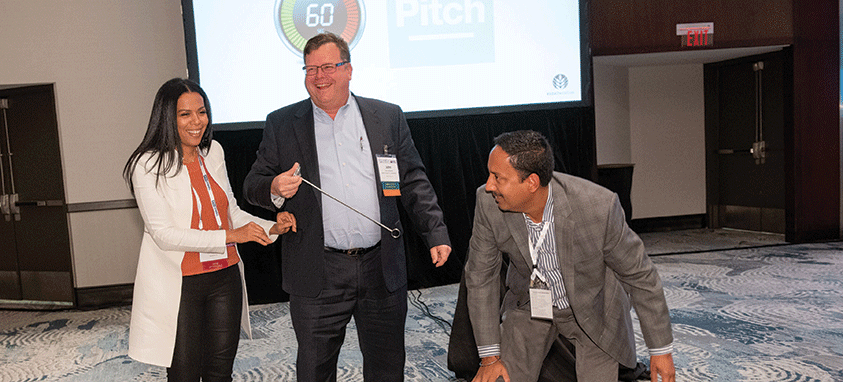 Challenge: The team wanted to shake up the agenda a little bit by adding more interactive elements, but the group of plant operators was not accustomed to Kumbaya, creative conversations. The idea of asking participants to talk about problems together, come up with creative solutions and pitch them at the end had to be presented very carefully.
Solution: The team came up with a version of a hackathon that had been used successfully at PCMA and other conferences to brainstorm creative solutions. They called it IncuBaker: Hatching Conversations for Baking Solutions and made it a 2.5-hour session on the last day of the conference. They used the same theme as the rest of the event: People, process and production, and explained the idea in email communication and an article in an industry publication in advance of the conference, asking people to sign up for the activity's debut. They described it as Shark Tank combined with Amazing Race and the baking industry.
On site, O'Shea and Moore drummed up excitement by talking about the topics and table assignments. So many people registered at the event that they ended up with 26 teams of eight people each. Problems addressed included everything from "how to motivate people" to "creative ways to recruit engineers." The winning team proposed incorporating responsive emojis in the plant. If dough is running well, it will display a green smiley face. If it is a little off, an orange, neutral face will show up. If it is not running well, everyone will see a red, sad face. That way, operators on the production line can see the status at a glance and do something.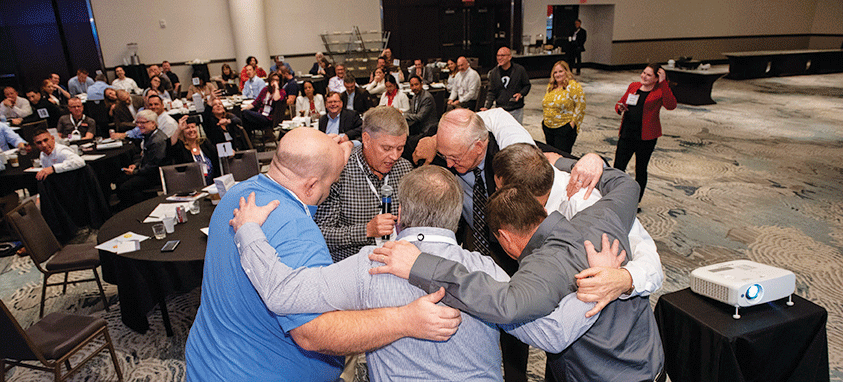 Success Measurement: Once in the room, people relaxed and enjoyed it. In fact, some got so into it that they rapped or acted out their solution. The survey feedback was overwhelmingly positive.
Lessons Learned: Next year, the team plans to add more time for coming up with solutions and be clearer on instructions for facilitators to give participants more flexibility in choosing topics.
With so many teams limited to 60-second pitches, more emphasis will be placed on capturing the information and delivering it in a meaningful way, so participants can remember all the ideas and bring them back to their operations.