As a meetings setting, tribal-owned casino resorts are winners
If there's a new mantra for meeting, it's "make it count." Make the how count—the rigors (and potential health risks) of travel. Make the why count—a genuine business need. Make the where count—a memorable and meaningful setting and experience.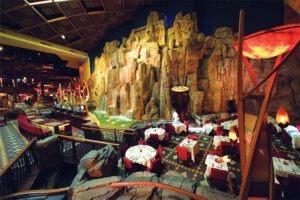 Few options for meeting professionals tick these boxes like Native American casino resorts. Tribal gambling has come a long way since Florida's Seminole Tribe opened a no-frills bingo hall in the early 1980s to help compensate for painful Reagan-era federal budget cuts to Native American reservations. It wasn't until 1987 that the Supreme Court officially legalized gambling by tribes on their own lands.
Today, tribal casinos, many with award-winning resorts boasting excellent meeting facilities, have become a $39 billion industry for 243 tribes in 29 states.
Here's why they can be winners for your next meeting.
Authentic Culture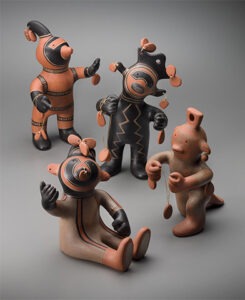 One of the wins at tribal casinos is a taste of culture that dates back thousands of years.
Take Coeur d'Alene Casino Resort in Worley, Idaho, for instance. Operated by the Coeur d'Alene Tribe (a name given to them by French fur traders), groups can partake in cultural tours and workshops that bring to life tribal history, lifeways, language, traditional arts, song and dance, and storytelling.
Programs can include basketry or moccasin-making workshops and an authentic cultural dinner on a scenic meadow that serves up smoked huckleberry salmon and venison stew with storytelling, dance and drumming. A day-long Last Battle Tour led by local historians and tribal guides includes a visit to Steptoe Battlefield State Park Heritage Site in nearby Washington state, where the U.S. military fought the Coeur d'Alene and two other tribes in 1858.
Read More: How to Harness the Power of Native American Cultural Centers
At Talking Stick Resort in Scottsdale, Arizona, where wild horses may roam just outside the resort as you arrive on property, the art on display showcases postmodern pieces by artists of Native American descent, including those of Pima and Maricopa ancestry. The collection includes paintings, sculptures, metal work, ceramics, basketry and printmaking, as well as historical photography and actual talking sticks, that "blend tribal art with cutting edge modernism."
Mohegan Sun, created in 1996 by the Mohegan Tribe of Connecticut as one of New England's premier resort destinations, was designed "with the intent of paying tribute to the history and culture" of the tribe, says John Washko, vice president of sales and marketing. Groups can take guided walking tours or self-guided scavenger hunts to discover the tribal elements of the property.
"Mohegan dancers and drummers, as well as tribal elders, can also participate in welcomes and greetings for meetings groups," Washko says.
Another Connecticut gaming pioneer tells its story even more dramatically. Foxwoods, on the Mashantucket Pequots' reservation, offers traditional performances and ceremonies as well as cuisine made with ingredients from the tribal community. "Then we take it one step further with our Mashantucket Pequot Museum, the largest Native American museum in the world, which offers group reservations to our immersive, multimedia exhibit," says Karen O'Connell, vice president of resort sales and hotel operations. "Our heritage and tribal nation is at the heart of everything we do."
In Temecula, California, even the spa and golf course are a cultural experience at Pechanga Resort Casino, which is an easy drive from San Diego. Native botanicals like sage, prickly pear and chia are used in many of the treatments and spa snacks, as they were by Pechanga ancestors for medicine and well-being.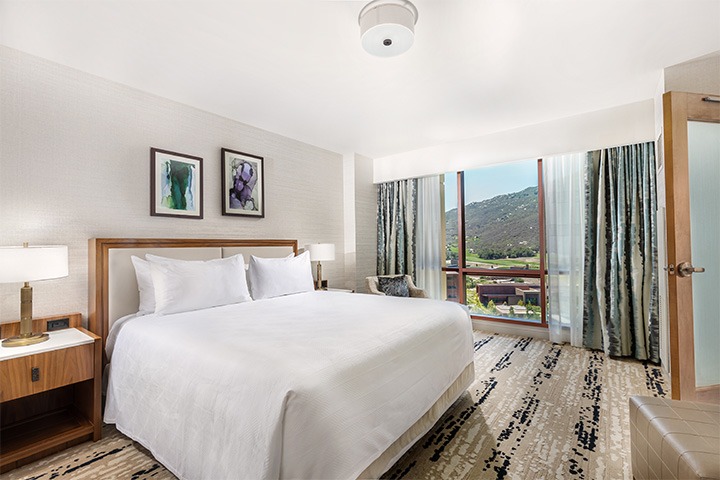 Jon Chir, director of sales and catering, adds: "A round of golf isn't just a round at Journey at Pechanga. The course winds you through 18 of the most culturally sensitive golf holes in the country." In addition to tribal artifacts on the course, there's a replica village at the 10th hole. "Golfers get an amazing day on the greens, but also an education about the people who call this land home."
Location Location Location
Until Palm Casino Resort in Las Vegas was reopened in 2022 by the San Manuel Band of Mission Indians (owners of Yaamava' Resort Casino in Highland, California, one of the largest casino resorts west of Las Vegas), no gambling property in the city was fully Native American owned and operated. (Later last year, though, Seminole-owned Hard Rock International's purchase of The Mirage on The Strip was approved by Nevada Gaming Commission; see sidebar "The Tribe That Rocks.") The year before, the Mohegan Tribe became the first Native American casino operators in the city, at Virgin Hotels Las Vegas, which is part of Curio Collection by Hilton.
Read More: Europe in Southern California
These properties evidence the success of tribes in the brick-and-mortar gambling world, yet they remain among the outliers. Almost all other tribal-run casino resorts remain on tribal lands, which may be convenient to urban centers but are typically in areas where few other visitor attractions await nearby. For planners, this very isolation can be a plus. They are self-contained worlds with everything a planner and attendees need, from entertainment and on-property activities to catering supplemented by multiple dining options. And, of course, gambling for those who want it.
In short, they're very much like some all-inclusive on a remote beach but with an a la carte menu of options.
"Golfers get an amazing day on the greens, but also an education about the people who call this land home."
But unlike, say, a Caribbean resort—this is key—they are often in drive-to locations, perfect for regionally based gatherings. Nearly a dozen such properties, for example, sit just off the Interstate 5 corridor from Southern California to the Canadian border in Washington state.
And that's why Silicon Valley-based Northern California Golf Representatives Association held its annual trade show for several years in the comparatively remote town of Lincoln, California, 150 miles to the northeast. The chosen destination: Thunder Valley Casino Resort, a luxury property operated by the United Auburn Tribe, which offers 14 bars and restaurants, a 5,000-seat outdoor amphitheater, a spa and pool area, and about 20,000 sq. ft. of meeting space.
"We're a destination, not just a casino," as Lisa Wilson, director of hotel operations for Thunder Valley, puts it. "Your attendees really get to know each other, and form friendships and bonds—and that does nothing but build business."
Local Communities in Need
It's no secret that casino resorts are a big business. Precise statistics are hard to come by, but one recent estimate of annual gambling revenues in the U.S. is $43.6 billion. And that doesn't include money made by renting hotel rooms, meeting rooms, the entertainment venues, restaurants, spas and so on.
Typically, profits go to corporate shareholders. Tribal casino resorts have a different financial model.
"Gaming has been the single most successful means of promoting economic development in reservation communities since it took off in the late 1980s. Before gaming, economic development strategies were largely dictated by the federal government, geared more toward enriching non-Native individuals and corporations than tribal people, and were often exploitative of Native rights and resources," writes Daniel M. Cobb, assistant professor of history at University of North Carolina and a Native American studies scholar.
He continues: "Poverty and unemployment were, and in many places still are, rampant. Historically, tribal governments typically could not afford to provide services to their citizens. Because of this, reservations were dependent on a transfer economy, meaning they relied on funds coming from the federal government or other public assistance programs, rather than generating revenue from private or tribally-owned enterprises."
Tribal gaming earnings are shared with the states in which reservations are located, but more importantly "tribes contributed to the employment of Indians and non-Indians, invested in the infrastructure of surrounding communities, and helped to revitalize depressed economies. The Pequot's Foxwoods Resort Casino and the Mohegan's Mohegan Sun helped to revitalize Connecticut's rust belt economy. The same could be said for rural areas, such as western North Carolina, where the casino owned by the Eastern Band of Cherokee Indians created new jobs and small business opportunities for Native and non-Native people," Cobb states.
Cobb notes as well that the Indian Gaming Regulatory Act, enacted by Congress in 1988 to govern gaming on Native American lands, limits how tribes can use revenue generated by gaming: "Some tribes issue per-capita payments to individual members of the tribe. But the majority of the money goes into infrastructure, social welfare, health, housing, scholarships and investment in other economic development opportunities."
In short, while most gaming companies have a philanthropic community outreach, the record of tribal operations within their own lands and surrounding communities is exemplary.
The Tribe That Rocks
It's the tribe that never signed a peace treaty. Its warriors fought off the American Army and White settlers for half a century, and while many Seminoles were finally forcibly herded with other tribes to Oklahoma in the infamous Trail of Tears of the 1800s, other tribespeople retreated to the gator-infested swamps and secluded wetlands south of their ancestral land in Florida and made new lives for themselves.
Perhaps, then, it's only fitting that these outlaws—in the sense that they lived outside the rule of the White government—should come to own hospitality's most famous brand built on the shoulders of those who also spurned the powers that be. Music's outlaws of rock and roll.
The Seminole Tribe of Florida bought Hard Rock International in 2006. "The perfect marriage of two kindred spirits," notes the brand's website.
Today, the tribe owns and operates two Hard Rock casino hotels in Florida plus cafes, hotels, casinos and concert properties around the world (except those in Sioux City, Iowa; Tulsa, Oklahoma; and Vancouver, British Columbia, in Canada). It employs a workforce of 45,000. It also owns three Florida casinos not associated with the Hard Rock brand.
In late 2021, the tribe paid nearly $1.1 billion to buy The Mirage on the Las Vegas Strip from MGM Resorts International. While Hard Rock International will continue to reinvest into The Mirage as is and has no plans to rebrand the hotel at this time, we are expecting to receive updates on renovations in 2025 and beyond.
World-class Meeting Spaces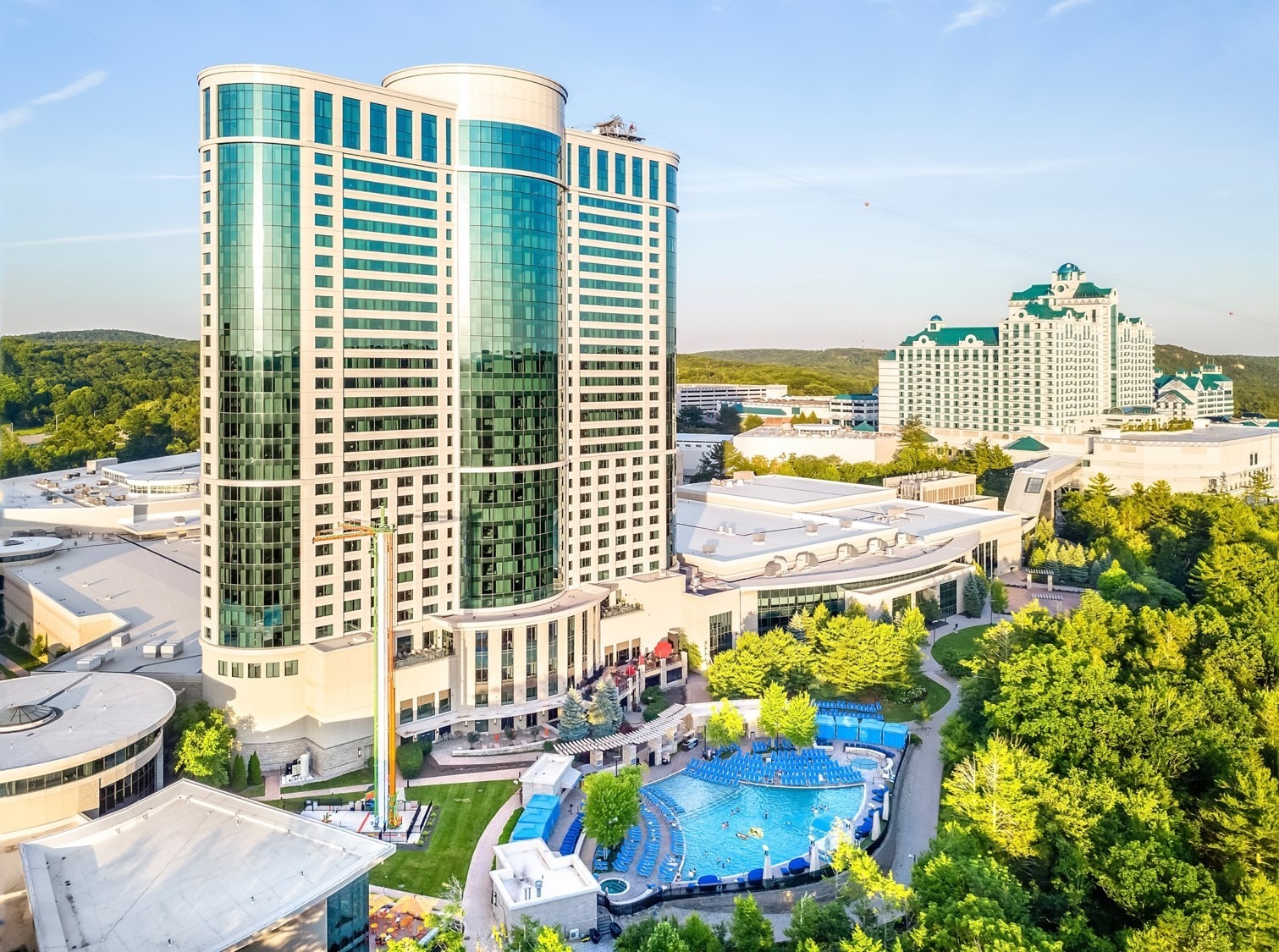 You give your attendees a unique experience. You help Native tribes help their own. So, what do you give up? Certainly not first-rate amenities and meeting spaces. It's not unusual for tribal resort casinos to earn accolades like AAA Four Diamond ratings. Or to get very high marks from guests on websites like TripAdvisor.
For many of these properties, group meetings and conventions have long been an important part of the business mix.
A sampling of recent upgrades would include the newly renovated Rainmaker Expo Center at Foxwoods. Opened in 2022, the space spans 47,075 sq. ft. and offers 43 customizable monitors throughout the space, a 2,100-square-foot breakout room and a range of other state-of-the-art features.
At Mohegan Sun, the new 10,000-square-foot TAO Asian Bistro & Lounge features four private dining areas, and the newest outdoor function space, Sun Patio, can accommodate up to 2,000 guests. In 2018, the tribe invested $80 million to add a second convention center. The Earth Expo and Convention Center added 155,200 sq. ft. of indoor function space, anchored by the Earth Expo Center, which is a 125,000-square-foot, pillarless space featuring natural light.
"You give your attendees a unique experience. You help Native tribes help their own. So what do you give up? Certainly not first-rate amenities and meeting spaces."
Recent renovations at Pechanga made it the largest resort casino on the West Coast, bringing its guest room total to 1,100 and indoor and outdoor event and meeting space to 275,000 sq. ft, including a 1,200-seat theater and 3,000-seat event center.
At Wind Creek Bethlehem in Pennsylvania's Lehigh Valley, the Poarch Band of Creek Indians recently spent $160 million to add a 23,000-square-foot ballroom and double the number of hotel rooms at what was originally Sands Casino Resort Bethlehem. The property now boats a total of 552 guest rooms and 60,000 sq. ft. of meeting space in easy driving distance to New York City.
Worth it? You bet.
In Other Gaming Venue News…
Meeting professionals continue to choose casino resorts for their events everywhere they've been made legal—most especially in the two cities where gaming is integral to their economies, Las Vegas and Atlantic City, destinations that bring a host of amenities to the table with the meeting space.
Interestingly, gaming giants like Caesars Entertainment and MGM Resorts International say they don't track how many meeting attendees make their way to the gaming floor—and the slots and table games are now seen largely by meeting organizers as added benefits rather than the possible distractions they once were.
What's new: Caesars is in the midst of a $400 million renovation at its Atlantic City properties. The first phase encompassed guest room remodels at Harrah's Resort Atlantic City and Caesars Atlantic City Hotel & Casino. The three-year project also includes interior redesign and enhanced gaming floor experiences for both, as well as to the third Caesars outpost, Tropicana Atlantic City, plus new dining concepts.
Caesars is also doing a complete refresh in the majority of the meeting space at the mothership, Caesars Palace Las Vegas, and Horseshoe Las Vegas Hotel & Casino after rebranding from Bally's Las Vegas last year.
In MGM's world, Mandalay Bay Resort and Casino in Las Vegas is undergoing a $100 million remodel of its 2.1 million-square-foot convention center. The remodel includes significant technology upgrades, dynamic digital signage and a fresh design complementing Mandalay Bay's tropical ambiance.
Last year, Bally's Corporation purchased the historic Tropicana Las Vegas, a 35-acre oasis of 1,470 guest rooms and 100,000 sq. ft. of meeting space along with a 1,200-seat theater for $148 million. Bally's Chairman Soohyung Kim told the local newspaper that they would "almost certainly look to rename the property."
Off The Strip, South Point Hotel, Casino and Spa positions itself as its own one-stop destination with 11 restaurants, a 64-lane bowling center (home of the annual United States Bowling Congress), a 16-screen movie theater and a 22-room spa. The 180,000 sq. ft. of meeting space includes a pavilion with a covered arena for equestrian events.
This article appears in the digital-only May 2023 issue. You can subscribe to the magazine here.