Catherine Simmons is thriving in her pivotal role with Dreamforce
---
Born and raised: Durham, England
Occupation: Vice President of Strategic Events (Dreamforce) for Salesforce
Education: Bachelor of Arts degree from University of Hull in England
Family: Ian Cohen, husband; one step-son
Quote: "Every Dreamforce event is very different, but everything is always true to the Salesforce brand. This makes it authentic to us."
---
Catherine Simmons brought plenty of experience and enthusiasm when she arrived at the Salesforce headquarters in San Francisco in 2010—and had her eye on one of its most innovative components.
"I had been working as the director of strategic events for Salesforce in London, and thought that it would be amazing to work in the States," she says. "Also, I knew that Dreamforce was here."
Upon her arrival in San Francisco, Simmons approached Karen Ruel, vice president of strategic events, to ask if she could help with Dreamforce. They soon began collaborating on building the team and expanding the event's programs. After Ruel left in 2016, Simmons was promoted to vice president.
The event now is one of the most significant technology shows in the world—and much more. What began as a modest event featuring a few keynote addresses from technology industry luminaries, first held at The Westin St. Francis San Francisco on Union Square in 2003, has evolved into an enormous, diverse and highly engaging spectacle that attracts people in many fields.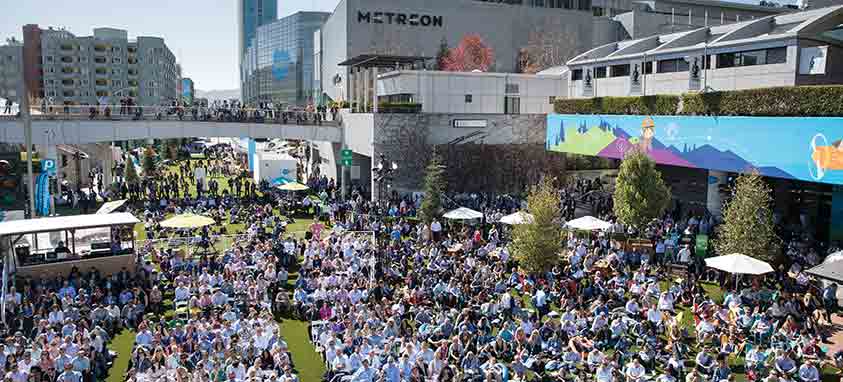 Dreamforce 2016, San Francisco
The most recent event, held Oct. 4–7, 2016, drew more than 171,000 people from 83 countries, along with 15 million people watching online. It featured more than 25 keynotes, 3,300 breakout sessions, a music festival featuring U2 and more than 25 other bands, and world-class keynote speakers including Melinda Gates, Robin Roberts and Tony Robbins.
"It was obvious to me from the beginning that Dreamforce was ahead of what everyone else was doing—it's a ground-breaking event," Simmons says. "I knew it would be a great show to work on. I'm passionate about it, and love its scope."
One of the challenges facing Simmons and her team is to keep the event fresh and engaging. It's a year-round project.
"Dreamforce tells stories every year, and we need to figure out how to tell them in a compelling way," she says. "We challenge ourselves to be innovative."
The 2016 event featured several innovations, including 20 Dreamtalks, which are 25-minute talks on a wide variety of topics; the first Fortune CEO series, featuring Sir Richard Branson and other top leaders; a Salesforce Campground, a 37,800-square-foot area where the company demonstrated all its products and solutions; and Dreampitch, a start-up competition that included Mark Cuban, will.i.am., and future investor and entrepreneur Chris Sacca.
"Dreamforce is such a great event; it's brilliant," Simmons says. "It's always a challenge, and every year is different. The great thing is that our customers are very passionate about it."
Early Days in England
Simmons is now settled in San Francisco, where she lives with husband Ian Cohen, general manager and chief product officer for Experian Consumer Services, and her step-son. She had no problems adjusting to the area.
Simmons was born and raised in northeast England, but her family traveled a lot—to Canada, Scandinavia and the United States, among other places.
"The travel was very exciting, and I became good at adapting to different situations," she says.
Her father, Ian Simmons, was an environmental geographer, and her mother, Carol Simmons, was a teacher and librarian. During her youth, Simmons developed interests in outdoor activities, literature, fine arts and music. She sang, and played the flute and piano.
She graduated from University of Hull in 1987 with a degree in English Literature and Language, and had absolutely no idea that she would find herself in the technology field—let alone leading Dreamforce.
"My father had tried to get me involved with media studies, but I was determined to study English," she says. "When I graduated, I was very clear about what I didn't want to do: become an accountant, a retail manager or a teacher. But I had zero clues about what my career would be. I was just happy reading books that I love."
Simmons developed a special love for Victorian novelists, women writers and English poets.
"The ironic thing is that I wasn't into tech at all," she says. "I hadn't even used a fax machine and didn't know how to transfer a telephone call."
Forging a Career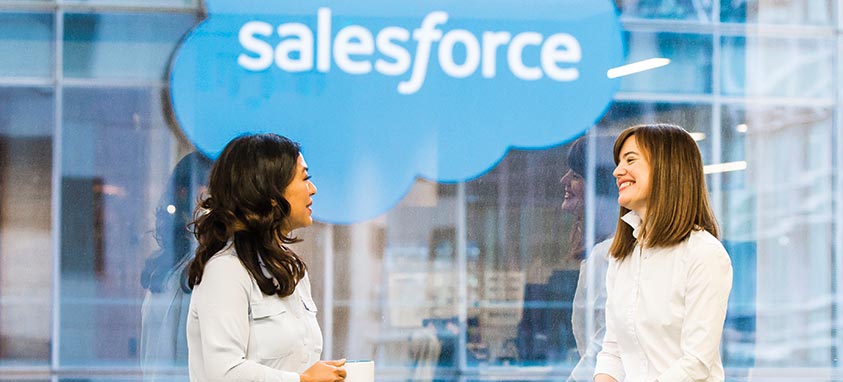 She landed a job as an office assistant for Conference Associates and in 1990 began serving a seven-year stint as exhibition and production manager for HP:ICM in London, one of the largest events production agencies in the United Kingdom.
"We created amazing theatrical experiences using production technology," she says. "I had some really interesting clients who were doing groundbreaking work. It was fascinating to me—I learned so much."
Simmons then took one of her three "sabbaticals" by spending a year helping to run a small eco-tourism business in Venezuela. During her career, Simmons also took breaks from her exhibition and event management jobs to get recertified as a personal trainer and volunteer as a logistics manager for Raleigh International in Costa Rica.
"In hindsight, having breaks from my usual work really helped me to step back and re-evaluate my life," she says. "I always knew I could come back to events."
After returning from Venezuela, she worked as a freelance project manager until 2002, when she began serving as project and account director—handling Microsoft, the largest account—for FitchLive in London, an experiential film and digital agency. Six years later, she was hired by Salesforce.
Company with a Heart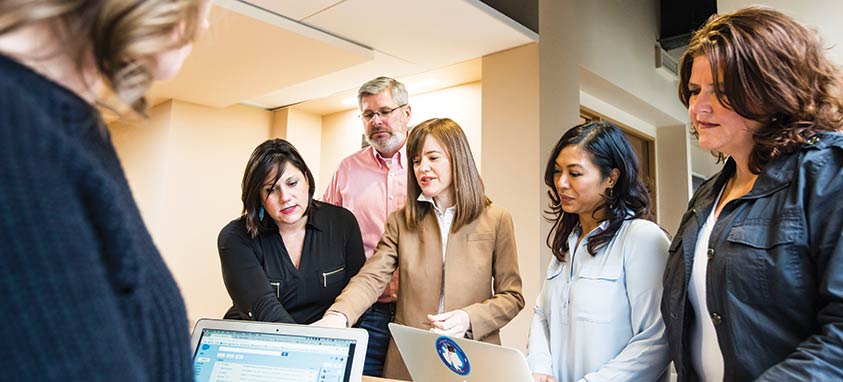 One of the things she likes most about Salesforce is its emphasis on philanthropy. Salesforce CEO Marc Benioff integrated it into the business when he started it in 1999. Salesforce.org, a nonprofit social enterprise, aims to empower its community of stakeholders to accelerate the impact of the company's technology, resources and people.
Dreamforce 2016 participants drew more than 8,000 people from nonprofit organizations, educational institutions, and grant-making foundations in the United States and 20 other countries. The event included several volunteer opportunities to help the San Francisco community, a U2 concert that raised $10.3 million for UCSF Benioff Children's Hospitals and a collaborative effort with Red—an organization started by Bono and activist/attorney Bobby Shriver—that raised $3 million to combat AIDS.
The event also included the first Forbes Philanthropy Summit, which featured presentations by leaders and innovators in the areas of philanthropy, sustainability and global health.
"Giving back—doing good in the world—is baked into the culture of Salesforce, and it's up to us to figure out how to create opportunities for people," Simmons says.
So, what's in store for this year's event, slated for Nov. 6–9 at Moscone Center?
"It's still early in the cycle," she says. "I have no tidbits to share yet."