How to launch watch parties in multiple hubs with shared hybrid content
In the age of COVID, satellite events are the new citywides. Here's how they work: Instead of flying everyone into one location, host a constellation of smaller, regional gatherings that allow people to drive in, meet in more intimate groups and share content with even more people than would be possible at a single location, especially when the massive virtual audience is included.
As PCMA pitched the concept when the organization announced that Convening Leaders 2021 would be a hybrid experience in January, "Making connections is a cornerstone…. By offering a combination of streaming broadcast TV (with a live studio audience in some locations) and face-to-face experiences through our official network partners, Convening Leaders 2021 will connect with you where, how and when you want to participate."
Does the challenge of successfully sequencing all those flight patterns and broadcast schedules already make your head hurt? It can require logistics on the order of magnitude of a NASA control center. Never fear: An increasing number of destinations and properties have already gone above and beyond by offering turnkey solutions that simplify the ground game and keep everyone on the same frequency—even if they are in different time zones. Many have built production studios into their ballrooms with the latest technology to produce, record and share content.
Smart Meetings explored options with pioneers in the practice and brought back these learnings from captains' logs near and far.
A Global Movement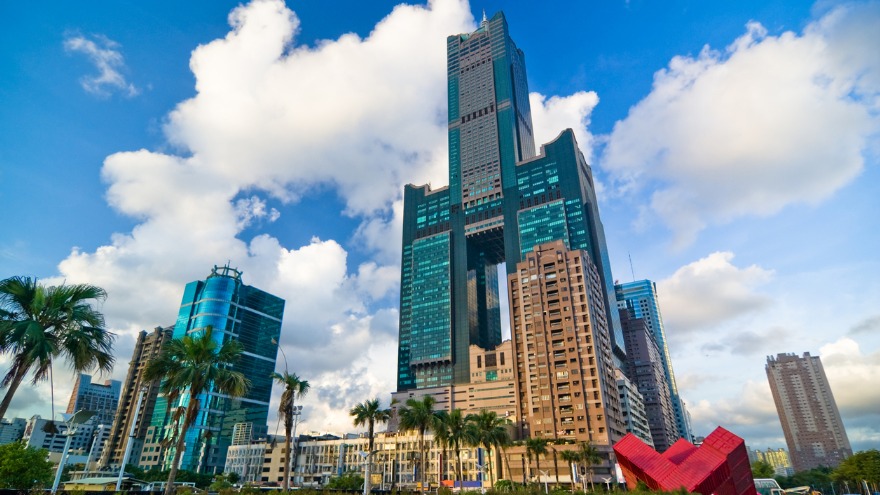 As early as March, International Congress and Convention Association CEO Senthil Gopinath realized that the group's 59th ICCA Congress planned for Kaohsiung, Taipei (the capital of Taiwan), in September was not going to be business as usual. "I was on a flight from Amsterdam to China and realized that [the virus] was spreading quickly," he recalled.
The annual event is a prime fundraiser and education delivery mechanism for the group, so simply canceling was not in the cards.
The planning team shifted into hyper speed with a boost from Maritz Global Events and launched a hybrid model themed Transforming Global Events Together that included eight physical bases distributed across the United States, Europe and Asia over six weeks. The 100 hours of educational sessions attracted 1,500 delegates, 280 associations and featured 220 speakers.
It also resulted in the signing of the Kaohsiung Protocol, a framework of macro- and micro-trends and strategies for meetings that Gopinath called "a clear path for the future of events."
The sessions featured everything from health and safety protocols and certifications, and trends in technology and education, to diversity and inclusion.
Could all of that have been achieved with a succession of emails or webinars? Perhaps on paper, but it would have been missing one of the essential features that make events successful—human agency. The format offered flexibility and the ability for all delegates to choose their own congress experience—and let them decide what they were most comfortable with in the face of the virus threat.
Showcase for the Ages
Lindsay Martin-Bilbrey, CEO of event services company Nifty Method, took her cue from all those bejeweled stars in protected pods around the country who had gathered virtually hoping to hear their names called by host Jimmy Kimmel during the 2020 Emmy Awards.
She was planning a satellite meeting for a client that would reach 2,000 attendees at strategically placed outposts and through hybrid streams. When plans for that event went in another direction, she decided to produce her own NiftyCon—a continuous production over two days this month that will cover all aspects of integrated marketing.
She is working with Marriott and WeWork spaces in Dallas, Fort Worth, Austin, Washington, D.C., New York City, Chicago, Denver and Phoenix (as of press time, she was thinking of adding San Francisco and Los Angeles, depending on how many people are allowed to gather in one place in California at that point). She chose the locations in part because many already had built-in studios and enhanced ventilation systems with HEPA filters—thus reducing the cost of renting equipment and allowing her to simply drop in a producer to run each local show.
NiftyCon will be a mix of live and prerecorded content, with prime time for the 50 people in each location slated between 10 a.m. and 3 p.m. "Allowing people to tap into content in many different ways gives us the chance to offer different languages and lots of storytelling," Martin-Bilbrey said.
The experience will be a living laboratory, a sort of space station where she plans to demonstrate different equipment and give a look behind the scenes at the live studio. "There are a lot of moving pieces to consider, but we still have to find ways to efficiently connect with one another," she enthused.
Studio Search
Directing progress at an array of satellite meetings can require a version of the bridge on Starship Enterprise. Luckily, venues across the world have dedicated space with essential AV equipment and on-site expertise to make it easier to explore strange new methods of delivering delight, seeking out new audiences and boldly going where no meeting professional has gone before.
See also: All Meetingprofs Want for Christmas is a Production Studio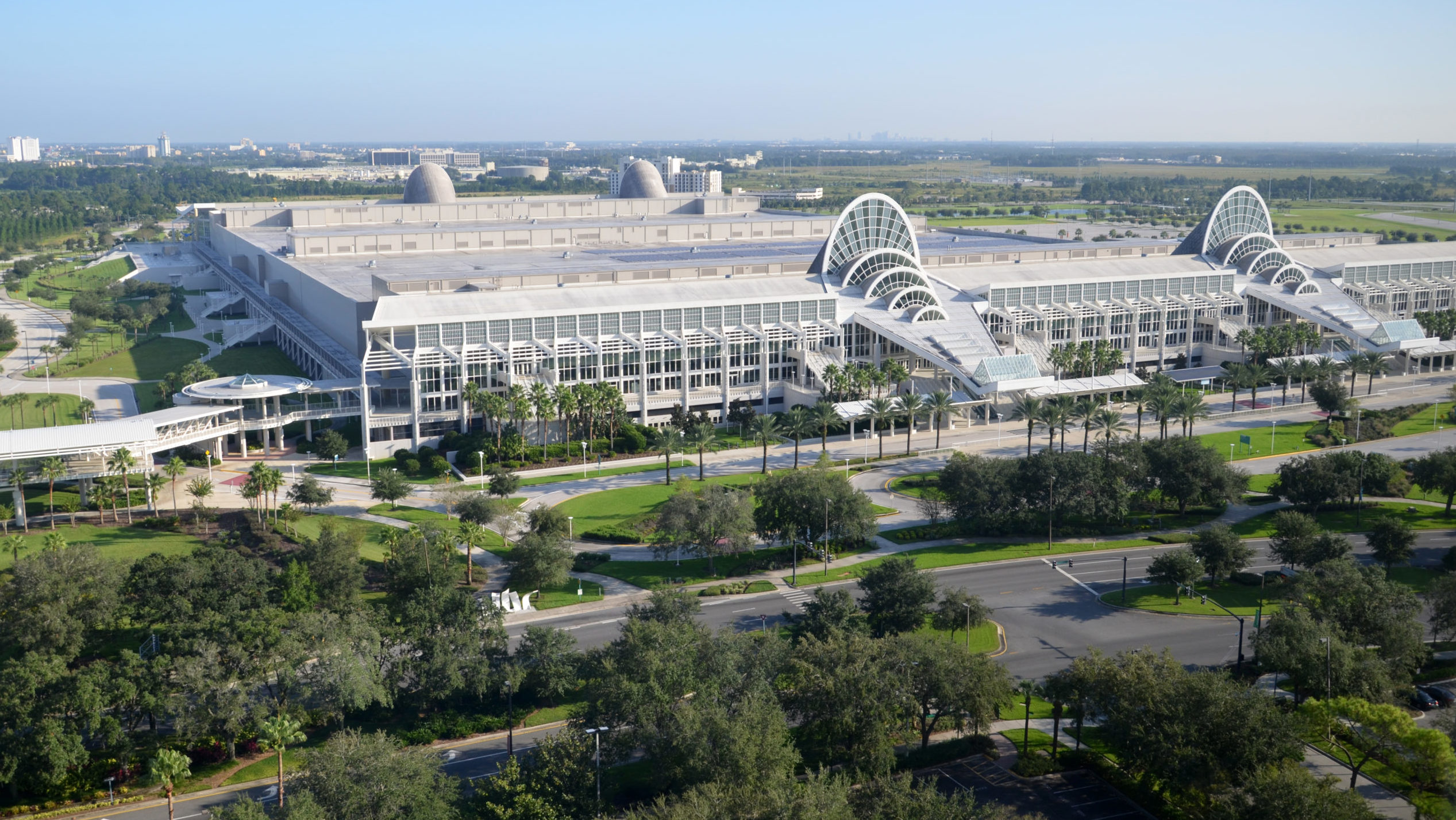 Orange County Convention Center recently put the finishing touches on OCCC Executive Studio, a state-of-the-art digital broadcast center that will immediately speed up the introduction of multichannel conventions. Conventions and trade shows of every size can access digital equipment solutions in the more than 4.6 million-square-foot space to produce innovative and scalable hybrid events. Developed in partnership with LMG, on-site preferred audiovisual partners since 1998, OCCC Executive Studio will allow meeting professionals to execute their events remotely while connecting to their audiences, speakers and presenters using the latest technology in the GBAC STAR-certified space.
Downtown Charlotte, North Carolina, has long been a favored destination for events because meeting professionals don't have to manage a lot of logistics to get people to other attractions from home base at Charlotte Convention Center. Smart City provides complimentary Wi-Fi at Charlotte Convention Center and PSAV Presentation Services is the preferred in-house AV contractor for concert-quality sound, recording and lighting. A $129.9 million expansion planned for 2021 will add 50,000 sq. ft. more for spacing. And, as the umbrella organization that manages Charlotte Convention Center and NASCAR Hall of Fame (both of which have earned GBAC STAR accreditation) and marketing of Visit Charlotte, the One CRVA concept makes it easy to coordinate activities. That includes a stop at High Octane Theater or The Plaza at NASCAR Hall of Fame, where your hybrid meetings will immediately be endowed with a sense of place.
Phoenix Convention Center was the first public venue in Arizona to receive GBAC STAR accreditation. On the outside, it reflects the natural beauty of the surrounding red rock and turquoise waters of the Grand Canyon. The more than 900,000-square-foot complex in the heart of downtown offers large open spaces, including 80,000-square-foot Canyon on Third, that are still comfortable when much of the rest of the country is too cold to step outside. Inside, AV Concepts provides "ready-to-go innovations without any surprises."
Las Vegas is the city of entertainment, and many of its venues pride themselves on being both large enough to host sizeable groups (even with required spacing) and having the production talent on-staff to help create razzle-dazzle programming. With 175,000 sq. ft. of event space, South Point Hotel Casino Spa is one of those resources. With access to a 16-screen movie theater, a 70,000-square-foot conference center and deluxe suites, meeting pros can find the right-size solution for any group at the flip of a switch.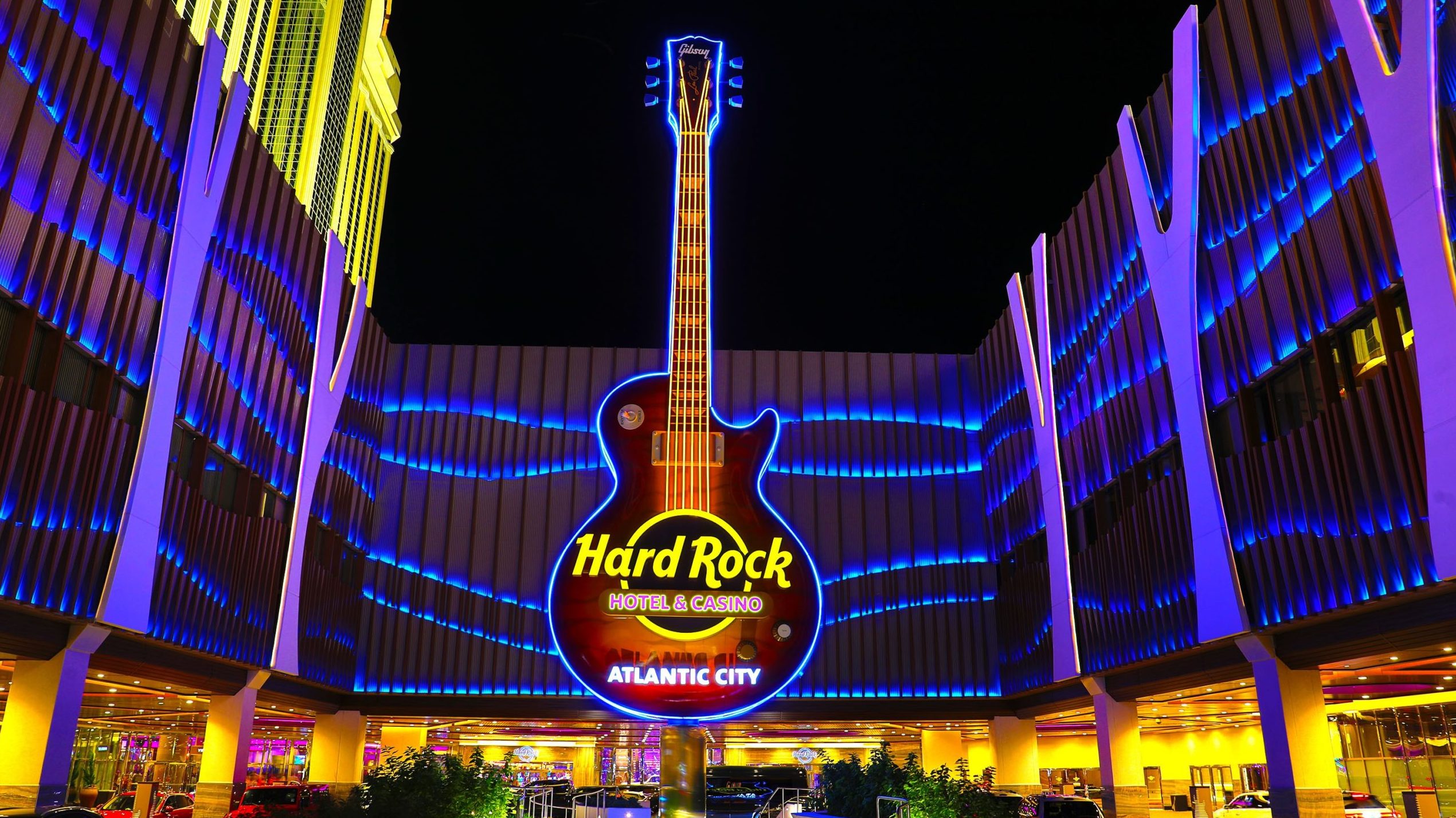 Hard Rock Hotel & Casino Atlantic City puts the wow in hybrid with more than 150,000 sq. ft. of meeting space powered by concert-level AV expertise and rock-star service. The production values that turn up the volume for Beyonce can be applied to your show at Hard Rock Live at Etess Arena.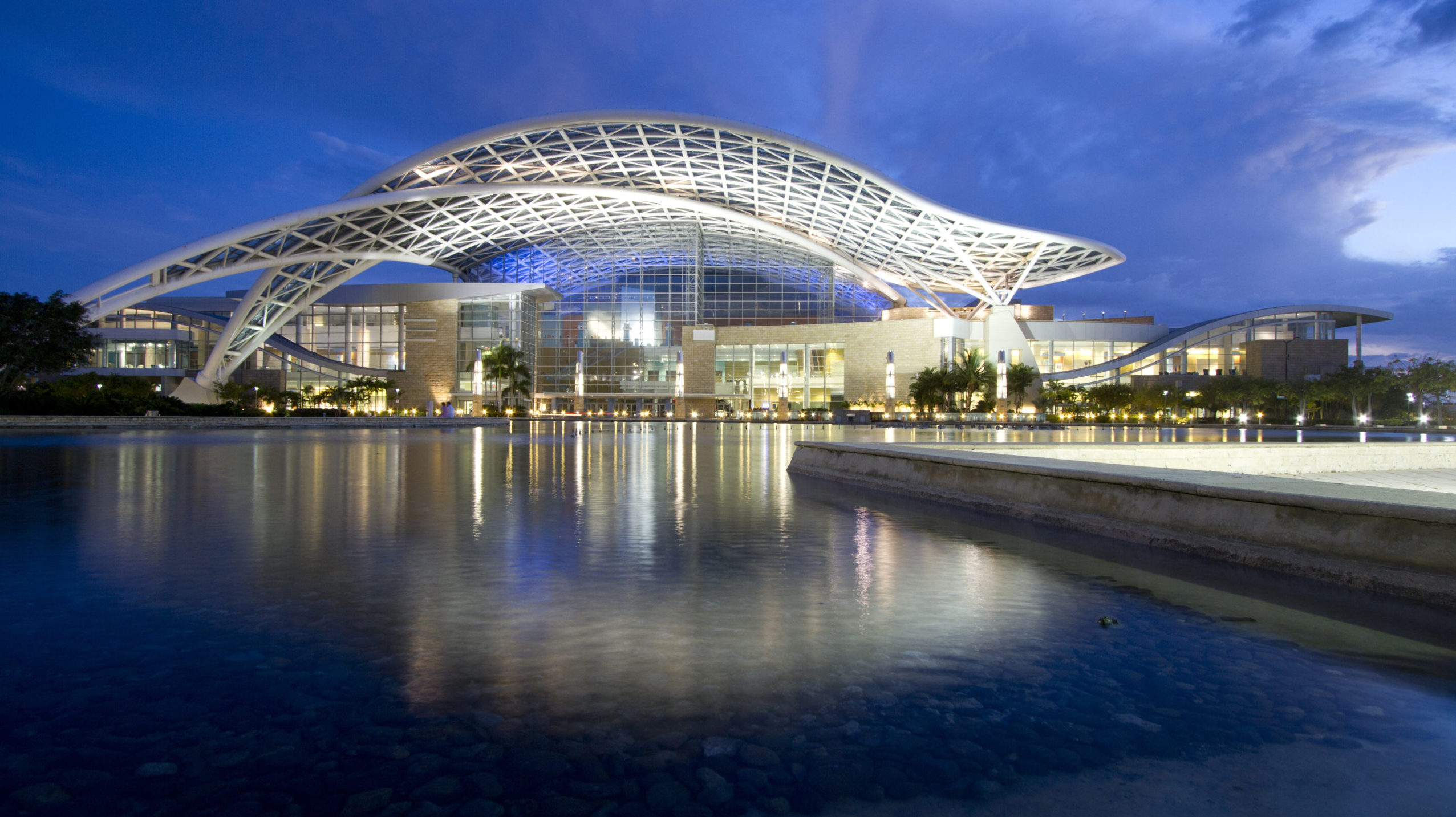 Puerto Rico Convention Center features a 600,000-square-foot space with high-end video conferencing capabilities. The Broadcast Studio can be set up in any of 15 meeting rooms or 29 breakout rooms and includes livestreaming, video broadcast and interactive video editing. Clients can choose to work with the venue's preferred AV company, PSAV, or bring their own. Enhancements available include Wi-Fi, dynamic backdrops (panels, monitors, LED walls), stage design (furniture and plants) and remote-presenter kits.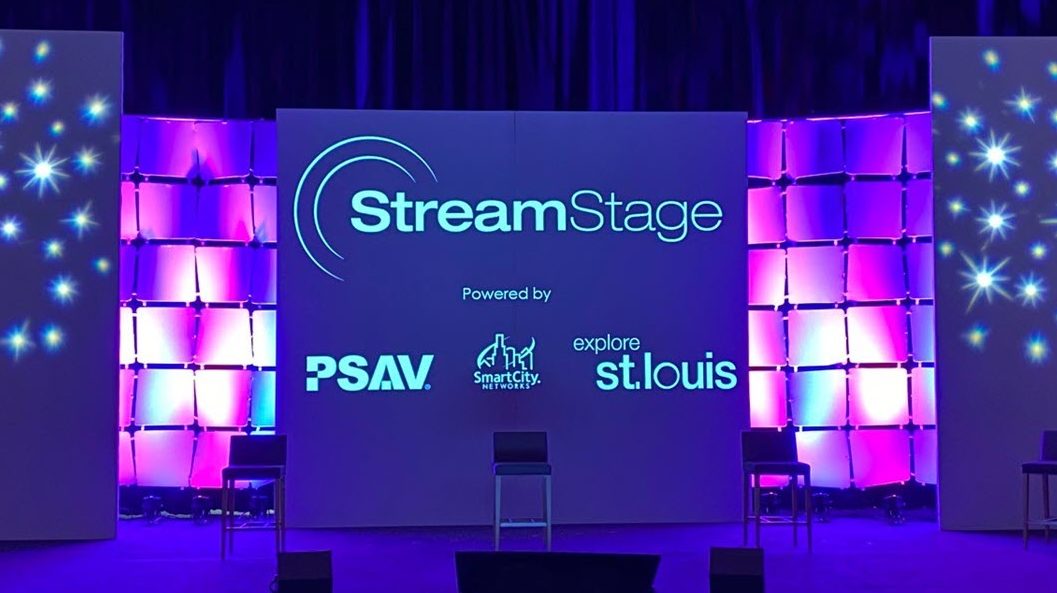 Explore St. Louis recently introduced StreamStage at America's Center, a new hybrid meeting solution offered in the Ferrara Theatre. It's got everything needed for a hybrid experience, including a production manager, ample theater space for social distancing, internet bandwidth for livestreaming, an HD camera, a studio backdrop with lighting and projection capabilities, and audio and streaming technology; the package can be rented for a half or full day. America's Center partners PSAV and Smart City provide all technology, project management and streaming services.
Long Beach Convention & Visitors Bureau rolled out Long Beach Live, a turnkey solution for blended meetings and events. This digital-first approach takes cues from hosting events such as Twitch and TED. A new director of creative initiatives will act as executive producer, guiding the planning process and ensuring a cohesive bridge between the live event and a sophisticated broadcast production. Bandwidth has been boosted and an array of remote-controlled robotic cameras introduced.
Streaming is even more affordable at 13 meeting venues in Indy where the CVB has negotiated discounts of up to 25 percent on AV and Wi-Fi, including Indiana Convention Center. Some limitations apply.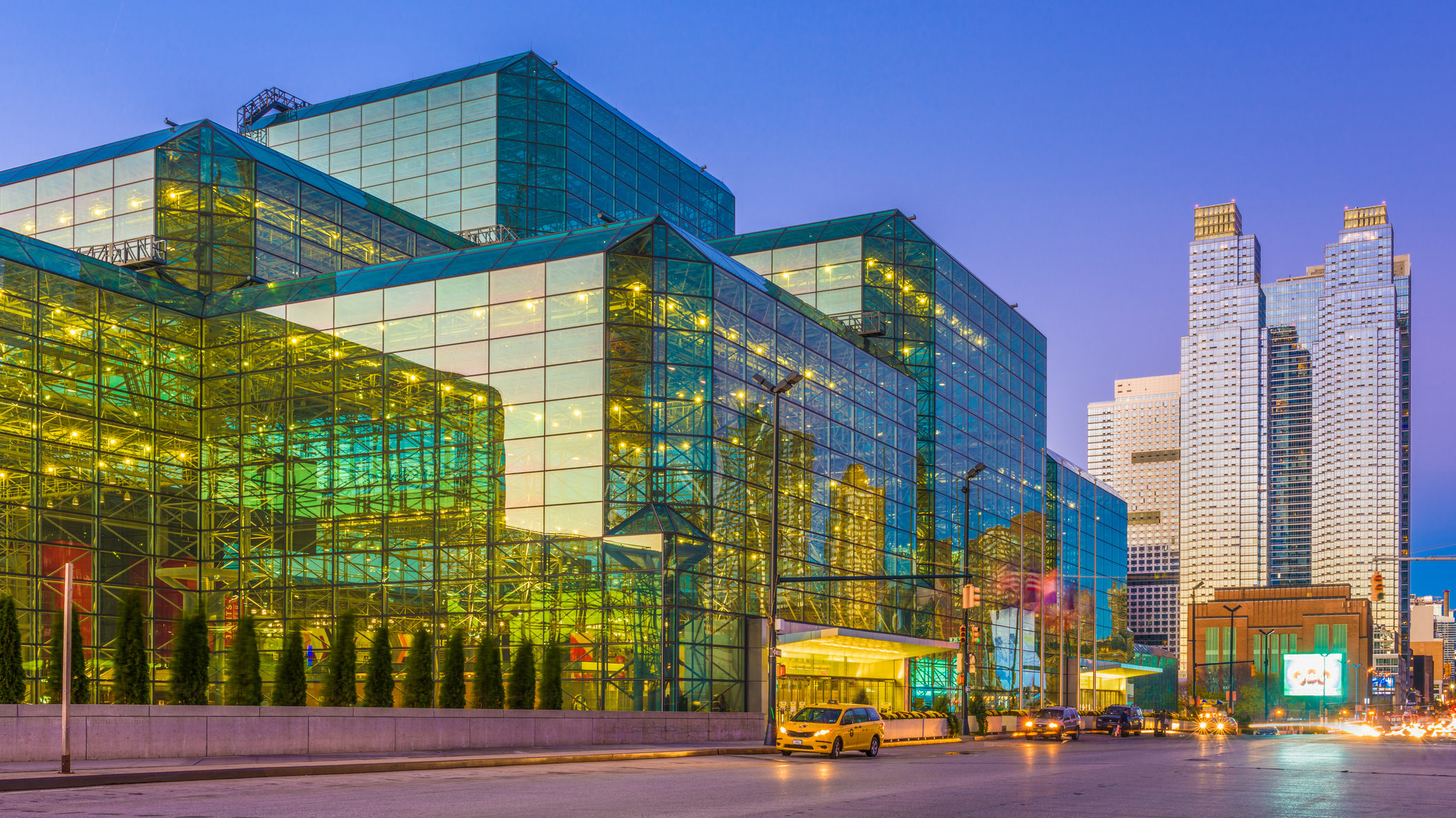 Javits Center in New York City installed a 30,000-square-foot broadcast studio that can accommodate up to 300 attendees with social distancing measures in place. The facility, which is still embarked on a 1.2-million-square-foot expansion features a giant video wall, an on-site production team, a control room and multiple video cameras.
Elsewhere in NYC, a host of other venues are also prepared to host hybrid gatherings. The list includes Convene's 14 venues in the city; etc.venues, which partners with Glisser to offer elevated audience engagement and insights; Ziegfeld Ballroom and Manhattan Center, which, in partnership with Metro Multimedia, offers livestreams, web hosting and studio spaces.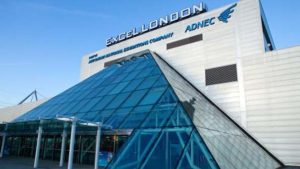 ExCeL London partnered with AV supplier Anna Valley to establish a unique environment for organizers to deliver dynamic hybrid events, using an adaptable digital backdrop and stage floor, a multicamera and full-sound system and lighting rig, as well as space for up to 30 socially distanced delegates. Remote presenters with broadcast-quality feeds can be included in studio activity, and content can be streamed to platforms such as Zoom, YouTube and Facebook.
StreamLine by Loews is a new brand-wide solution for virtual gatherings. It offers discounts for presenter and production guest rooms, food and beverage, meeting-space rental and no cost for bringing in an outside production company. Some properties boast The Virtual Presentation Stage, a partnership with PSAV to offer turnkey, state-of-the-art technology studio spaces, featuring built-in technology that can deliver professional footage in a styled environment, with the ability to broadcast globally.