Cocoa Symposium was designed to advance the science of chocolate and help African farmers
 Editor's Note: Jennifer Collins, president and CEO of JDC Events, shares a behind-the-scenes look at planning a landmark event with international implications for society, the environment and a deeper understanding of science.
Putting on an international meeting of this type goes beyond finding a venue or a name badge or a transportation company; it is not just tactics of putting puzzle pieces together. The event professional has to consider politics, culture and strategy to have an impact. —Jennifer Collins, president and CEO, JDC Events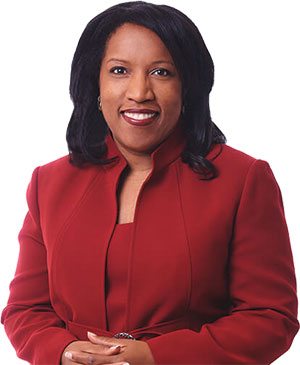 The Business Goal: University of California, Davis researchers, sponsored by Mars Snackfood, wanted to build credibility for research into the benefits of cocoa—beyond that it tastes good. By elevating the considerable science underlying the heart-health benefits of dark chocolate, they hoped to start a discussion about how cocoa impacts society.
Event Solution: Washington, D.C.-based JDC Events masterminded a one-day Cocoa Symposium at National Academy of Sciences that brought together leading researchers in the field and tied it to a press conference on Valentine's Day, announcing research about health benefits. It took about a year to put together, starting with a mission statement and recruiting an international steering committee.
Two years later, a two-day version for 300 people went deeper into the science and included new research. Organizers also took the event on the road to Ghana in West Africa, a major bean grower, to expand the influence.
Interactive Elements: In addition to sessions on environmental impacts, culture and medicine from UC Davis scientists, USDA and German Academy of Sciences, chocolate tastings explored the physical manifestations of the chemical compounds being discussed.
Challenges: Because the agricultural product is such a big part of the economy, the group needed the blessing of government leadership before holding a meeting about cocoa in Ghana. That opened doors to international officials who could benefit from the science, and they agreed to participate.
Logistics: Organizers took extra security precautions because a major, multinational corporation was involved and protests were possible. That made registration with identification in a secure building a requirement. All attendees had to be carefully vetted before registering. Keeping high-profile participants safe when traveling required careful attention to the time of day and method of travel.
Even paying vendors in West Africa had to be carefully selected—to ensure money did not get funneled to rebel groups hostile to the government. Background checks and money wires helped monitor who actually received money. Contacts made through event professional organizations at World Bank helped identify resources they could trust.
Measuring Success: The team analyzed news coverage to see if it really covered the science. It also surveyed participants for feedback. Combined with intelligence from traffic on an associated website, the group shaped content for future conferences.
Result: The group finalized a first-ever sustainable cocoa-farming plan endorsed by the then-president and 14 other African nations. It included a focus on helping farmers increase income by growing trees and consuming fewer natural resources. Community groups have since taken on the role of continuing the conversation.
Additionally, the symposium elevated UC Davis to a leadership role in the space.
Lessons Learned: A successful, culturally sensitive meeting requires careful adherence to protocol and security. Communicating and helping others understand how the event helps them in their day-to-day lives is essential to securing cooperation.