The new Maritz CEO is a team leader who knows the power of meeting
"Patience and perseverance."
That's what David Peckinpaugh tells you he learned from the man whose memorabilia covers an entire wall in his home near St. Louis, a shrine to a scrappy shortstop who played 16 seasons of professional baseball, a friend and teammate of Babe Ruth who also managed the New York Yankees and Cleveland Indians.
That man was his grandfather, and Roger Thorpe Peckinpaugh was his name.
His teammates called him Peck, the same nickname David, the new president and CEO of Maritz Holdings, grew up with in a near suburb of Cleveland. The Peckinpaugh family had a fishing cabin in Canada, too, and young David would spend long, lazy days there with his MVP grandfather, waiting for a bite from the big one.
"He knew that lake like the back of his hand," David recalls. But it still took patience to hook a fish. It still took perseverance.
Peckinpaugh took on the new player-manager role in January, enlarging his responsibilities at the 128-year-old employee incentive and corporate travel firm Maritz.  He assumed this post after 11 years heading up the global events division, which he also continues to helm.
He is the first non-family member to run the entire Maritz company. Added responsibilities include guiding overall business and market strategy, "evolving the company's collective vision" and fostering culture, the company said in announcing his promotion.
Peckinpaugh seems ideally suited to the moment and to the task. In interviews with Smart Meetings, he consistently emphasizes that the key stats for playing to win center around culture, values, ethics and purpose. His vision for the enduring impact of the events industry derives from long experience in the game, in his day-to-day position and as a volunteer on all-star teams working to enhance the image and power of events.
Now is his turn at bat.
Field of Dreams
Like most players in hospitality, Peckinpaugh moved around. "I'm a risk-taker. Maybe because I am the youngest of five," he says. "I believe doors open for a reason. You owe it to yourself to look into that door, then decide if it's right for you."
Two years into his outside sales job at The Broadmoor, he went to La Costa Resort & Spa (now Omni La Costa) in San Diego. In the early '90s, he became director of sales for Hyatt Hotels & Resorts. Five years in, he was on to Las Vegas as vice president for sales and catering for MGM Grand.
Then he found his field of dreams.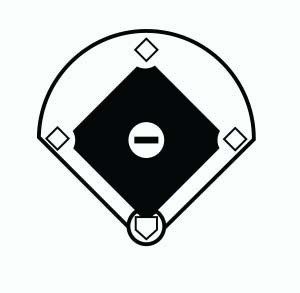 Switching to the events world was prompted, in large part at least, by a personal situation. Peckinpaugh's father back in Ohio was dying of cancer, and he wanted to be nearby. He took a job as executive vice president of sales and marketing for Conferon Global Services, then the country's largest independent meeting planning and events management company, in Twinsburg, Ohio.
In 2006, another switch, another city, and a brief U-turn away from events: He became president and CEO of San Diego CVB. He loved the Southern California lifestyle and indulged his passion for sailing in free moments, but he came to learn that "the political life" and working for a large board was "not the right environment for me." After three years, he took a sabbatical to think and plan.
The world of event and meeting planning, he decided, was where he would return. His next move: vice president of business development for HelmsBriscoe.
It was during that time of reflection that another important facet of his career accelerated: Giving back to the industry and gaining from the experience and advice of mentors.
"Mentoring and giving back go hand-in-hand," he reflects. "When I look at my career and where I've picked and selected, I've benefited personally from some incredible mentors. I think it's part of everyone's responsibility to make sure you're sharing whatever wisdom and experience you can. You get as much back as you can possibly give."
In 2008, he became a director for PCMA. That led to joining the board of PCMA Educational Foundation and then becoming its chairman in 2018. For nearly eight years he was also a board member of U.S. Travel Association, and an executive committee member of the Meetings Mean Business Coalition.
"If one thing has advanced my career more than anything else, that was it," he says. Because of his network, he "fell into" Maritz. "I'd love to say I had a master plan, but it's never been that way in my career," he says.
Read More: Maritz Is Reinventing What's Next in Seattle
The 3-Question Peckinpaugh Quiz
1. What's the one quality you wish you had more of?
"A better analytical mind. Everybody has strengths and weaknesses, and I'm more steered toward the creative side of my brain."
2. What's the one thing you wish you had more of?
"Time. Michael Vance, a motivational speaker and former dean of Disney University, has a definition of being rich as being in control of your own time. Time is a currency to me, and where you spend and dedicate your time is probably the biggest challenge for a leader."
3. What's the hardest thing you ever had to learn?
"Personally, windsurfing, because it's like learning in a dunk tank. Snowboarding, too—I broke my tailbone learning that. Professionally, those conversations around helping someone exit or pursue a different path. If you go about it the right way, those conversations can go very differently."
Swinging for the Fences
After more than a decade at Maritz, and as he takes on the added responsibilities of running the larger holding company in the pandemic era, Peckinpaugh has more appreciation than ever for the scope and reach of his profession. And for the continuing need to convince C-suites and politicians of its vital importance.
"As members of this industry, we have a huge responsibility and opportunity," he says. "The last few years have taught us the huge power of gathering. We're designers of experiences that make a difference. That's the exciting part of our industry—the power to drive change."
Read More: Lessons from Leaders with David Peckinpaugh
"You have to gather, you have to convene," he affirms.
Asked what needs to happen to repair the damage done to the industry by Covid, and how its leaders can build back better, he doesn't hesitate. "At the end of the day, it centers around people, and making this industry attractive to the next generation of employees. They're looking at so many opportunities. We need to make them see there's a future in joining us. That's going to be done by telling the stories."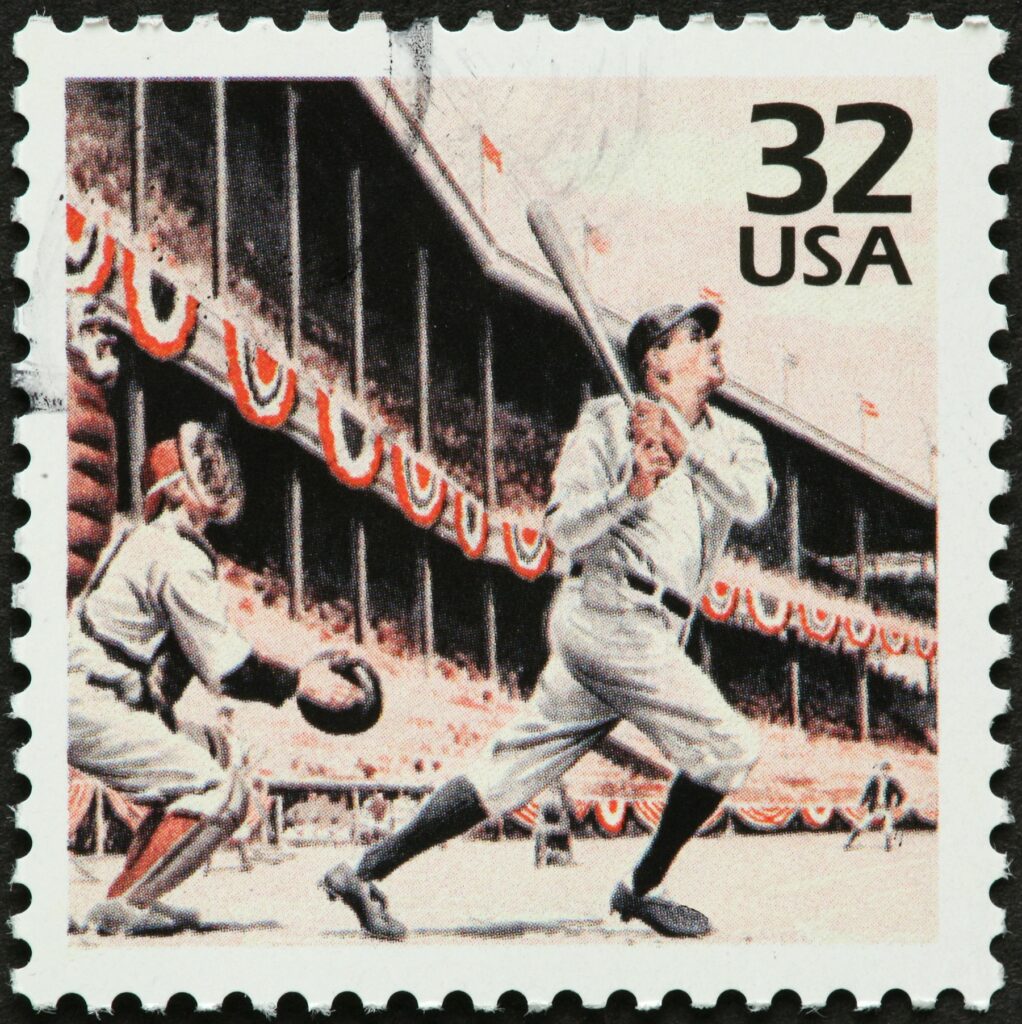 Those stories, he says, can counteract a lingering perception that hospitality and events are low-paying, low-opportunity careers. To illustrate, he points to his own trajectory from night auditor at a small Colorado inn to his present role at the pinnacle of a company that employs thousands.
At the peak of the pandemic's economic impact, Maritz was forced to downsize by almost two-thirds—though it was buffered by being a business with several divisions. (One of them, Maritz Automotive, had its best year ever.) "When your business is basically outlawed, there was some relief emotionally in knowing we really didn't have a choice," he says. "It wasn't because we did something stupid."
In recent months, the company has rehired and recruited aggressively. "We're still 25-30% down from where we were pre-pandemic," he says, noting that the so-called Great Resignation is real. "The big battle right now is finding and hiring people. I think we will come out of it stronger."
Associates and colleagues seem to agree Peckinpaugh is the right person to lead his company—and as one of its most prominent leaders, the industry—back to previous heights and beyond. A large part of why this is so comes down to his leadership style. He understands who he is, and he's not afraid of making his needs known. Yet he also listens.
Asked to encapsulate his managerial philosophy, he puts it this way: "It can never be about me. I think that's a mistake some fall into. I'm a steward of this role. You can never lose sight of that as a leader. My No. 1 responsibility, outside of reporting to Steve Maritz [who continues as executive chairman of the company], is my people. I'm a caretaker. That's what made this pandemic so brutal, the decisions we had to make and the impact on our people.
"Bottom line, I'm a big believer in purpose-driven companies. Maritz has a strong culture, but it needs nurturing. You have to keep the core values front and center."
At 63, with two grown children and little left to prove, some might wonder why Peckinpaugh keeps swinging for the fences. He's asked, given the chance, who he'd rather be. "I'm pretty happy," he begins. "But I'd love to come back as my grandfather. Back then they didn't make much money—they did it for the love of the sport. That would be pretty cool."
Peck's Top Stats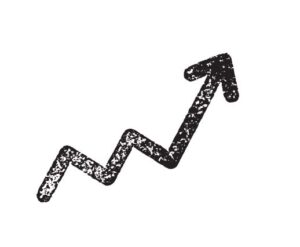 We asked Peckinpaugh to rank—in his own words—his Top 5 achievements since joining Maritz in 2011.
1. The acquisition of Experient (2012).
"This acquisition truly set us apart from our competition by expanding the markets we serve (corporate, association, trade show and live events), the breadth and depth of our products and services, our extensive industry relationships and supplier network, and bringing like-minded people and company cultures together forming a truly global company."
2. Navigating difficult times in our industry.
"Both the Great Recession and the pandemic wreaked havoc on our industry in different ways. During those difficult times, having an industry, a leadership and workforce that has come together to ensure a surviving and thriving business."
3. Building a strong culture.
"My mentor, Bruce Harris, led with the mentality of 'First, Take Good Care of Each Other.' After joining Maritz, I introduced this as a signature core value to begin reinforcing the culture within the company. Over 10 years later, this is a signature core value that has been embraced and embodied by all people within the organization—even after the difficult times during the pandemic."
4. The fight against human trafficking.
"In 2011, Maritz became one of the first in our industry to sign The Code with ECPAT-USA as a commitment to raise awareness and help put an end to human trafficking around the world. Our team-driven work in the fight against human trafficking continues to this day to build awareness and support across the hospitality industry.
5. Using human behavior to inform design.
"Maritz has long been known for providing client solutions based on behavioral science. We introduced our unique experience design methodology into the industry as a unique way to use behavioral science and human behavior to better design and deliver event experiences. It is focused on alignment between an organization's goals and business objectives and guests needs and wants … all to drive superior business results."
This article appears in the April 2022 issue.